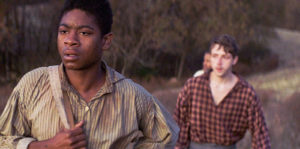 CINEQUEST FILM FESTIVAL 2022 REVIEW! Freedom's Path is a historic Civil War period drama about two young men on opposite sides of the racial divide yet connecting out of necessity and trauma. Writer-director Brett Smith's film was ten years in the making, and he maintains its style through the camera work. It's a beautiful film to see on the big screen with its unique hand-sewn costumes and genuine props that are the bona fide real deal. Any Civil War buff will appreciate the attention to detail Smith and his dedicated crew and cast bring to the production. However, the story does not entirely match the beauty and style that radiates from the technical side.
The fascinating and controversial plot follows the desertion of Union soldier William (Gerran Howell), who is saved by a brave young Black man, Kitch (RJ Cyler). Kitch is William's lifeline to a community of free slaves running a portion of the Underground Railroad from hidden areas in the woods and a remote cabin. The two bond primarily out of necessity to bring William back from the jaws of death.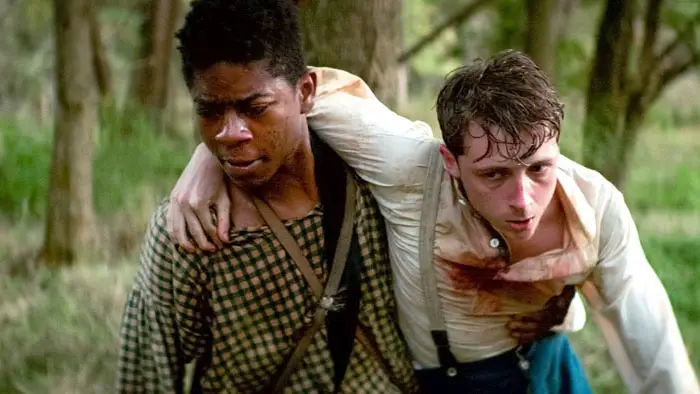 "…follows the desertion of Union soldier William, who is saved by a brave young Black man, Kitch."
Hiding out with other free slaves, including Caddy (Carol Sutton), who is the caretaker of all those under her roof, William is exposed to the life of Black men and women. He gains an understanding of their cultural existence all the way to the outrageous treatment and horrible abuse that they endured for centuries. All the while, a demonic and wretched hater of all Black men and women, who refuses to acknowledge that any slaves are free in his corner of the world, much less his woods, Silas (Ewen Bremmer), is on the hunt for them with his posse.
Besides a lynching, whipping, gunfight, and challenging to watch beatings and killings, Freedom's Path story is a bit questionable, knowing how Black men and women felt during the pandemic. Black Lives Matter has brought about knowledge and affirmation of people who live with a past that cannot be changed. So, the narrative of one young, white boy who asks the question of slavery having something good come of it doesn't quite sit so well. Although I believe the actors experienced a great deal in the process of making the film, white men and women still don't know how genuinely horrible slavery was, and it's also interesting that the two main characters, William and Silas, are not Americans.
Yet, the dramatization feels real. The film is made for the big screen, if anything, to see some fantastically directed fight scenes, intense army combat, and the use of artillery that is bewildering because it was so labor intensive and involved. Freedom's Path puts everything on the screen and hardly loses a beat. To see the Underground Railroad at work does offer a sense of time and history, but even those elements seem a bit contrived. However, history's images and stories are the only basis for weaving together a historical reality. Yet, with a big film score and hyped sound edits, there is some type of reality worth knowing or at least watching.
Freedom's Path screened at the 2022 Vashon Island Film Festival and the 2022 Cinequest Film Festival.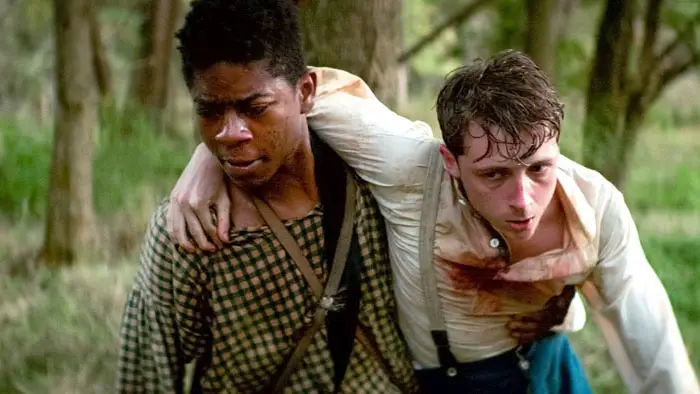 "…made for the big screen..."