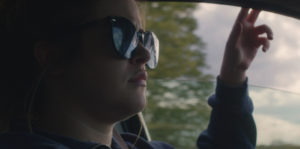 I'm sure we've thought about quitting our family at some point in life. Yes, you can quit, but can you truly leave? In writer-director Alan Cameron's Frannie, the titular character is forced to return home and confront her past and the person she is today.
Frannie Kelly (Emily Brolin) is a law school student who's been estranged from her small-town Connecticut family for years. Scratch the law student part, as Frannie is a dropout, and her shame worsens when her phone blows up with a constant and annoying stream of voice messages from her brother, Eli (Eli O'Brien). Urgency/persistence is on tap in Eli's voice. Frannie's mother, Beth (Dawn Brolin), is not doing well from a mental health standpoint, and he desperately needs help. As Frannie's car just broke down, she agrees to visit if Eli can pay for her car repairs (with her mother's credit card).
Unfortunately, the moment Frannie steps through the doors, family s**t sees her anxiety pick up right where it left off. Her uncle is sleeping and sunning on a sofa in the yard. Meanwhile, Eli is taking care of "business" in the house. When she asks about her mother's condition, Eli lets Frannie know that it's not that serious, but their father just up and left, leaving his business and family behind… and the house is in danger of foreclosure. Just as Frannie goes off on Eli, Beth enters the picture, and the fireworks intensify. However, Beth and Frannie choose to be civil before the situation worsens.
The family drama central to the plot of Frannie is a backdrop to the lead's personal journey, with her father's leaving being the central theme. Frannie's return home is a reminder being a law school dropout makes her one of the many losers the Kelly family produces regularly. Yet, she was the one with the best shot at success as she had the intelligence and determination to succeed.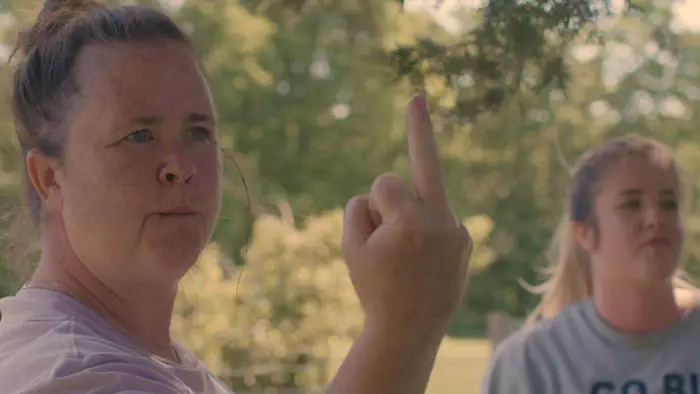 "Frannie's mother…is not doing well from a mental health standpoint, and he desperately needs help."
Cameron spends a great deal of time exploring the mother/daughter dynamic and the reality that the two are as different as they are the same. Beth's seemingly passive-aggressive behavior toward Frannie (i.e., Beth blasting over a bullhorn her frustrations early in the morning) somehow brings the two together.
The only criticism I have of Frannie is that the story is a bit too on-the-nose in its structure. The narrative is a steady build-up to a massive family blow-up, and as the devastation settles, resolution is found. This structure is very familiar and always works, but I'm also looking for ways in which storytellers can subvert the formula creatively.
Where the film works is in its characters. Emily Brolin is fantastic as the lead. She is onscreen for practically the entire film. The actor understands her character's arc and navigates through it in a cool, measured way. She plays Frannie as down-to-earth as one can get, which allows us as the audience to go along with her journey. As much as we feel her frustrations with her family, we soon realize that Frannie has her part to play as well.
Dawn Brolin is also excellent as the crazy mother, primarily because there's a logic and reason for the crazy and how it plays out. In retrospect, it's not all that crazy. Eli O'Brien as Teddy and Bryant Daugherty as Frannie's love interest, Luke, round out the cast and play opposite ends of sanity.
If your problems with your family have gotten to the point where you want to quit, then Alan Cameron's drama is for you. Frannie is a story that gets it. But, as insane as those other people are, we sometimes have to stop and consider our role in the mess and potentially take a step back and see if reconciliation is possible.
For screening information, visit the official website for Frannie.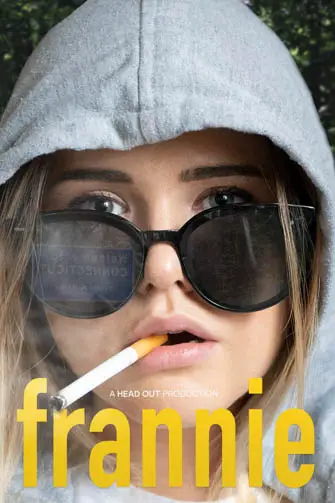 "…understands her character's arc and navigates through it in a cool, measured way."