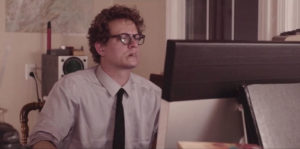 We must brace ourselves for the upcoming onslaught of films about technology and its controlling influence. We're still figuring out what its use means for almost everything in our lives. Some (most?) of the films will be underwhelming, but a few will inevitably take us by surprise by how insightful they become. Technically director Jason Corgan Brown's Frank's Deep Fake predated the advent and release of ChatGPT, but I couldn't help but think about it while watching. Indie sci-fi can sometimes be outright bananas, but this is a rare example showing a more thorough examination of heady concepts.
Screenwriters Brown and star Jeter Rhodes have made a dense film. That's not something we usually say about indie sci-fi/conspiracy mashups, but the shoe fits. We follow Frank (Rhodes), an Army veteran in rural North Carolina who spends his life in the service of a seemingly omnipotent technological organization or entity. He is ostensibly tasked to create strange videos compiled with archival U.S. Army informational videos spliced with that of a young comedian (Violet Paley).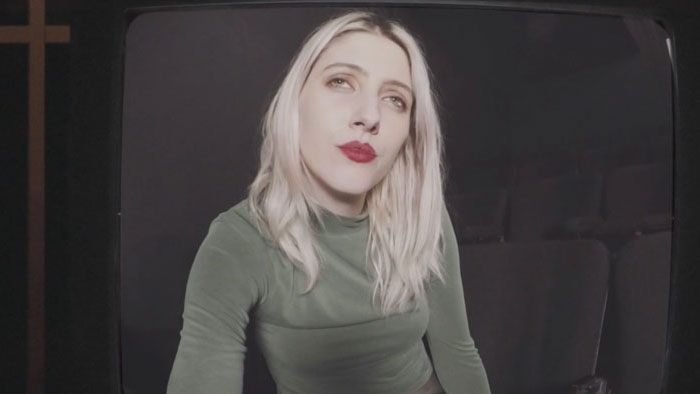 "…Frank is visited at night by a neon red overlord and may or may not encounter a nuclear explosion…"
Along the way, Frank is visited at night by a neon red overlord and may or may not encounter a nuclear explosion of sorts in the near future. Brief glimpses into Frank's past as a soldier reveal he was privy to some shady governmental experiments in the desert. What does it mean, and how is it tied into the present? Hell, if I know, but I had fun on the ride.
The narrative is a bit messy, and I'm not 100% sure I followed all of Frank's Deep Fake throughout its 52-minute runtime. It doesn't completely detract from enjoying the film, but giving the audience something more tangible to grab onto is generally beneficial for a picture like this. Even so, Brown and Rhodes establish a convincing dystopian world wherein we question the very reality of what we're viewing and what it happens to mean for our future if our lives are no longer ours. In many ways, the film reminds me of Shane Carruth's seminal Upstream Color because even when it's not the most accessible work to make sense of, there's no doubt that we're watching a film of import — or at least one not afraid to confront complex ideas head-on.
Ideas drive the best sci-fi, indie, or tentpole. Frank's Deep Fake has them in spades. Behind the razzle-dazzle of many large-scale sci-fi films often lies empty metaphors and banal commentary on modern existence. They may be pretty to look at it, but just like that can of Mountain Dew, it's short of any lasting sustenance. Jason Corgan Brown is a man of ideas, and films like this remind us of the lasting impact great sci-fi can have on audiences. With proper resources and some narrative discipline, there's no reason why Brown shouldn't have a crack at a more substantial project.
For more information about Frank's Deep Fake, visit the Corgan Pictures website.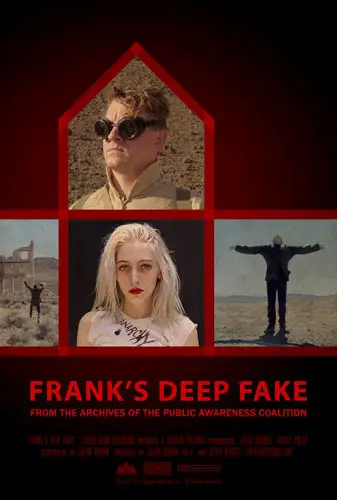 "…remind[s] us of the lasting impact great sci-fi can have..."