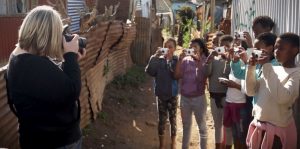 The second takeaway is healing. While living through Apartheid and navigating its aftermath, no one ever talked about how each felt while it was going on. Since everyone was going through it, you just assumed everyone else knows how you felt. As described in the film, for one student, if he talked about it, his life might emotionally unravel beyond the point of healing. During the story classes, students are asked the simple question of "how did that make you feel?" and verbalizing answers became a profound exercise.
There's much more to the stories of Film School Africa's students, which makes this documentary worth watching. The racial divide in South Africa was much more than just between whites and non-whites. Directly working together and hearing one another's stories began to tear down that divide. The students also learned the problems of indie filmmaking and forced to improvise on the fly, when trying to replace actors, who don't show up at the last minute.
Then there's the drama associated with not just filmmaking but within the community itself. One student decides to make a documentary about Kayamundi's controversial subject of "Mob Justice," only to find out that several of his subjects decide to change their minds about going public about their opinions on the day the interview was scheduled. There's also a heartbreaking story of one of FSA's promising students, who was killed in a stabbing.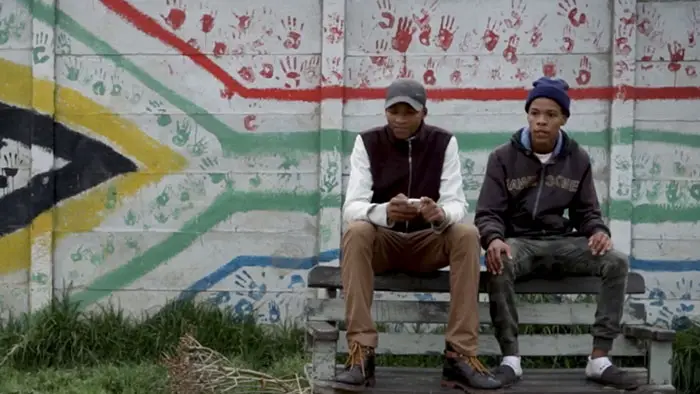 "We root for the underdog and witness moments as lives are changed."
Pfaff's Film School Africa works because of its stories, and it has a lot of them. We root for the underdog and witness moments as lives are changed. It's loaded with stories of inspiration and sacrifice. Many of the early FSA students never thought founder Taylor would return after her first year of teaching. Midcalf also gave up her professional career for the rewards that come with teaching and molding lives for the better.
I also have to be upfront that there is a lot of footage of students making films. In 2006, they taught with handheld camcorders, and most of the early footage is not Hollywood quality. At times, it does feel like your watching high school students making movies. You're not going to get Scorsese-quality films, which only comes with years of USC film school, expensive equipment, and years of experience. But you can't grow until you start making films.
Film School Africa is an inspiring film about the vision and passion of Katie Taylor and Marie Midcalf to bring the art of filmmaking to young people, who never thought this would ever be an option for them in life. From their work comes hope, healing, and community.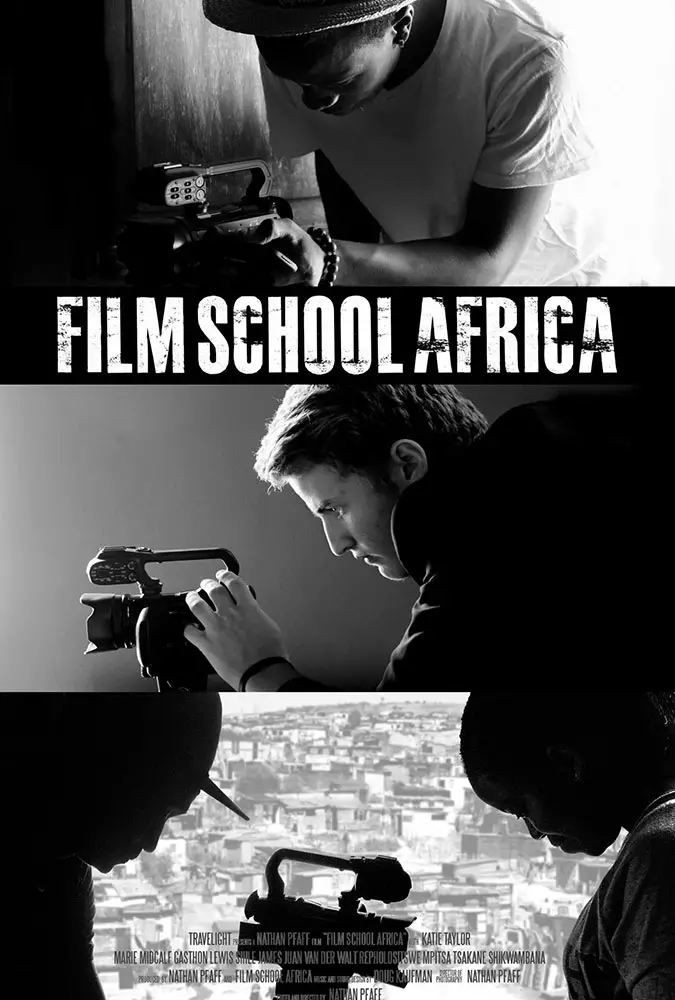 "…bring the art of filmmaking to young people..."