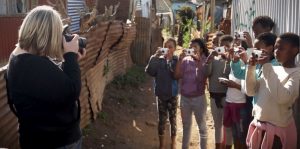 It's sort of a no-brainer that a documentary about real independent filmmaking is going to get a review and a good one at Film Threat. Nathan Pfaff's Film School Africa shows the effort of two women to bring filmmaking to improvised South African communities.
For forty-three years, South Africa ruled under a racially-oppressive government known as "Apartheid," where non-whites were forced to move out of urban locations and into forced settlements and a life of poverty. Though apartheid ended in 1991, it left its people languishing in the lower-class without much hope of climbing out.
Ironically, the two primary hubs of large budget, big studio films in Africa come from Kenya and South Africa. Film School Africa (FSA) follows the organization's executive director and founder Katie Taylor, who gave up a lucrative career in Hollywood casting, and associate director Marie Midcalf. For Taylor, opening Film School Africa was a vision and mission for this outsider American to go into two South African "townships" of Kayamundi and Strand and teach the art of storytelling and the skills of producing, directing, acting, and editing.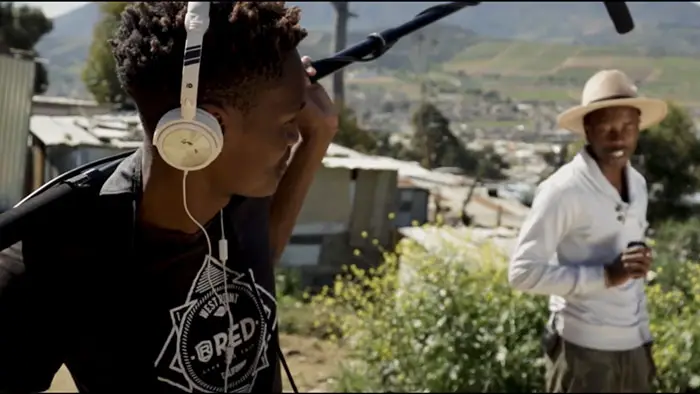 "…teach the art of storytelling and the skills of producing, directing, acting, and editing."
Before you allow your cynicism to dismiss this documentary as akin to high school film class (which there are similarities), when the school started in 2006, the idea that non-whites could ever find work in film was an impossibility. As many emerging actors and writers descend upon Hollywood in hopes of making it big, they know being a server and baristas is all part of paying their dues. In South African townships, there is no side gig while you pursue your dreams in the arts.
Two crucial takeaways come out of watching Pfaff's Film School Africa. The first is hope. The arts are the luxury of the rich, but it's a skill that individuals innately have regardless of class. The school seeks out, develops, and grows that passion through Taylor's instruction and curriculum along with Midcalf's mentorship. FSA's students are open to a new world of opportunity, where hard work and persistence can pay off.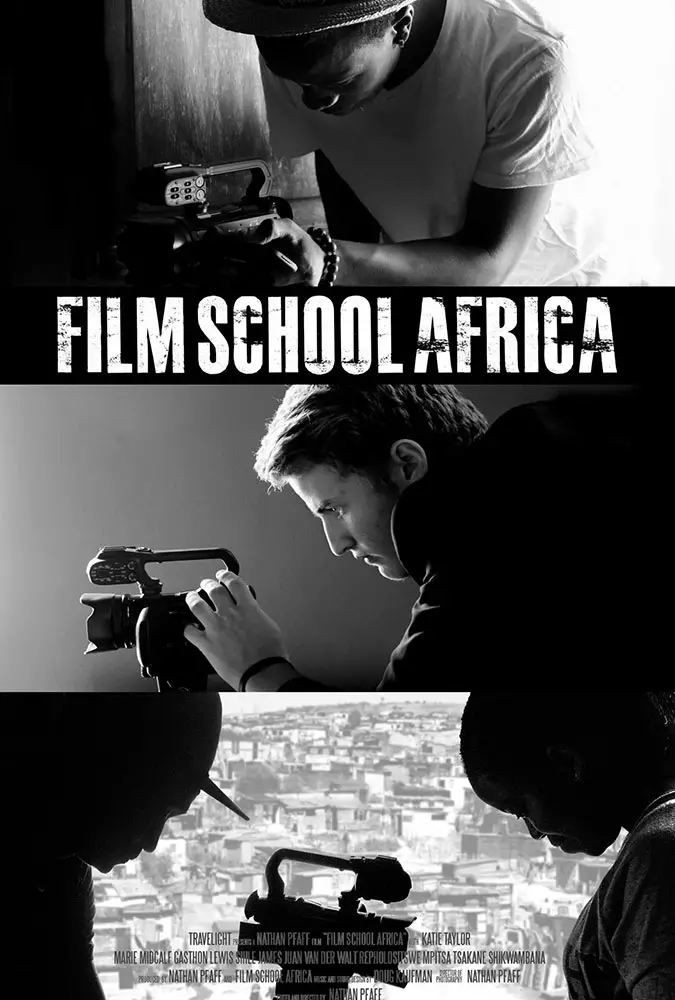 "…bring the art of filmmaking to young people..."