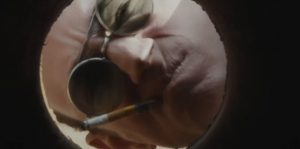 The human-sized lizard hallucinations are melting into the carpet with joy as we now have the fourth film in the Hunter S. Thompson Universe, Fear and Loathing in Aspen. Believe it or not, it has been a solid decade since the last Thompson fictional film, which is the shortest period between HSTU films. After the underrated Where the Buffalo Roam, it was a full 18 years before Terry Gilliam unleashed Fear and Loathing in Las Vegas. Then it was a 13-year stretch before The Rum Diary.
Of course, numerous documentaries came out in-between, but they don't match the thrill of being locked in a fictional narrative with someone drug waving a sharp knife in your eye. Thompson is a historical figure whose legend is the perfect cinematic personification of outlaw freedom for a certain generation, just like Doc Holliday and Davy Crockett were symbols for the Boomers in their black and white TV frontier. But, instead of taming the West of the imagination, Thompson assaults reality with whiskey, a gun, and a saddlebag of strange herbs and powders. This persona in a movie blasts through the plot like a human cannonball, summoning craziness and championing the doomed against the conglomerate of swine. And like previous Thompson adventures, writer-director Bobby Kennedy III hits the system like a snow-cooled six-pack spiked with mescaline.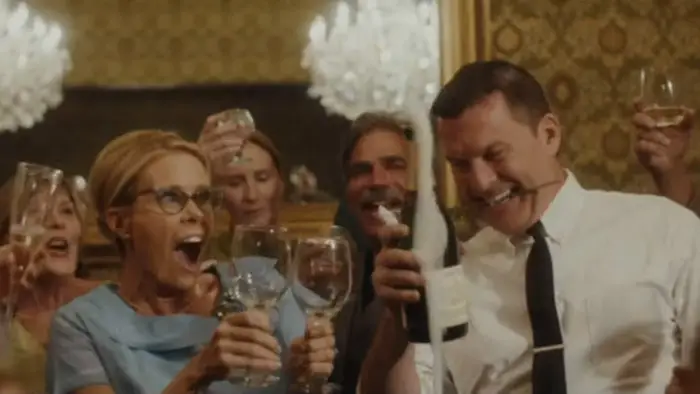 "…a cycle of political addiction that would ravage Thompson for the rest of his days…"
In Colorado, at the end of the 1960s, Hunter (Jay Bulger) fled to a quiet cabin in the woods to start a family and write a novel. One day he noticed, while tripping in the woods, some bad s**t flowing in the stream, which he proceeds to scoop up in a bucket to pour on an Aspen town council meeting. This begins a cycle of political addiction that would ravage Thompson for the rest of his days, as he begins to realize the power that could be harnessed if he could convince stoned hippies to vote. He then gets hired by Rolling Stone to write articles about whatever he happens to be bringing the fear and loathing upon.
Now, balls tripping freaks face off against button-downed developers. With powerful psychedelics on their side, the weirdos keep pulling the checkerboard out from under the campaign. One beautiful sequence sees Hunter having his head shaved with a straight razor so that he would be able to call his Republican rival his long-haired opponent. However, as Hunter is a wild crayon scribble across normality, he proves not to be the easiest person to run a campaign for or be in a family with.
The two previous actors who have played Hunter S. Thompson in pictures, Bill Murray and Johnny Depp, both got to hang out with the real man and study his psychotic reactions. While the new Thompson, Bulger, may not have had this kind of access, he has possibly even deeper credentials to play the Gonzo One. Bulger is the director of Beware of Mr. Baker, the documentary of the famously unhinged Cream drummer Ginger Baker, a wild spirit from the same savage times and cut from the cloth of chaos as well. So Bulger has seen the crazy close-up, especially when Baker decided to break the director's face with the metal handle of a cane. It's one thing to make a film, but it is another thing to have it poke you in the snoot.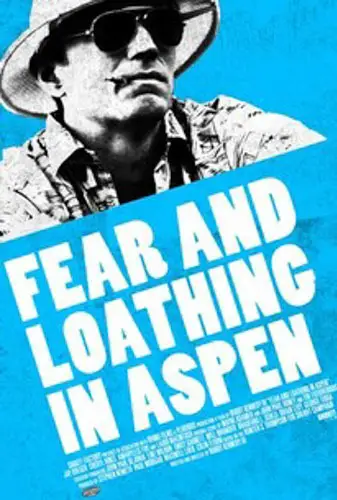 "…saddle up for anarchy..."