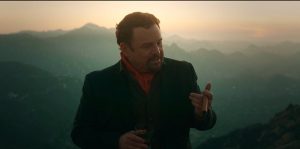 Luke (Luke Barnett) and Tanner (Tanner Thomason) are incredibly desperate. So much so that they decide to sell their souls to Jesus in the new industry comedy Faith Ba$ed. Yes, in a move to make a fast turn-around investment, the two roomies decide that all they need to do is ditch the bartending gigs and multi-leveled marketing schemes and simply make a film that caters to Christians.
The resulting comedy is a surprisingly lighthearted romp that is more Guffman than Spinal Tap. A good-natured comedy that, while not always funny, remains as sincere as The Book of Mormon. No, really, that is a massive compliment. I will explain.
Faith Ba$ed opens on Luke and Tanner trudging through their lives, struggling to make ends meet as roommates. Tanner bartends evenings at their favorite watering hole, and Luke wears his best beige leisure suit in pitching weight loss tea to the elderly. Things are going nowhere for the two until Luke devises a way to make some easy money. He talks Tanner into making a faith-based motion picture with him. Enlisting the reluctant help of his adopted dad, Pastor Mike (Lance Reddick), the two begin pooling their resources in hopes of creating a high-return investment.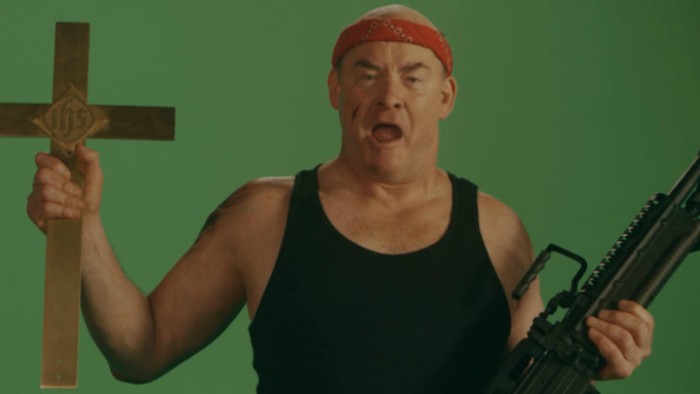 "…the two roomies decide that all they need to do is…make a film that caters to Christians."
This is where the film has a bit of fun. The process of hiring crew and auditioning actors goes through the usual paces with absurd readings and reaction shots of Luke and Tanner. The real treasure here though is the supporting cast that director Vincent Masciale has assembled. Richard Riehle, a national treasure, plays the befuddled drunk helping with production.
Meanwhile, the big hope is that the production can reel in action-star turned Christian, Butch Savage (David Koechner), to play God. The gauntlet is laid in a particularly funny scene where Luke and Tanner pitch to a Christain entertainment distribution company. Here Jane (Margaret Cho) explains the bare bones economics of Christian entertainment in a particularly salty exchange and offers the pair 200K for a finished product.
Think of this as And God Spoke… without the nasty edge. The script, by co-star Barnett, is more interested in following the meaning of relationships and loyalty than it is about lampooning the industry, much less a religion. Luke and Tanner learn that being a friend is more important than making promises you can't keep. This isn't a comedy that argues against a belief, but a comedy that argues that faith brings hope, regardless of what the denomination is, just like The Book of Mormon.
Faith Ba$ed is not a great film, but it is one with a clear and endearing moral compass. Barnett steers clear of jokes at the expense of other's identities or beliefs in favor of laughing at the foibles of people in general. Take that as you will. Masciale directs with a very Modern Family vibe, mixing interviews with verité moments in hopes of punctuating a laugh. In the end, we have a very good-natured comedy about a dicey subject.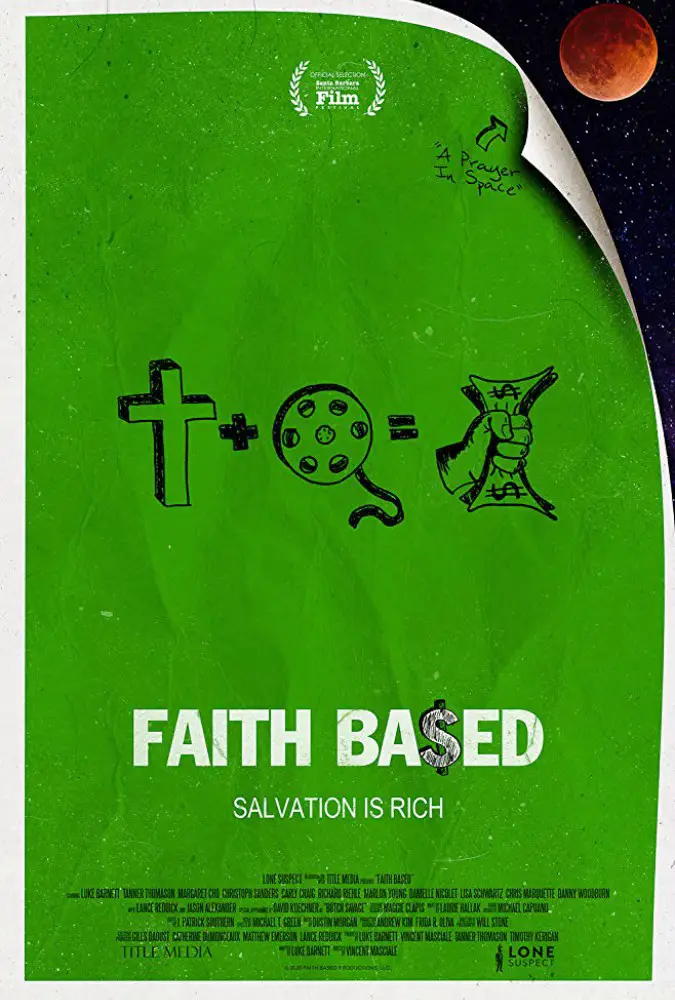 "…a very good-natured comedy about a dicey subject."