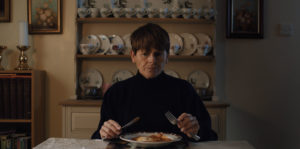 Given that Fading Petals only has five, maybe six characters and three or four locations, it's easy to envision it as a play. However, don't let that deter you from seeking out writer-director Bradley Charlton's feature-length debut. Despite a few missteps, the dramatic psychological thriller proves to be an exhilarating, albeit predictable, ride.
A Young Woman (Charlotte Reidie) is hired as a home caregiver for the crank Elderly Lady (Melanie Revill). As she's advancing in years, her mental and physical state makes certain things hard for the older lady. But, that does not excuse the Elderly Woman's caustic takedowns and badgering of the Young Woman.
Despite the constant, invasive questioning, the Young Woman returns and performs her duties day in/day out. Well, until one morning, she does not show up, sending the Elderly Lady on a panicked search around town to find her. Whoever, everyone she talks to does not recognize the caregiver. Where did she go? Why does no one else seem to know her?
Fading Petals is only 93-minutes, give or take, but it does get needlessly convoluted at times. See, in between the daily visits of the Young Woman to care for the Elderly Lady, there are slices of life interspersed. These scenes between the Young Woman and her boyfriend (Tom Metcalf) and her abusive father (Gary Raymond) directly contradict things the caregiver told her patient. As such, it is confusing. Eventually, one realizes that these are flashbacks. Unfortunately, Charlton does nothing with the lighting, cinematography, or style to visually suggest anything of the sort. So it takes far too long to figure that out, taking viewers out of the film whenever they appear for half or so of the lean runtime.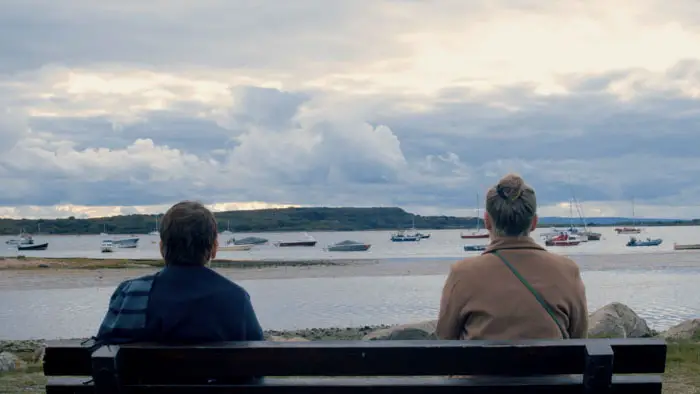 "…she does not show up, sending the Elderly Lady on a panicked search around town…"
Plus, once these flashbacks settle in, the conclusion becomes easy to guess correctly. That's not to say it is bad, as the two lead actors sell it, and the message being relayed is something that needs to be heard and is, sadly, all too relatable for some. Still, it doesn't change the fact that parts of the film are confusing and that the ending isn't as mysterious as it perhaps needed to be.
But, Fading Petals still works quite well. Most notably is the cast, all of whom are excellent. Specifically, Reidie and Revill are utterly magnificent and will blow the socks off everyone watching. Their chemistry is electric and their deep, occasionally heartwrenching, often just plain mean, conversations prove most engrossing. When Reidie and Revill are on screen together, the film is truly alive.
Plus, while the filmmaker drops the ball on the flashbacks (presumably on purpose, but that'd be a spoiler), Charlton is a great director. The first five minutes are a wordless montage, shot in extreme close up, of the Elderly Lady throwing things about in a rage of confusion and anger. Intercut is the Young Woman prepping to arrive at her house. It is fascinating. Wisely, Charlton includes several sequences like that, wordless, letting the acting and William Cunningham's perfect score do all the heavy lifting.
Fading Petals is not flawless, but as a debut title, it is a strong calling card. Charlton understands that words aren't always needed, keeps the pace up, and has a clear understanding and empathy for the craft of acting. To that end, the actors are excellent, as Reidie and Revill ignite the screen in a fusion of fun, distrust, anger, and love. Alright, Mr. Charlton, what else do you have up your sleeve?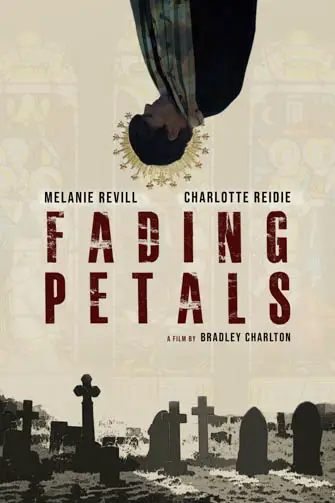 "…when Reidie and Revill are on screen together, the film is truly alive."