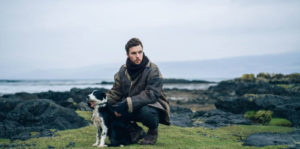 NEW TO THEATERS! When a film opens with a quote from Dante's Inferno, I brace myself for something disturbing. Besides being in a psychological inner circle of hell, Shepherd is a mystery, horror-thriller with stunning scenery and art direction though it sports slightly too many twists. As a result, the story's a bit hard to follow, which doesn't matter because a fear factor takes over and remains in place until the end.
The movie plays upon the idea of tormented somnambulistic tendencies blurring the line between reality and dreaming, which director-writer Russell Owen pulls off with great style through impressive locations, cinematography, and structure. Adding to the eeriness is an unrecognizable Greta Scacchi. She is known for her roles as the icy muse in Robert Altman's The Player and the sexy enchantress in the virtually unknown White Mischief, among others. Here, she plays a mother figure and is a force to be reckoned with.
Shepherd is about Eric Black (Tom Hughes), a young Scottish man battling trauma from the death, a car accident of his wife, Rachel (Gaia Weiss), who was pregnant at the time. Yet, we don't have a clear notion of this narrative (Rachel is also an adultress) because it's shrouded in peculiar emotions, death figures, and horrific images. Eric tries to confront his life, but his mother (Greta Scacchi) has no empathy adding to his spiraling decline of mental and emotional weakness and fear, leading him to take a remote and isolated job as a shepherd.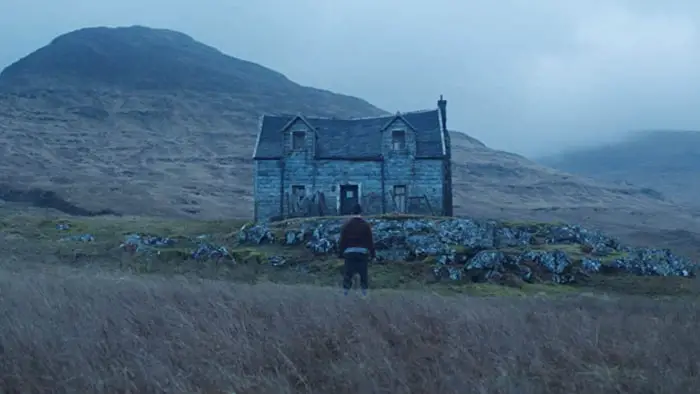 "…sinks in that he is alone with a lighthouse with no light and only a bell for fog warning…"
In a vast long shot of a sea journey to a mysterious and weather-beaten island, Eric and his dog Baxter travel on a fishing boat with Fisher (Kate Dickie), a ferrywoman to the underworld with an injured eye and bizarre pastime of sewing buttons in place of eyes on stuffed birds. On arrival, the boat cannot be moored. As Eric and Baxter wade to land to make their way to their new home (that's been battered by the elements), it sinks in that he is alone with a lighthouse with no light and only a bell for fog warning that sits at the end of the island.
Shepherd now sets the stage for horror. There's also a question of faith brought about by Eric's mother, who despised Rachel. The film is divided into chapters, as dairy entries beginning with "January 6th A Lonely Place." One chapter is about an eerie shipwreck on one side of the island is an interesting cinematic piece, unnerving and well-placed. With a sometimes-working telephone as his only lifeline and an occasional visit from Fisher, Eric cannot settle into his shepherd role as the sheep are a part of his psychological decline, which is a very peculiar part of the movie.
Another section details journals found in the house, which speak of a witch and a potential future. These further blur the lines between reality and nightmare. The plot takes on Eric's possessed and tormented soul and delivers a roundabout tale of drowning, death, ritual, and fear. Unearthly actions, dramatic dreams, and sparseness abound, where sound effects and spot-on editing add to the building horror and torment.
Shepherd has an unbelievable setting with incredibly simplistic character motivation yet deeply profound themes, and it delivers genuine scares. The powerful acting and unfaltering pace make this an excellent fright flick. Rich in landscape and photography, Owen creates an atmosphere where survival seems unlikely.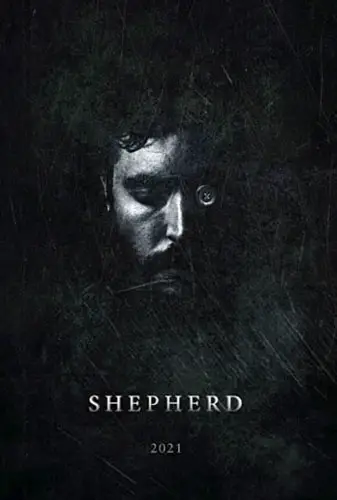 "…sound effects and spot-on editing add to the building horror..."