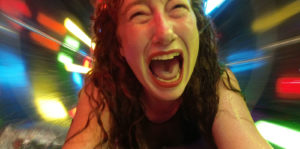 PRISM 35: AUSTIN GAY AND LESBIAN INTERNATIONAL FILM FESTIVAL 2022 REVIEW! Imagine that historic moment where Archimedes shouted "Eureka!" in the bath had happened in Austin with psilocybin and a glass dildo, and you have the premise for the producer/performance artist Erica Nix's beyond outrageous Erica's First Holy S**t. It is a feature-length psychedelic queer odyssey directed by Jessica Gardner, Sawyer Stoltz, and Jeremy Von Stilb. The script, written by Stoltz and Von Stilb, follows the demented journey to the center of the mind of an Austin lesbian yoga instructor. I hope most of you are already sold at this point like I was.
Erica (Erica Nix) is world famous in the Austin metro area and was one of the backup dancers in Richard Simmons' last workout DVD. She is trying to keep Austin weird during the pandemic whilst fighting against the city's wildfire of gentrification that is pushing the fun people out. She participates in a wild, self-healing zoom meeting with some of the creme de la creme of Austin's weirdo community. Recovering from her divorce, Erica has been spending most of the pandemic at home jilling off all day. She finally heads to the boutique Lush, where a counter girl sells her a psilocybin-laced MDMA face mask. As Erica relaxes in the tub, she starts not feeling her legs as the drugs kick in.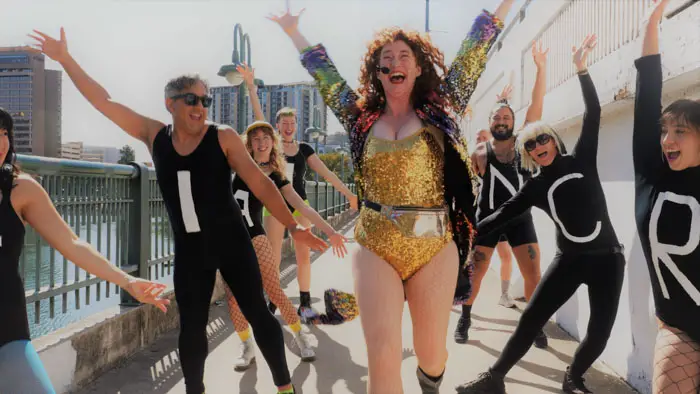 "…whisks the title character away on a drug trip that takes her deeper and deeper into a queer cosmos."
Soon enough, Erica's First Holy S**t whisks the title character away on a drug trip that takes her deeper and deeper into a queer cosmos. Erica is brought back to her childhood room, where she meets her teenage self (P1inkstar) humping a pillow. She has a mystic vision wherein she speaks with Gwyneth Paltrow (Lynn Metcalf), who is busy steaming her vagina with Goop products. Erica takes part in a giant tampon fight on an episode of American Guiltiators. She gets to meet God (Nikki Davaughn), Mother Nature (Christeene/Paul Solieu), and Satan (Andie Flores). Once her trip is over, Erica decides to run for Mayor of Austin on an affordable housing platform to keep Austin weird.
Disclosure: I helped keep Austin weird when I lived there from 1996 to 2004. Everyone feels their era in Austin was the weirdest, but the late 90s were bizarre in Austin. Nix seems to have arrived in Austin around 2010 or so, during its 21st-century renaissance of downtown living and food trucks galore. She immediately establishes her weird Austin cred by bringing up Leslie in the opening. Leslie was Austin's favorite bearded street queen for over a decade, back when Austin had a thriving street culture. Leslie ruled the streets when I lived there, as did Stan and Martha (90s Austin street royalty). Nix seems more than equipped to keep the weird going, but the khaki-drenched forces of gentrification are pushing her and her bunch out.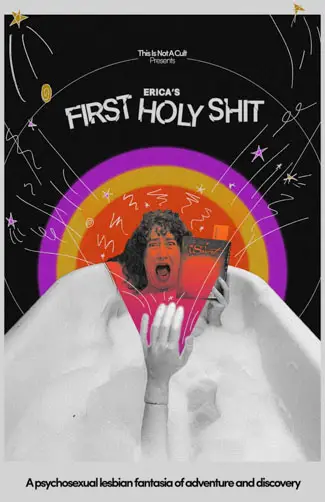 "…comes across as a Daffy Duck Dante being guided through a queer inferno."