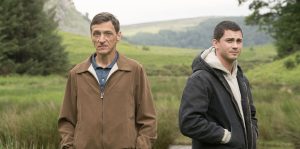 The road trip genre can take many forms but is typically either a comedy or drama. Usually, the comedic version highlights an average family embarking on a vacation, but one too many detours hinder their journey, and absolute chaos ensues. The dramatic road trip template is utilized to reunite estranged family members. In both Mark Raso's Kodachrome and Alexander Payne's Nebraska, an estranged father and son come together because of death or money and end up getting more than they bargained for as they revitalize their relationship.
In that same vein comes Elfar Adalsteins's End of Sentence. Opening in an Alabama prison, Frank Fogle (John Hawkes) and Anna (Andrea Irvine) are visiting their recalcitrant son Sean (Logan Lerman), who is serving time for car theft. Frank waits outside, while Anna goes in to tell her son this will be her last visit. Anna's dying of cancer, and she doesn't have much time left to spend with Sean, so she hugs him one last time and bestows some wisdom. "Don't let the past control you," she serenely tells her offspring.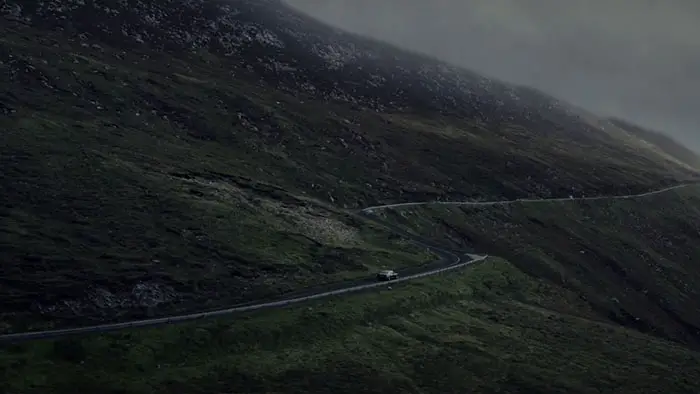 "…Frank emphatically asks Sean to join him on a trip to Ireland to fulfill Anna's dying wish of having her ashes scattered…"
Following Anna's funeral, Sean's sentence ends, and an adamant Frank is there to take him home. Sean repudiates Frank's offer, as he doesn't have the time or desire to dwell on his father's efforts to make amends, chiefly because he has a new job in California he has to report to in a few days. But Frank emphatically asks Sean to join him on a trip to Ireland to fulfill Anna's dying wish of having her ashes scattered at a specific lake. Sean's reluctant at first, but Anna's dying wish is more of a moral responsibility, and it is to be prophetically carried out by the people who loved her.
Sean and Frank have no idea why she wants her ashes scattered on this particular lake, especially considering Anna was an Irish immigrant who spent most of her life in America. However, they fly to Dublin, wholly prepared to perform Anna's dying wish. But this is a road trip movie of a father and son on the bumpy path to reconciliation, and that summons unforeseen hiccups and divergences. From an alarming divulgence regarding Anna's old flame to an anarchic dalliance with a beguiling Irish hitchhiker named Jewel (Sarah Bolger), what was only supposed to be a three-day trip becomes much longer and more complicated.
The father-son dysfunction at the core of End of Sentence unfolds in a subdued manner. Lerman and Hawkes steer the father-son friction with vulnerable performances. Sean assumes a capricious and acrid attribute, which often causes him to erupt into violence. Frank is surprisingly less violent and volatile and more nonbelligerent. Steadily, we learn that Sean and Frank have a shared trauma, and the crux of that anguish exposes itself in a brutally authentic fashion, sometimes accidentally.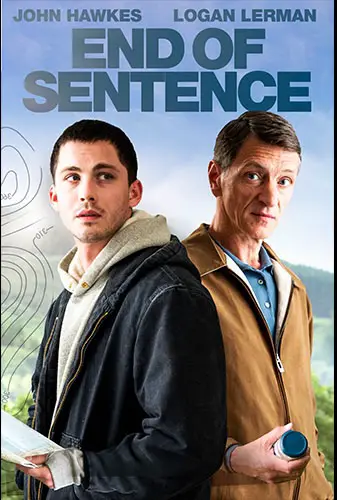 "…an earnest father-son drama that doesn't totally succumb to the familiar road trip trappings."