Of all the film genres, biopics are in many ways the hardest to pull off. A filmmaker has to make a very compelling case for the viewer to watch Jamie Foxxx mimic Ray Charles in Ray rather than the masterful documentary Ray Charles: The Genius of Soul featuring the artist himself. Thus, to work biopics must reveal unknown truths and explore new dimensions in the lives of popular figures in question. With Elis, director by Hugo Prata has entered this cinematic lion's den with his retelling of the life story of Elis Regina Carvalho Costa, a dynamic talent who through sheer force of will rose from obscurity in the mid-1960s to become one the best regarded Brazilian singers of all time. An Everest of a film project that's more style than substance, Prata's fictionalized portrait of Elis, unfortunately, fails to paint a compelling portrait – emotional or artistic – of this giant of Brazilian music.  
Structured in a rote chronological fashion, the film begins with a wet-behind-the-ears young Elis played by Andréia Horta, a dead ringer for the famed singer, making her way to the big city – this case Rio De Janeiro – to break into the music scene. Elis – disparagingly labeled that "girl from the south" – suffers the time-worn indignities of crappy auditions and less than scrupulous club owners. Bossa Nova is king in the Brazil of the 1960s and – with her big, bright voice – Elis doesn't jive with the current scene. Soon enough though, she elbows her way into an audition at local dive managed by the rakish Renaldo (Gustavo Machado) and sweet Miéle (Lúcio Mauro Filho) and manages to land a regular gig at the club. In short order, she's playing to packed houses and touring other large markets including Sao Paulo. Yet, her independent streak ruffles Renaldo, leading to a confrontation after which she quits the club to strike out on her own.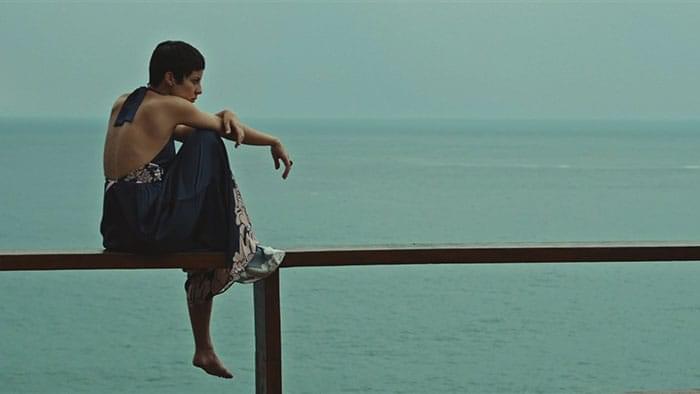 "Elis – with her big, bright voice – doesn't jive with the current scene…"
She soon enters the TV Excelsior song contest and takes the top prize with her rendition of "Arrastão" (Pull The Trawling Net). So well received is her performance that Elis is offered a spot on the O Fino da Bossa, a television program where she begins to popularize a new musical style known as MPB (Música popular Brasileira). And, thus, a star is born.
From there, the film re-enacts various key elements from Elis' bio – her love affairs and failed marriages, career highs and lows, brushes with international literati, travels to far-flung locales, and a stylistic evolution that saw her adopt a Mia Farrow-inspired pixie cut that would become her signature look. As a narrative, it's neither terribly compelling nor interesting. While Ms. Horta does a serviceable job lip syncing Elis' most famous hits and pantomiming her onstage persona, the most interesting relationship explored in the film is that with her gay friend/choreographer who helps her add a little panache to her on-stage persona and is subsequently imprisoned by the tyrannical Brazilian junta.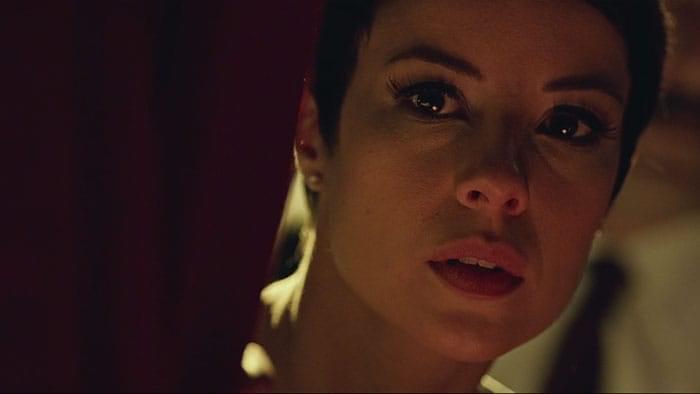 "…managing to capture the subtleties of the evolving styles of the 1960s and 70s."
The emotional high point in the film comes when Elis, after criticizing the ruling dictatorship as "gorillas" in the French media, is interrogated by a manipulative military official who bullies her into playing a concert for the Brazilian army. As a result, she suffers a near career ending a backlash from her fans and the popular press, particularly from the sharp pen of Brazilian political cartoonist Henfil.
Overall, the film is beautifully filmed and ably edited. The art direction is particularly superb, managing to capture the subtleties of the evolving styles of the 1960s and 70s. However, by the time the film has reached its final tragic denouement, I remained uninvested Elis' fate – which is a crying shame given that the real singer is still lauded as one of the most compelling musical talents of the 20th century. As the credits rolled, I found myself hoping that someone will soon create a documentary about this remarkable woman, in the mold of Amy or 20 Feet From Stardom, that does her legacy the justice it so rightly deserves.
Elis (2016) Directed by Hugo Prata. Written by Luiz Bolognesi, Vera Egito, and Hugo Prata. Starring Andréia Horta, Gustavo Machado, Caco Ciocler, Zécarlos Machado and Lúcio Mauro Filho.      
2 out of 5 stars