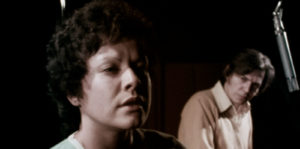 Hardcore Brazilian music fanatics have reason to rejoice over directors Roberto de Oliveira and Jom Tob Azulay's documentary Elis & Tom, about famed singer Elis Regina and Tom Jobim, the father of Bossa Nova. Everyone else? Not so much. The movie, written by Nelson Motta and Roberto de Oliveira, highlights unearthed footage of the two artists recording the legendary Elis and Tom album in 1974 in Los Angeles.
We see Regina and Jobim making beautiful music together while grinning hatefully at each other. Between vintage images of these two musical giants working it out, we have interviews with musicians and producers involved in the recording. Apparently, Jobim wasn't very popular in Brazil, even during the height of his international celebrity due to "The Girl From Ipanema." It is related that his native country nearly crucified him when he licensed his music to advertise American soft drinks. Regina was hesitant to expand internationally like Jobim had, with fame not meaning much to her. After recording this album, she concentrated on releasing music in Brazil until her tragic death in 1982. We see the subjects bicker while stories of the sessions hang in the air like cigarette smoke between takes.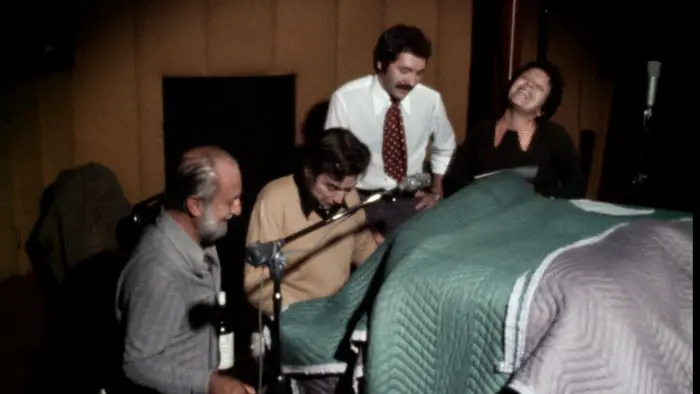 "…Regina and Jobim making beautiful music together while grinning hatefully at each other."
I like all sorts of music, including Bossa Nova. Before viewing this, I knew of Jobim's work and stature and was eager to see him in action. I was unfamiliar with Regina but was intrigued, as this album, which I was unaware of, is quite renowned. What did I get from Elis & Tom? Chain-smoking. An endless vista of chain-smoking, a permanent yellow film of nicotine coats the studio scenes. I am not casting the first stone here as I smoked 30 Camel cigarettes daily for nine years. I remember the smoking artist tradition, where creative people always had an ever-present smoldering tobacco ember inches from their faces. The filmmakers include many images of early 1970s Los Angeles with its famous smog to match the smoke-filled studio. While lots of forgotten air pollution has been captured, I didn't get much more out of the viewing experience.
While the interviews fill in a lot of information, and there are some nice clips, the movie fails to fill in the musicians' backgrounds enough to excite non-fans. It also fails to showcase the music the way it needs to be. If this was such an important album, how come we have barely an inkling of its content? We catch recurring phrases about roses being rained on, which sounds a little ribald, but the flavor is missing. I am sure people who are already fans can fill in the blanks, and they will get a lot more out of the documentary than I can. What is important with a rock doc, even one about bossa nova, is to transmit the enthusiasm that its subject generates. The audience's reaction to the music will be subjective, but their response to the enthusiasm portrayed should be like clockwork.
Instead, Elis & Tom meanders around with no sense of progression until the album is thankfully done. I guess the big story here is Regina and Jobim made a great album even though they did not get along or have a good time recording together. Fine, maybe that is more interesting than it seemed while watching it. Once again, ardent fans of Brazilian music will be able to shift through this. Others, like me, will have difficulty finding the point in all the haze.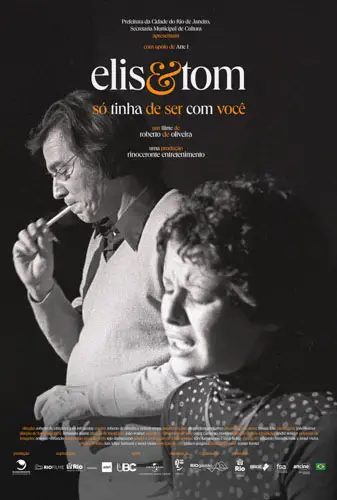 "…response to the enthusiasm portrayed should be like clockwork."