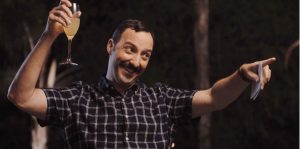 I've often mentioned that comedy in independent film is the most challenging genre (next to musicals) to pull off. Generally, indie comedies are all about a steady mind-numbing stream of jokey/hokey dialogue or present a humorous premise and think a funny idea is good enough to elicit a laugh. Scott Abramovitch's Eat Wheaties! amazingly strikes the right balance and sets the bar for independently produced comedy.
Tony Hale plays Sid Straw, an overly friendly, pleasant, and massively self-unaware character. Unfortunately, Sid is too nice in a world that's had enough of his friendliness and is now ready to eat him up. At his job, Sid's friendly demeanor makes him an effective salesman but also a target of passive-aggressive bullying in his personal, professional, and familial life. He soon finds himself co-chairing the west coast University of Pennsylvania alumni reunion. His fellow co-chair tells him he needs to start a Facebook account for communication purposes. Having never heard of Facebook, Sid's world suddenly expands, but he does fall prey to the perils of social media.
However, his most crucial error is finding the Facebook page of a famous fellow graduate: actress Elizabeth Banks. They were once in the theater department together, and Banks dispensed some much-needed encouragement to his improv group. Hoping to reconnect with Banks, Sid begins sending messages to her over Facebook. The problem is he posted his messages on her page, and now the world is reading his diary-like message, dubbing Sid a celebrity stalker. As a result, he loses his job, has career offers withdrawn, and cannot attend his reunion due to a restraining order placed by Bank's agent.
Let me be clear in my hyperbole: Eat Wheaties! is not the greatest comedy ever made, but it's terrific, and I wish more indie comedies were like this. Abramovitch's film works because it's a classic example of a character-driven story, and he makes a series of smart filmmaking decisions throughout.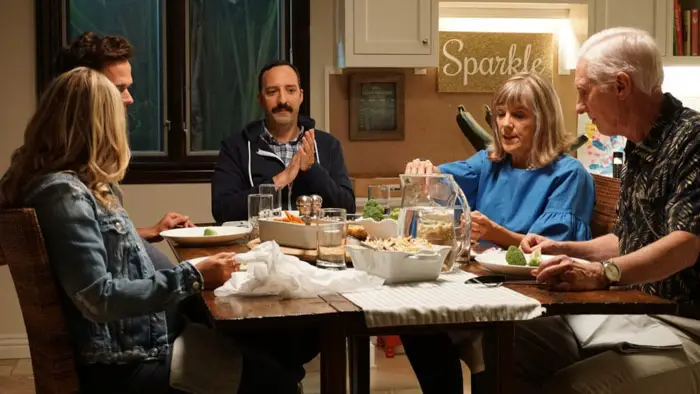 "Hoping to reconnect with Banks, Sid begins sending messages to her over Facebook."
Let me start with the perfect casting of Tony Hale. Hale is naturally a nice and likable person and plays Sid as naïvete to how the world and internet trolls love to make examples and victims of friendly people sincerely. Such extreme niceness could become grating or frustrating, but Hale is genuinely sweet.
Now to the rest of the cast. What works with supporting characters is that they all have a distinct persona, and each character serves as Sid's arc. Paul Walter Hauser plays Sid's rookie lawyer looking for his first win against Bank's vicious agent played by Sarah Chalke. David Walton is Sid's brother, Tom, the only one in the world who sees his brother's well-meaning heart. Alan Tudyk and Sarah Burns also appear to torture poor Sid.
Storywise, I felt nothing but love and sympathy for Sid Straw. In this current climate, it's not hard to see that being nice or overly friendly is an undesirable trait, with the internet mob lurking in the shadows to take down anyone who dares to spew positivity. Like Sid, anyone trying to do good in the world is the underdog.
If you want to make an indie comedy, watch and study Eat Wheaties! Sure, it can get a little schmaltzy at times, and though I wasn't laughing out loud like the classic comedies of yesteryear, the movie is good fun and shows that the independent comedy is far from dead.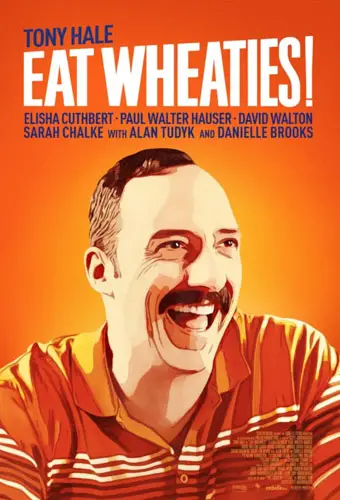 "…good fun and shows that the independent comedy is far from dead."