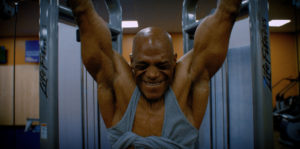 Directed by Andrew Menjivar, Driven: The Tony Pearson Story is a documentary about Tony Pearson. He is a resilient professional bodybuilder who won countless competitions, such as Mr. America. The movie showcases the inner and outer strengths of one of the most accomplished bodybuilders in the world while simultaneously commenting on the art and technique of the sport.
Driven: The Tony Pearson Story begins with the 63-year-old getting on stage for Mr. Universe. Few bodybuilders his age are still doing competitions, let alone rigorous diets and exercises, but Pearson is unlike any other bodybuilder. Despite the increased risk of injury, he's determined to show the world that he is here to stay, although his dedication mainly stems from enjoyment.
Pearson speaks candidly about his troubled youth, even taking viewers to childhood places filled with bad memories. But by confronting the past, it's possible to garner the strength to use that pain to fuel the drive to keep going. The subject doesn't let his past discourage him from achieving his dreams. It's always fulfilling when you put so much work into something that challenges you, both mentally and physically, and your work pays off in ways you couldn't have imagined.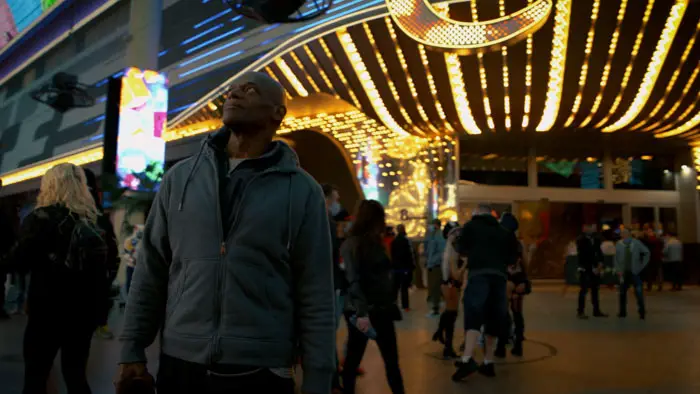 "…showcases the inner and outer strengths of one of the most accomplished bodybuilders in the world…"
At one point, a younger Pearson is trained by George Turner, known by many as a tough but effective bodybuilding coach. When you were lifting weights in his gym, pro bodybuilder Clif Koons said, "You couldn't drop a weight. You couldn't ting a weight." The atmosphere was tense, but Pearson and Koons appreciated that Turner pushed them to be better, and the way they (including the filmmakers) preserve his memory is affecting. Pearson then moved to California to pursue his dream of becoming a pro bodybuilder, which was difficult, to say the least. He then begins training at Muscle Beach, and his bodybuilding career launches from there.
While Pearson's story is at the center of Driven: The Tony Pearson Story, Menjivar and editors Caylen Greenberg and Sol Lopez regularly alternate between several pro bodybuilders and bodybuilding experts. They foreground major shifts in bodybuilding culture, such as the contribution from Joe Weider, who published a prominent bodybuilding magazine. Fascinatingly, the documentary also has a broader function in communicating the history and influence of bodybuilding.
Menjivar compiles a good amount of footage from interviews to illustrate the fundamentals and appeal of bodybuilding, especially for those who don't know much about it. While watching Pearson prepare for the upcoming competition, you recognize that bodybuilding is a skill in that the athletes must adhere to a high-protein diet and complete strenuous workouts to build muscle mass. But during competitions, judges don't judge solely on muscularity. They look at a contestant's stage presence and their posing technique. Whenever the titular subject is on stage, he radiates vigor, experience, and personality. In short, he's in his element when performing for audiences and judges. As an outsider to the world of bodybuilding, I left the movie with a greater appreciation for both Pearson and bodybuilding.
In documenting the life and career of Tony Pearson, Driven: The Tony Pearson Story comes together as a moving and winning story of perseverance. "I made a decision to stick around," Pearson says regarding competing at age 63. This is a testament to the fact that he is unequivocally driven.
Get more info and links to watch Driven: The Tony Pearson Story on the official website.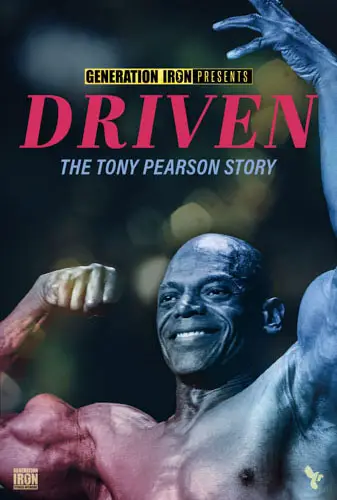 "…a moving and winning story..."