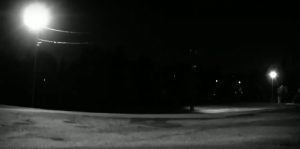 The end credits list the actors but no character descriptions, and there is no IMDb page, as such, I am uncertain who was who. However, in no particular order, Dreams Of Aberrance features Chelsea Thomas, Tracy Christoforou, Madeline Brooks, Erika McNeil, Haley Wheeler, Victoria Wheeler. Each one of them, brief though human appearances may be, is able to add to the hazy dream-like atmosphere of the film impressively. Given that there is no dialogue, it is all reliant on how they hold themselves and their physical mannerisms. They move in a way that is absolutely human, yet there are jerky motions or over the top expressions that add to the hallucinatory spell of the film.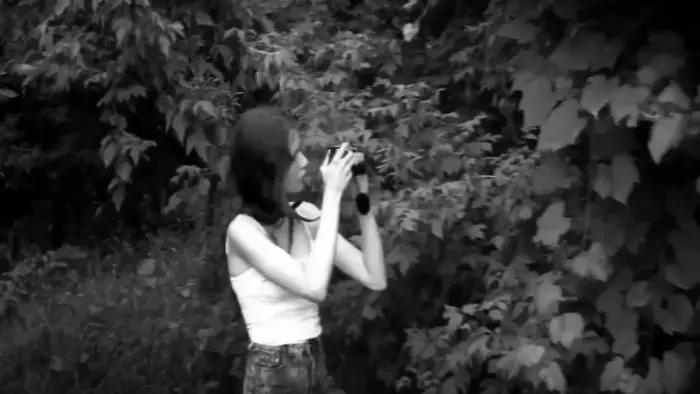 "… engaging up to a point. At roughly 70-minutes long, it feels repetitive."
Drake's film is engaging up to a point. At roughly 70-minutes long, it feels repetitive. As there is no central point of view, it is hard to fully grasp the exact nature of the dream(s) being had. Are they manifestations from this person's psyche? As dreams are deeply personal to each individual, without knowing who is experiencing this nightmare, it is hard to relate. The audience can project their own feelings onto Dreams Of Aberrance, but what scares me is different than what frightens you, which differs significantly from whatever haunts Drake. This means the movie only works on occasion, despite being very well put together.
The editing weaves in and out of its unique and odd imagery effectively. Drake's commitment to the surreal entrances the audience from start to finish, as did the equally unexpected score. It is exciting, strange, and it fits the film perfectly. On a fun side note, I am fairly sure I heard a theremin more than once, which is just cool.
Dreams Of Aberrance would be a brilliant short film, clocking in somewhere between 30 to 45 minutes. As it stands, it is a valiant effort that certain people will love to death. However, a more general audience will be quite lost. As for me, I appreciated it more than I necessarily liked it.
"…...explaining it in any way does not do the act of experiencing the film any justice."