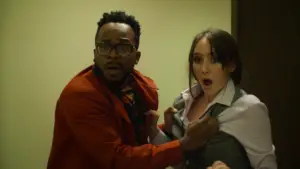 AUSTIN FILM FESTIVAL 2023 REVIEW! It's definitely not the typical work week at Good Lake Cruises, a luxury lake cruise line, especially when outgoing, eccentric CEO Bruce (Ed Begley Jr.) upends Susan (Patty Guggenheim), the competitive CEO in waiting and Good Lake Cruises' top-seller for eight years plans for her corporate control. Bruce's last-minute before-retirement new hire, Larry (Kiel Kennedy), a bizarre and odd out-of-nowhere choice, sends Susan into a tailspin, enlisting her coworker Patrick (Kenneth Mosley) in a cover-up scheme that sets in motion a chain of events and comedy based around a simple but deadly lie for not inviting Larry to Bruce's rooftop retirement party.
Don't Tell Larry is a well-crafted indie comedy caper that plays upon the most basic of office work life and connects to anyone who has ever worked in an office. Loaded with laughs, gasps, and cringes, directors Greg Porper and John Schimke spare nothing, building drama to the brink of getting caught along with unavoidable situations to hide the truth, including drinking urine and the ousting behaviors of a blind-sniffing Nana. Porper and Schimke also seamlessly direct Larry, who exists at the film's every corner and turns in his yellow Members Only jacket, donning a hat of what appears to be Bruce's beloved cat, Pumpkin—adding to the constant theme of the weirder, the better.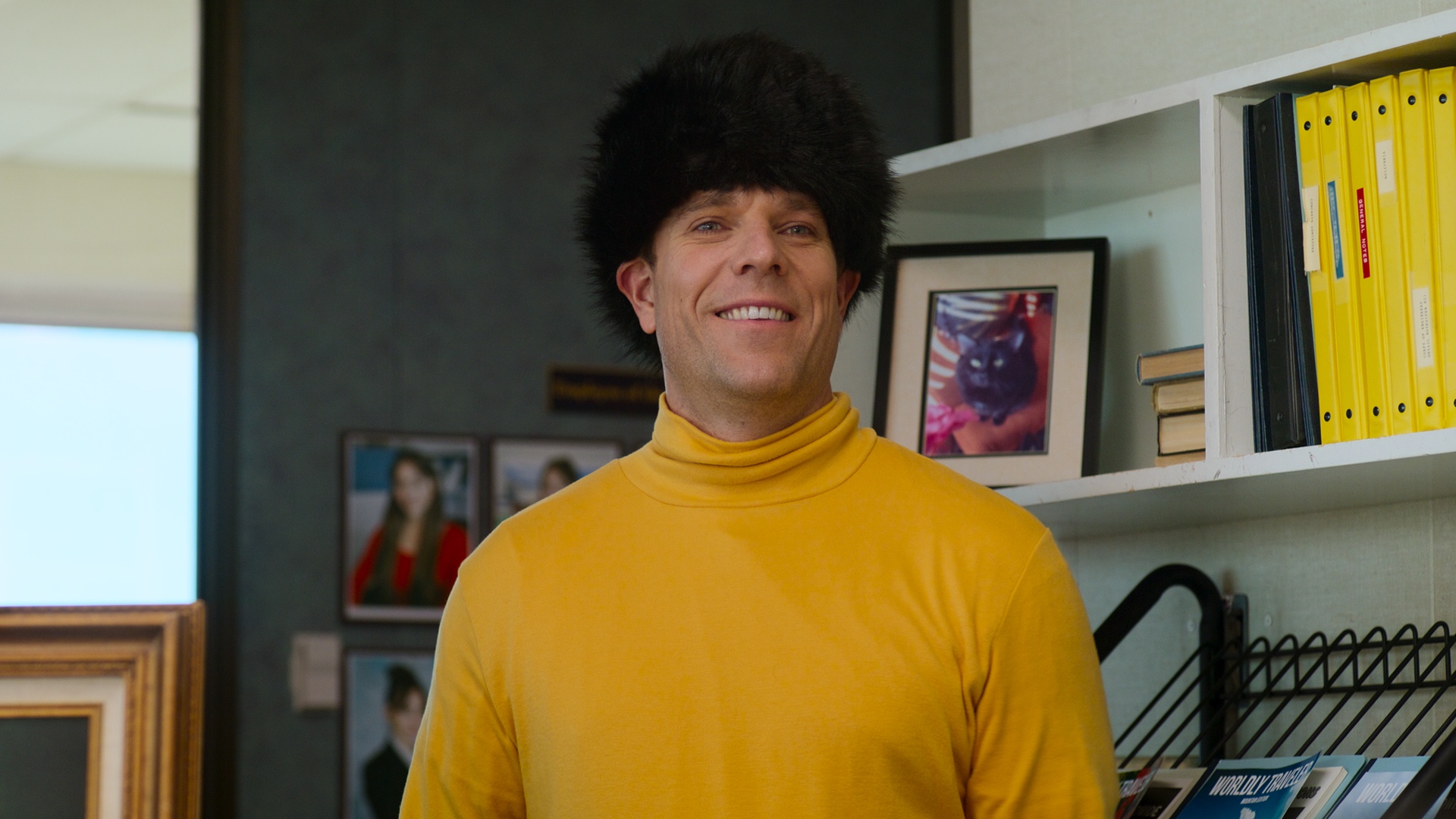 "…Susan, the competitive CEO in waiting…plans for her corporate control."
After Susan tells a white lie to her truth-obsessed new coworker Larry to secure her CEO promotion, she finds herself over her head and out of her league when tragedy strikes, and all signs point to Larry as responsible. Everything Susan does backfires, leading to a tense workweek culminating in an outrageous offsite meeting in the forest and a rescue, where the truth is finally unleashed in more ways than one.
As a dark comedy, Don't Tell Larry is a murder caper where the lead female character takes charge with an abundance of failures and possesses will without fail. It pairs unlikely duos while adding an odd and comical spark to what otherwise is the seemingly dull and typical cubical office, providing a new twist to the classic supply closet scene, coveted parking space obsession, and the overall competitive and rule-based workplace that makes us all want to be freelancers.
The timing and character engagement of the entire Don't Tell Larry cast make the film a blast of fresh-air comedy, much like the satirical Office Space and 9 to 5 office comedies of the past. Don't Tell Larry is a 2023 version of workplace shenanigans incorporating and embracing an LGBTQ-inspired and talented cast who do not miss a beat with funny quips such as "first-basing with the pee guy" and Patrick's obsession with a television show character Kitt Justice—it's a constant ride with attention-to-detail hysterics through the credits. Hilarious bizarreness ensues until the end, but is it really over?
Don't Tell Larry screened at the 2023 Austin Film Festival.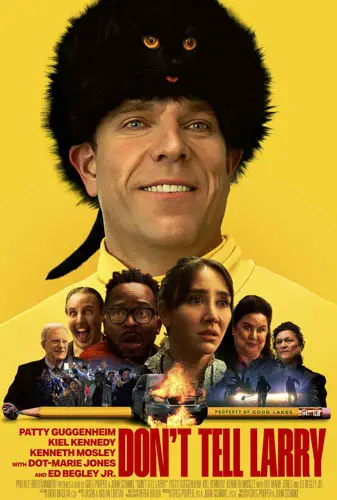 "…a blast of fresh-air comedy"