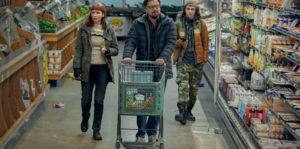 NEW TO NETFLIX! Does a mash-up of A Good Old-Fashioned Orgy and Dr. Strangelove sound like it should work? Because Don't Look Up, written and directed by Adam McKay, is exactly that, and, for the most part, it does work. Though it is not always smooth sailing, there is more here to like than not.
Astrophysicist Ph.D. candidate Kate Dibiaksy (Jennifer Lawrence) and Dr. Randall Mindy (Leonardo DiCaprio) are monitoring gases in space when they see something streaking across the stars. After confirming what they saw and calculating its trajectory, they and their colleagues discover that this comet is due to hit Earth in just over six months. Armed with this devastating news, the two talk up the chain all the way to the head of NASA Defense, Dr. Teddy Oglethorpe (Rob Morgan). In turn, he gets them in front of the leader of the free world, President Orlean (Meryl Streep)…
…who promptly dismisses their claims and science. However, Kate and Randall take the story to the news, where it promptly gets ignored, and Kate gets turned into a meme. But, eventually, President Orlean sees the hard data and names Randall her chief science advisor and, working alongside billionaire tech guru Peter (Mark Rylance), come up with a plan to divert the comet's course.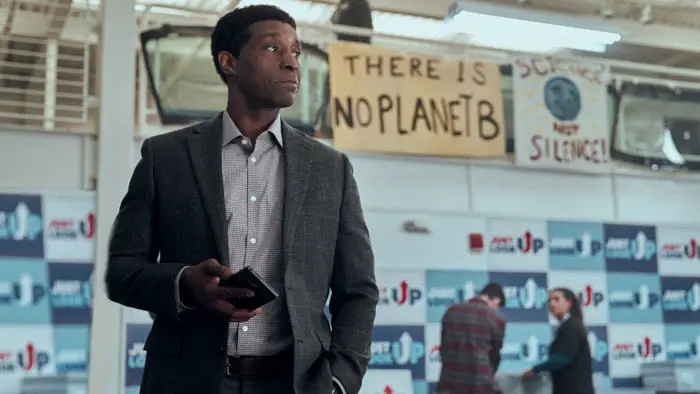 "…they and their colleagues discover that this comet is due to hit Earth in just over six months."
However… well, the last half of the nearly two and a half hour runtime is chockful of spoilers via twists and turns. So, that is all that'll be said, plot-wise. Yes, Don't Look Up is stuffed to the gills, which is its biggest weaknesses. See, everyone has a subplot, which means too much is going on. Kate's frustrated with her ex-boyfriend (Himesh Patel), who writes for a Buzzfeed-esque publication. Randall begins cheating on his wife, June (a wasted but welcomed Melanie Lynskey), with one of the TV personalities that allowed him to get news of the comet out there, Brie (Cate Blanchett). In turn, Brie is also infatuated with her co-anchor Jack (Tyler Perry). So yes, this means that even the supporting characters in subplots get a C storyline. See the problem yet?
Lynskey is an amazing actress, but she is regulated to a few brief scenes, and as such, her character feels thin. Not to mention that to get to the endpoint of June and Randall's relationship, there's an easy rewrite that would introduce an ongoing gag. Yes, it means getting rid of some killer lines from Blanchett, who is on fire throughout the film. But the gain, a more streamlined narrative, and the inclusion of a decent joke are worth it (being vague to avoid spoilers, sorry if this comes across as confusing).
Not to mention the introduction of Timothée Chamlamet's Yule is entirely awkward. Again, trying to avoid spoilers, but Kate is forced into silence about certain things via the government. She returns home and meets Yule due to her minor celebrity status. The thing is that the film never does anything with Kate's government scuffle. It's an odd detour that bloats the runtime severely.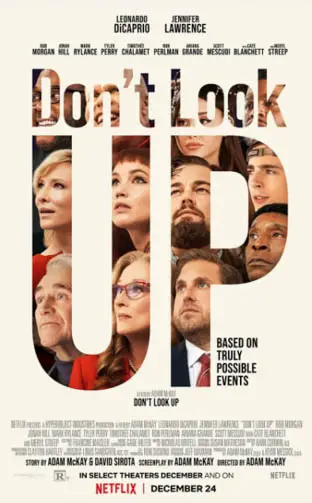 "…nothing, absolutely nothing, can prepare one for the ending."