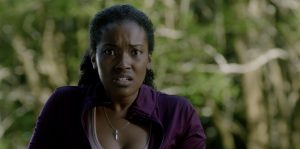 For the first 10 or 15 minutes, Don't Look Back appears to be moving towards an examination of the effects of guilt and how passively encountering crime might be construed as analogous to perpetrating the crime itself. The movie keeps this idea in mind, but it takes a thematic back seat once the film announces itself as a rudimentary slasher pic.
That it doesn't wholly dive into this concept is somewhat of a shame because a thorough exploration of the consequences of guilt would have been a refreshing and absorbing subject for a drama. Nevertheless, once we accept that the movie has committed to the slasher route and accept the film on those terms, Don't Look Back turns out to be a sensational little sleeper.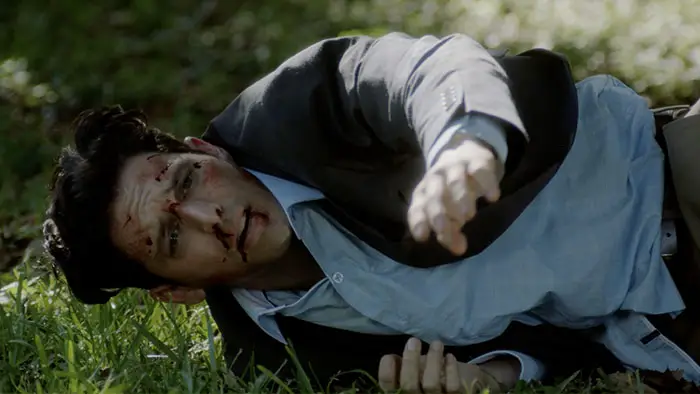 "…Reddick stages scenes with a brilliant eye for the frightening…"
Writer-director, Jeffrey Reddick, stages scenes with a brilliant eye for the frightening, utilizing the overused jump scare technique to maximum impact, creating moments that are genuinely shocking as opposed to tired and trite. While brutal, the instances of violence in the film often come out of nowhere and are always armed with almost feral ferocity.
Bell imbues Caitlin, an ideal horror movie heroine, with strength and resourcefulness, but not self-aggrandizing piety (she smokes!), which makes her substantially more relatable. Bell's supporting cast is equally strong, particularly Hart, as Josh, and Will Stout, as Lucas, the deceased's brother. Both make their dreamboat characters just appealing enough that you aren't quite sure which one Caitlin will end up with in the end.
With hands-off attitudes on the rise every day (the proof is on YouTube), Don't Look Back couldn't be more of the moment. While I would still welcome the prospect of a more dramatic psychoanalysis of the manifestations of guilt, this movie will fill the void in the meantime. Packed with believable acting, dynamic direction, and a nifty twist ending, Don't Look Back emerges as a superb thriller for the viral video generation.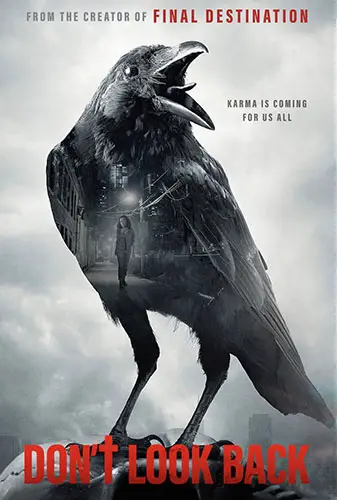 "…we must stay humble and not lose sight of our humanity in the face of danger."