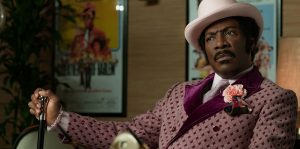 "Way down in the jungle deep, the bad-a*s lion stepped on a signified monkey's feet…"
Rudy Ray Moore may not be a household name, but after Dolemite is My Name, that's gonna change. And there's no better "comeback" vehicle for comedy legend, Eddie Murphy, than this hilarious bio-pic of the icon who helped shaped the Blaxploitation genre.
For those who don't know, Dolemite is the fictional, jive-talking, raunchy, pimp(ish) character created by (at the time) real-life failed entertainer, Rudy Ray Moore. Who, after hustling a demo album of his stand-up, reached a moderate amount of success on the nightclub circuit. But it wasn't until he was able to get Dolemite on the big screen, that Moore became a star of Black cinema.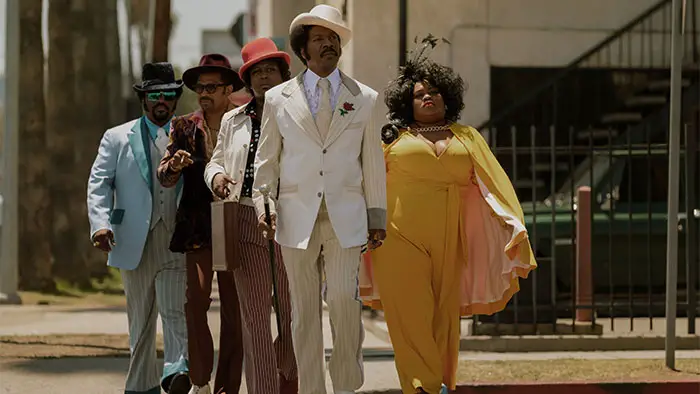 "Dolemite is my name, and fuckin up mutha-fuckas is my game!"
Eddie Murphy was at one time considered the "funniest man in America," and star of hit movies such as Beverly Hills Cop, Trading Places, Coming to America, 48 Hours, and a string of others. He eventually saw his career take a sharp decline in the late '90s and early 2000s. Eventually being typecast in "family-friendly" movies like Shrek and Dr. Doolittle. But after a string a Hollywood flops, his last major motion picture is the failed, Imagine That, back in 2009, Murphy took a much-needed sabbatical from film and comedy. Flash forward to 2019, he proves he still has the comedy chops and gives a hilarious, but sincere, performance of Rudy Ray Moore.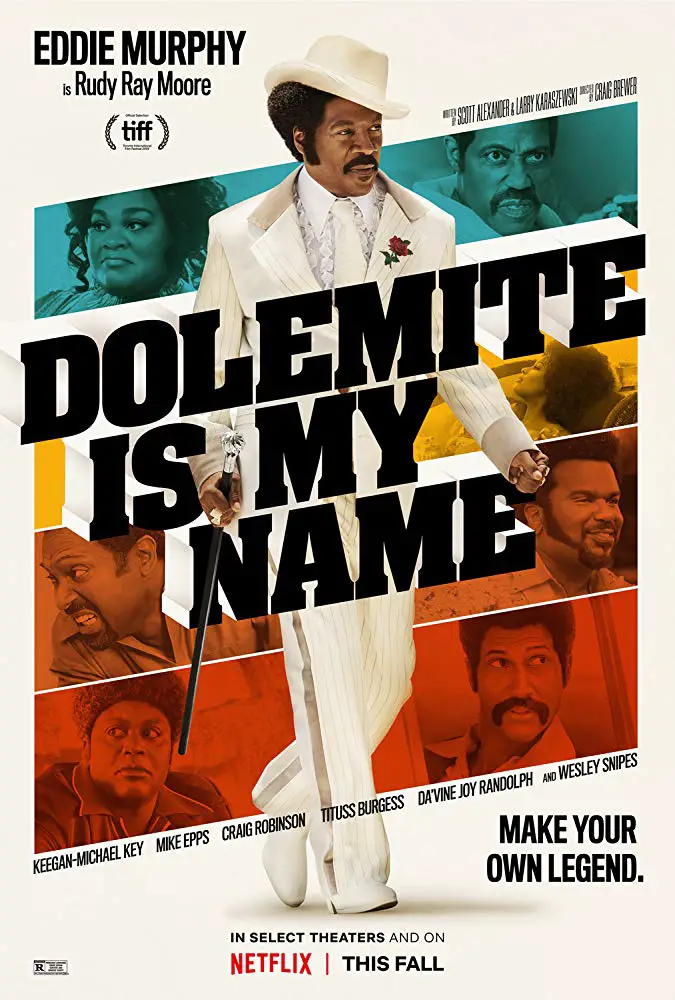 "…Eddie Murphy goes "all in" in a way I haven't seen since Bowfinger."