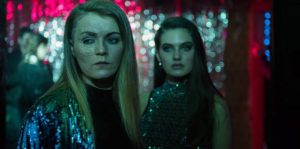 Sacha Polak's Dirty God focuses on Jade, a young mother from London who is recovering from an acid attack perpetrated by her child's father. Needless to say, this is heavy material. Something wonderful about the film is that the actress playing Jade, Vicky Knight is a burn victim herself. It lends a realism to the movie that makes it by turns heartbreaking and inspiring.
Jade is just leaving the hospital at the beginning of Dirty God. Her mother, Lisa (Katherine Kelly), has a room prepared for Jade and her daughter, Rae (Eliza Brady-Girard). Jade tries to return to the normalcy of everyday life prior to her accident, but it's a lot harder than she anticipated it to be. She goes out with her friend, Shami (Rebecca Stone), but it doesn't feel the same.
Jade's always feeling like people are looking at her, and sometimes, she is right. There are a lot of offhand comments made by strangers throughout the film. After a while, when Jade finds out that she will not be getting any more surgeries and that the way she looks is the "finished product," she starts looking into plastic surgery options. She finds a clinic in Morrocco that will do a procedure for $3400. She starts working at a customer service call center to save money.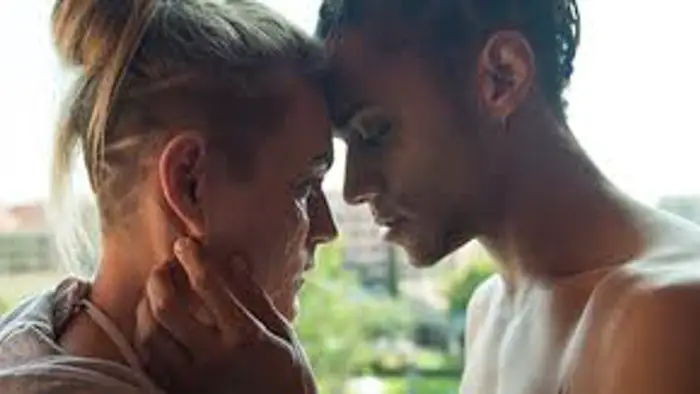 "…a young mother from London who is recovering from an acid attack…"
Things continuously fall apart for Jade throughout Dirty God. The title comes from a line Jade says to Shami's boyfriend, Naz (Bluey Robinson), for who she has a bit of a thing for. She says to him, "You and I don't have the same God. My God's a dirty God." Meaning that the master of the universe dealt her the short straw. It's easy to believe that sort of thing when you're down on your luck, and Jade is maybe the most down on her luck person in the world of the movie. We see her act out of desperation so many times, and due to the powerful script and direction by Susie Farrell and Polak, we feel Jade's shame right along with her.
The journey of Dirty God is fraught, but, thank whichever God, dirty or clean, there is a light at the end of the tunnel. If there wasn't, this film would be the saddest movie I've ever seen. However, Jade is tough, and she gets through all the adversity the world dishes out to those who don't fit into the prescribed beauty standards. She builds a better relationship with her mother and Rae, and she does her very damnedest to move forward. Of course, there are pitfalls.
I liked the film because it's very realistic. Jade has to hit absolute rock bottom before she starts to accept herself as she is now. Obviously, things are much more difficult for victims of acid attacks, but there is a metaphor in there for everyone, telling us that we are all capable of surviving the worst. That's a wonderful message for the times we are now living in, and it's one of many reasons why you should check out Dirty God.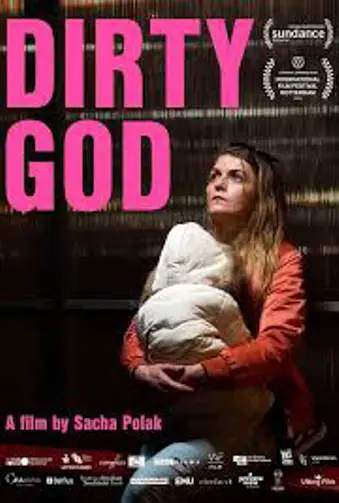 "…a metaphor...telling us that we are all capable of surviving the worst."