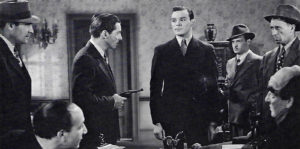 As a child, I've always known of the iconic Dick Tracy as this colorful cop with two-way wrist radios taking down over-the-top criminals like Flattop, Mumbles, and Breathless Mahoney. The character would reach his zenith with the 1990 Touchstone film Dick Tracy, starring Warren Beatty, Madonna, Dustin Hoffman, and Al Pacino, and music by… Stephen Sondheim. So the challenge presented to me was to review the original 1937 serial, Dick Tracy — all fifteen chapters for a total of 270 minutes based on the original character created by funny papers cartoonist Chester Gould. Whew, that was a long one.
Ralph Byrd is Dick Tracy, an intrepid FBI agent going after the criminal mastermind known to the world as the Spider, AKA the Lame One, because of his distinct walk due to a disability (one leg is longer than the other). The Spider is the head of the Spider Ring, which is hellbent on wreaking havoc across the country. He used a flying wing airplane equipped with a sound weapon to destroy the Bay Bridge in San Francisco and hijacked a dirigible before crashing it.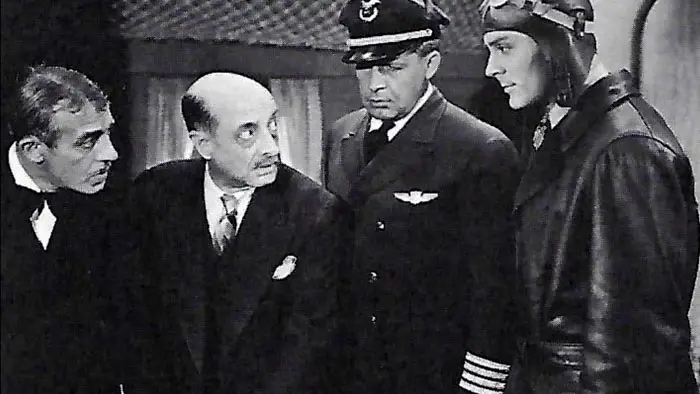 "…an intrepid FBI agent going after the criminal mastermind known to the world as the Spider…"
There's a science-fiction element to the story as well. The Spider's henchman, Dr. Moloch (John Picorri), managed to kidnap Dick's brother, Gordon (Carlton Young), and turn him evil thanks to a brain operation. Of course, Dick can't go to the rescue of his brother alone, so he's aided by his girlfriend, Gwen Andrews (Kay Hughes), and partner, Mike McGurk (Smiley Burnette).
As mentioned, Dick Tracy is a fifteen-chapter serial running about fifteen to twenty minutes per episode. Like a good serial, the overall series is about the action, as each chapter had the Spider enact a nefarious plan. Tracy is sent to investigate and ultimately finds himself in life-threatening danger, ending with a harrowing cliffhanger that not even the great Dick Tracy could survive.
On the positive side, this serial was considered one of the great action series in the early age of film with air-to-air combat, high-speed motor-boat chases, fist-fights, and shootouts. In addition, the series used a combination of actual plane and boat stunt footage mixed in with sound stage close-up action. All this was revolutionary in 1937 and is incredibly dated nowadays.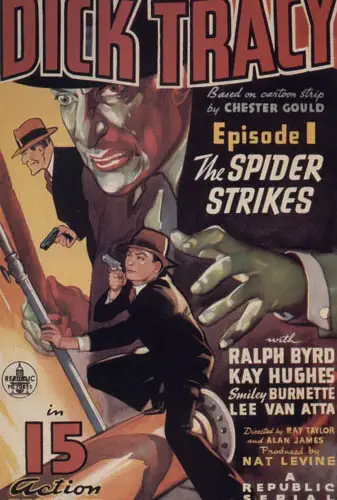 "…If anything, I appreciate the concept of the cliffhanger..."