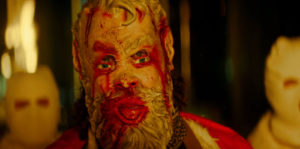 Much like many filmgoers since the 1980s, I have been a fan of Bruce Willis' work. So it was saddening to learn that he is suffering from a condition called aphasia, which affects the speech and language centers of his brain. He is retiring from acting but still has a few films left in the can, and writer/director Edward Drake's Detective Knight: Rogue, co-written by Corey Large, is one of those final movies.
Detective Knight: Rogue, the first of a planned trilogy, reminds me a bit of an indie version of Point Break. The story centers on an ex-star quarterback named Casey Rhodes (Beau Mirchoff), who leads a group of close-knit friends on some heists, much like Keanu Reeves' Johnny Utah character. Bruce Willis stars as veteran Detective James Knight, who happens upon Rhodes and his mask-wearing team of bandits in an action-packed opening scene shootout.
The shootout leaves Knight's partner Fitzgerald (Lochlyn Munro) critically wounded, so of course, the detective will not rest until he finds out who did this. If you're looking for originality, you probably won't find it here, but a movie doesn't need to be different to be entertaining. I miss the old action flicks of the 1980s and 90s, and although far from perfect, Drake and Large take me back to that fun place. The director even reuses the holiday theme of having it take place during Halloween. Cue the debate as to whether it's a Halloween movie (it is not).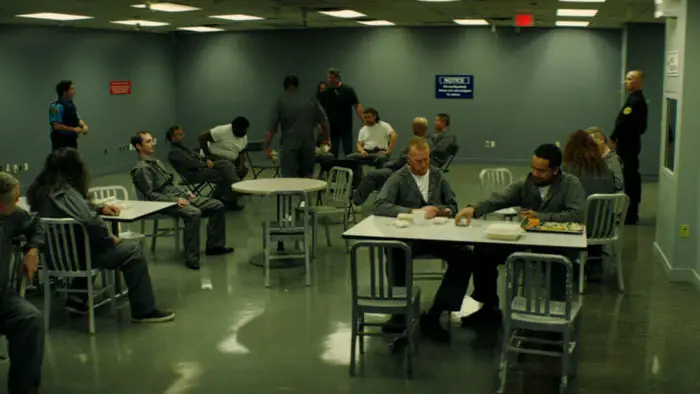 "…an ex-star quarterback…leads a group of close-knit friends on some heists…"
I enjoyed Edward Drake and Corey Large's Easter egg references throughout Detective Knight: Rogue to Willis' past, such as one character calling Knight "cowboy." Of course, this is the exact phrase the infamous Die Hard villain Hans Gruber would use to describe John McClane. A different line makes mention of "moonlighting." They obviously love the actor just like the audience does, so little touches like that add to the fun factor throughout.
There have been some dire reports about the state of Bruce Willis and his mental awareness. There was one in the LA Times saying that a different filmmaker had to condense twenty-five pages of dialogue for the actor down to one since his condition was so bad. So, needless to say, I was quite curious and nervous about how his performance would be here. Given the circumstances, I think that Willis freaking nails it. His performance reminded me of Kobe Bryant's final game when he gutted it out for sixty hard-earned points. We all knew coming into it that he wasn't the performer that he once was, yet he delivered one final time. Willis clearly isn't at his peak here, but you can tell that he is giving it his all.
At the end of Detective Knight: Rogue, the script and Willis offer up a rim-rattling-like dunk of a treat for fans, with the seasoned actor perfectly delivering yet another delicious line of dialogue: "trick or treat, mother-f*cker!" I double-dog dare you to try not to say that infectious line next Halloween!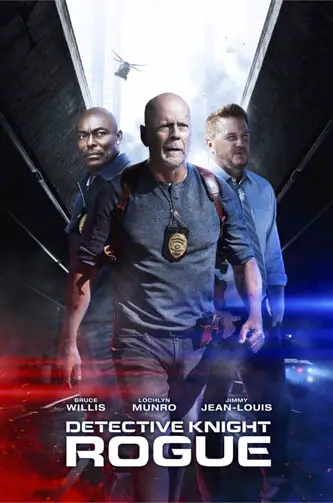 "…Willis clearly isn't at his peak here, but you can tell that he's giving it his all."