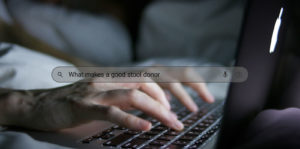 LIMITED VOD WINDOW! Some films have the power to scare the sh*t out of you. Writer/Director Saffron Cassaday's documentary Designer $hit scares it back into you! Saffron takes viewers inside what might be the 21st century's "biggest medical breakthrough."
Having suffered from ulcerative colitis for years, spending thousands of dollars on medications that offer little relief, and desperate for a cure, Saffron Cassaday turns to an experimental treatment known as Fecal Microbiota Transplant (FMT). Ulcerative Colitis is an extremely painful, inflammatory bowel disease. The film follows Saffron as she speaks with doctors about the importance of the "microbiome," which is the environment of microorganisms in your gut. FMT is a treatment whose goal is to repair and restore the microbiome. How does FMT achieve this? Well, by putting a healthy person's poop inside of you. Yep! You throw some poop in a blender with saline solution, put the "gravy" in an enema, and stick it in your keister. The idea is that the healthy poop filled with healthy bacteria will heal the bowels of someone suffering from autoimmune diseases. Having heard anecdotal testimony from people who saw life-changing results, Saffron goes all in on FMT and employs the help of her super-fit boyfriend (Al Mukadam) to be her fecal donor.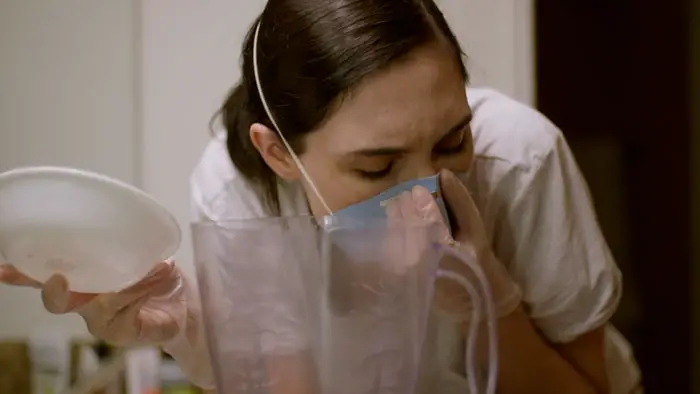 "Saffron turns to…Fecal Microbiota Transplant…and employs the help of her super-fit boyfriend to be her fecal donor."
This film deals with serious sh*t in a captivating way. As you can see with the title, Saffron has a great sense of humor regarding her illness, and as you watch the film, it's evident she has an even greater awareness of how to draw a viewer into her story and the story of so many others. The b-roll sequences showing Saffron's daily struggles were well thought out, blending both humor and drama. The animation and graphics helped both inform and keep the tone playful. One flaw with the film was the scenes between Saffron and her boyfriend, Al. Some scenes just felt a little too staged. He came across as a little overly eager to be involved with being a fecal donor. His dialogue with Saffron throughout the film felt too aware of the cameras, meaning he seemed to ham it up a bit for the film, which, to me, undermined the severity of Saffron's unending pain, despite the overall tone being more upbeat.
Much like a healthy GI tract, the film had a healthy flow and effectively kept the audience fearing for Saffron, hoping FMT would be a success, and stressing that it wouldn't lead to any unexpected harm done to her. I also appreciated that there were various standpoints from medical professionals on the efficacy of FMT. Still, no one on either side made Saffron seem like a crazy person for wanting to research and try it safely herself. The sign of a great documentary is to walk away thinking, "Do people know about this?! People should know about this!" and Designer $hit will absolutely get you talking and googling once the credits roll.
A recurring joke these days is how everyone is allergic to everything. Everyone has a gluten allergy or a nut allergy, or to words … and yet our parents tell us they drank water out of a hose and ate white bread sandwiches stuffed with cigarettes and didn't get so much as a hive. Coming out of the Covid pandemic, you risk being censored for even mentioning what might be considered alternative or fringe medicine. This film was a very fair argument for "doing your own research" while also not advocating for abandoning your doctor or your medication. The filmmakers responsibly tackle the idea that medicine isn't a one-size-fits-all science. Designer $hit is a film that embodies what many people seek after coming out of COVID-19, a healthy conversation.
Designer $hit can be screened on its official website starting September 21.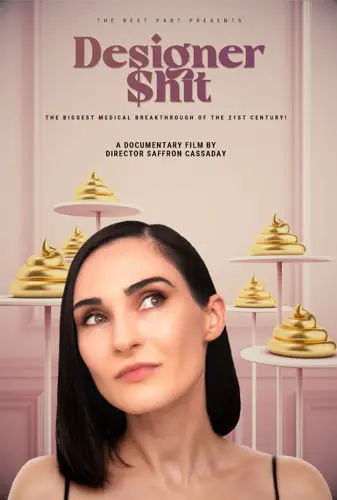 "…A recurring joke these days is how everyone is allergic to everything."