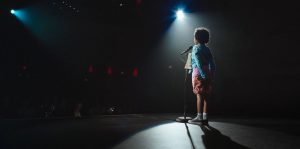 LOS ANGELES ASIAN PACIFIC FESTIVAL 2021 REVIEW! Definition Please tells the story of overcoming obstacles and dealing with terrifying life choices. Monica (writer/director Sujata Day) is a former Scribbs Spelling Bee champion who shocked the world and made national news. Years later, she is forced to make nice with her brother, Sonny (Ritesh Rajan), as the two must take care of their ill mother. What once seemed menial and unimportant to the siblings will soon be understood as integral to their world. But, will these revelations come too late, or will they be able to reconcile in time?
Rajan's performance is one of the best I've seen in a long time. He's compelling, emotionally charged, and incredibly relatable. He possesses a vigor that parallels some of Hollywood's best thespians. There are times when the story is emotionally driven, and Rajan is in the driver's seat for the duration. I welled up with tears as I watched many of his more important scenes as his powerful acting transcended the room. He's truly captivating, and I fully expect to see Rajan in major Hollywood productions in the future.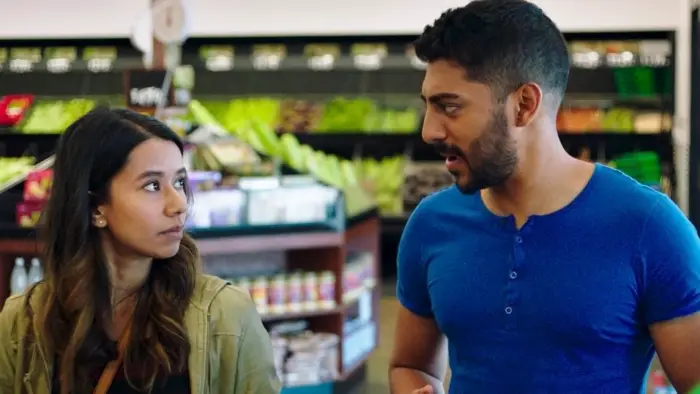 "…[Monica] is forced to make nice with her brother…as the two must take care of their ill mother."
Intelligence lies firmly at the essence of Definition Please. It follows a young woman who, years ago, won the spelling bee, and she's only managed to expand her vocabulary since. There is a fine line between being truly intelligent and pretentious, and Day ably walks that line like a tightrope, always managing to come down on the right side of things. The constant invigorating nature of the often academic script is attractive and provides depth that is welcome with open arms. Not only does the drama aim to entertain, but it also hopes to educate. Due to smart writing, it does just that.
While the acting is wonderful, the plot is well structured, and the dialogue clever, the movie is boring for long stretches of time. It's hard to explain, but as the narrative progressed and I became invested in Monica and Sonny's story, I began to lose interest from time to time. It all comes from the pacing, as things sometimes feel to be moving incredibly slowly. There are moments when the production reminds me of an older title in which the scenes last much longer than what one might see nowadays. However, even with the constant dialogue throughout, it still feels like not much was happening or that these scenes were moving the characters or plot forward.
There are a handful of dull moments in Definition Please, but as frustrating as they can be, they don't drown out the brilliance of Rajan and the compelling script. I was pulled in early due both to the emotional content and the relevance to the real world. I was captivated by Rajan's performance and feel he is the shining light, the film's secret weapon. With this being the feature-length writing and directorial debut of Day, there is a lot for her to be proud of. Conciseness would go a long way, but other than that, I believe that she has found her calling.
Definition Please screened at the 2021 Los Angeles Asian Pacific Film Festival.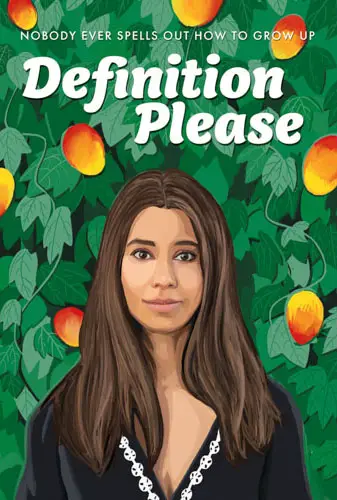 "…[Rajan] is the shining light, the film's secret weapon."