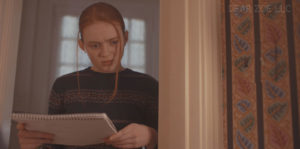 NEWPORT BEACH FILM FESTIVAL 2022 REVIEW! Directed by Gren Wells and based on the novel of the same name by Philip Beard, Dear Zoe is a dramatic film with a great deal of juxtaposition that Tess (Sadie Sink of Stranger Things) must face as she grieves the loss of her little sister Zoe. Screenwriters Marc Lhormer and Melissa Martin have crafted a story that reflects the times we live in, providing many micro and macro situations. This is especially true for a teenager who has to become an adult — no more giggly school bus moments as school becomes more of a job than inspiration.
Zoe died on 9/11 while being under Tess' watch, or so it appears to be. In addition, to that tragedy and a much more significant day of grief, Tess has to deal with a second father, David (Justin Barth). Her stepdad is more successful than her real dad, while her mother, Elly (Jessica Capshaw), is slowly checking out of life. Finally, Zoe lands at the front steps of Nick (Theo Rossi), her father, who is from the other side of the tracks. Moving in with him means leaving behind another young sister, Emily (Vivien Lyra Blair), who is also grieving. 
While Nick can't hold a job and survives on under-the-table scenarios, he motivates her to get a summer job with the help of the boy next door, Jimmy (Kweku Collins). Jimmy is an "undesirable," but he offers the support Tess needs or perhaps provides a platform for the strength she needs to take control of her life and move on. The relationship between Tess and Jimmy is a highlight — clever and funny, but not without drama. Real life is happening in front of Tess, who transforms into a responsible young adult with growing love and respect from all around her, including a co-worker who calls her "princess."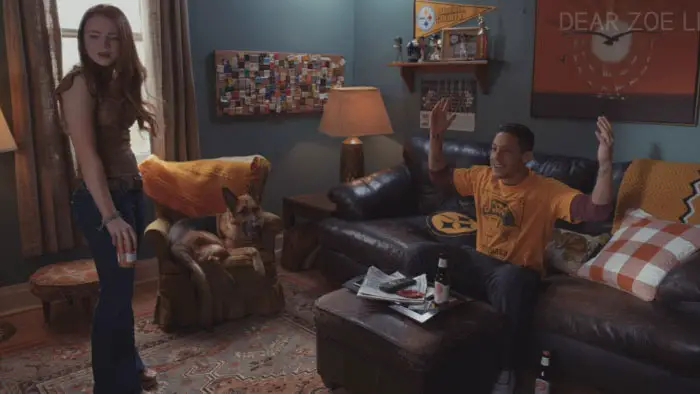 "Zoe died on 9/11 while being under Tess' watch…"
Dear Zoe is carried by Sadie Sink, who does a great job as the narrator. She makes her character's transformation feel earned and not just a plot point. The actors around her all do equally well. Rossi is especially great, as he and Sink she great chemistry.
Good dialogue, direction, and action add to the film being a worthwhile watch. Wells has the uncanny ability to blend many contrasting existences and create a flow that works for a movie that is essentially a letter to a beloved sibling whose young death is hard to swallow. It is compelling and dramatic without being too heavy-handed. Though given the subject matter, some scenes are quite on the nose.
While it can be seen as a coming-of-age film, Dear Zoe is more of a story about healing and acceptance for a young adult who finds guidance within to move forward, which inspires the people around her because they share so many unbreakable bonds.
Dear Zoe screened at the 2022 Newport Beach Film Festival.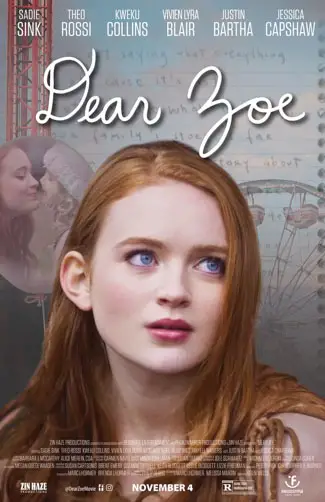 "…carried by Sadie Sink..."