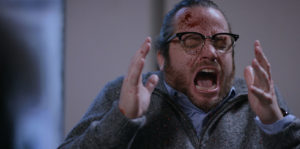 DeadHead, written and directed by Virginia Hendry Powers, from a story by her and Christy Rubenstein, is a comedy-horror short film. It follows Wendy (T'Keyah Crystal Keymáh), a middle-aged African-American lady who loves gardening. One day, while out in the garden, Wendy pricks her finger and begins to feel strange.
At work, her condescending boss John (Taylor Marr), lets her go because the company, which Wendy helped his deceased dad build, is "going in a different direction." She's giving until the end of the week to finish things up and train her replacement. Going home for the day, Wendy discovers that Ben (Bennie Arthur), her landscaper, has trampled her flowers, cut the shrubs to basically nothing, and disregards what Wendy says she wants. Each instance of stress and frustration makes Wendy's heart beat faster and faster until something unthinkable occurs.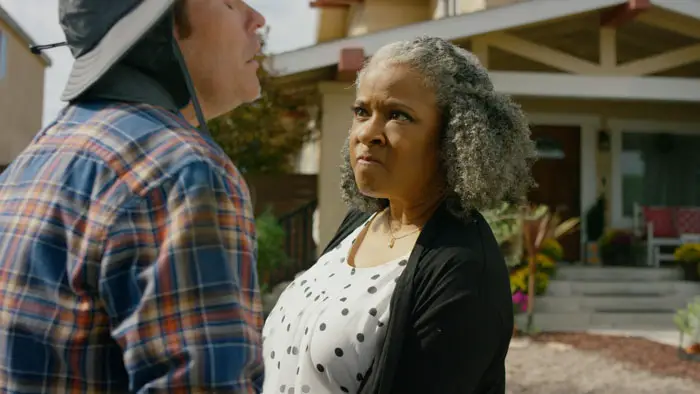 "…out in the garden, Wendy pricks her finger and begins to feel strange."
DeadHead is slightly over 14 minutes long and effectively sets up Wendy's life in the first few. The humor comes from how outraged the lead's friend and co-worker is on her behalf, while Wendy tries to be accommodating no matter how she's actually feeling. The catharsis comes from whatever is making her pulse pound and blood boil, in a more literal sense than one might think.
Keymáh is fun as the put-upon main character, balancing kindness with horror well. Marr is absolutely hilarious as the punchable boss. The editing is quick, allowing for the fast pace of changes hitting Wendy to be visualized in the rhythm of the picture.
DeadHead is a fun and intense short with something to say. It is well-acted and moves along nicely. Plus, the score is zippy and creepy at the same time.
For more information, visit the official DeadHead site.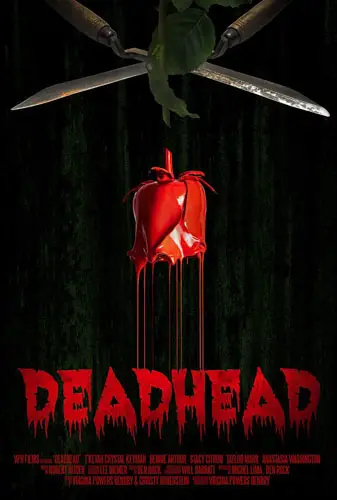 "…well-acted and moves along nicely."