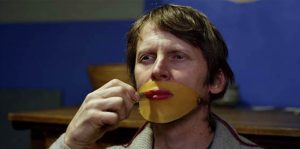 SLAMDANCE FILM FESTIVAL 2021 REVIEW! After America is writer-director Jake Yuzna's exploration of what would happen if there was an apocalypse and nobody noticed.
The film is a dramatized semi-documentary look at the lives of a disparate group of people, all from Minneapolis. They include corrections officers, a Somali poet, a bullwhip expert who dabbles in S&M, and a deaf queer male model. They each have unusual circumstances that trigger radical changes in their lives. 
This series of events is kicked off with Theresa (Theresa McConnon), a corrections officer, having a breakdown during an exercise role-playing a prisoner refusing to leave her cell. She goes home, clears her house of all belongings, and burns them in the backyard. This action leaves her husband, Daniel (Daniel Nies), upset and bewildered. By the time he gets home to see the carnage, she's gone and winds up breaking into an abandoned mall and living there. Theresa is not a person who can leave without making a statement.
More than once in After America, she destroys mundane items on her way out of a situation. This, we assume, is a critique of her experience. It's more effective than a one-star yelp review. It is perhaps meant to signal some general disgust with modern life's constraints and accouterments but comes across as pointlessly petulant. Theresa fails to acknowledge, or perhaps is unaware, that the common element in all her failed endeavors is her.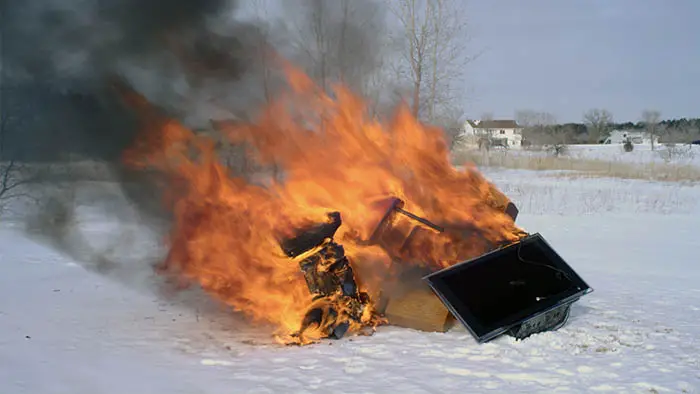 "[Theresa] goes home, clears her house of all belongings, and burns them in the backyard."
Ahmed (Ahmed Yusuf) gathers with other expatriate Somalis to workshop theater and poetry ideas and discuss their culture and politics. His experience is that of a displaced person attempting to understand where he came from and where he landed.
Eric (Dan Fox) is a gay, deaf model who doesn't mind working in fetish scenes. His sequences are raw and honest but may take an audience by surprise with their unflinching sexuality presented without preamble or context. His life might seem unusual to many people but isn't so odd these days. In fact, he's doing well. Of all the characters, Eric seems the happiest and most well balanced.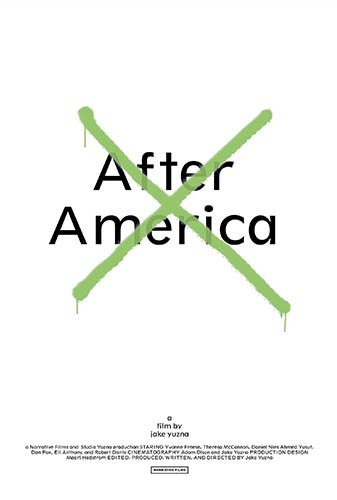 "…the prior model of America in our heads is a TV sitcom pitch..."