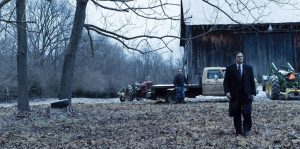 I've loved Mark Ruffalo ever since his breakout role in Kenneth Lonergan's brilliant You Can Count on Me. Here, he provides a decent anchor with his sheer gravitas and magnetism, yet I couldn't help thinking he's not being given enough room to breathe, to truly flex his acting chops. We see Robert hard at work, walking the streets, deep in thought, feeling deeply for the victims, the circles darkening under his eyes as the years pass – but all that purported depth is really just skin-deep. Bill Pullman shows up briefly, spicing up the proceedings in an off-kilter performance that jars, but in a good way (if there's such a thing). Tim Robbins provides an inspirational speech about the demonization of attorneys (hah!) in a hockey and miscalculated moment. Bill Camp is almost unrecognizable underneath bushy eyebrows, sporting a thick accent.
Most legalities in this "legal thriller" take place behind the scenes, making for a languid drama that feels way longer than its 126-minute running time. The steel-blue color palette grows monotonous quickly.  Save for some memorable moments involving cows – a POV of a rabid cow; a 190-cow graveyard – the film serves up age-old themes with a heavy hand: revisiting one's past, righting a wrong, and the division of classes ("F**k you, hick," an enraged Phil spits in Robert's face.)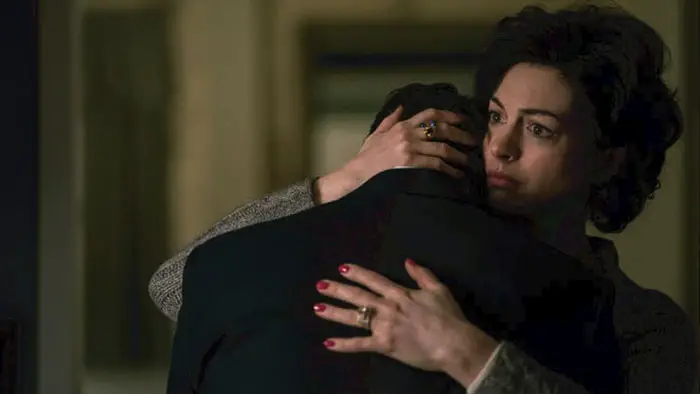 "…he provides a decent anchor with his sheer gravitas and magnetism…"
Scenes involving Anne Hathaway in particular land with a painful thud. In an attempt to flesh out the "adoring, supporting wife" role, Haynes shoots himself in the foot, bringing much attention to an underdeveloped character, who, despite all the pseudo-feminist speeches, amounts to, yes, the "adoring, supporting wife." "Don't talk to me like I'm the wife," she even states pointedly. In a film primarily filled with men, it becomes a glaring blemish. Adding salt to the wound, Hathaway's acting rings false every step of the way. It's a rare case of the actress delivering a shrieky, sappy performance—one that, like the film, spells everything out. Oh, and the terrible wigs don't help.
A similar thing happens with the film's black cast. There's one sort-of major black character – attorney James Ross, played by William Jackson Harper – who speaks profoundly in one scene. The rest of the cast is comprised of primarily white men. A scene portrays wealthy attorneys being served by black people at a reception. Again, if Haynes is making a point here, it gets lost, and he ends up emphasizing the film's own deficiencies.
I admire the filmmaker's more ambitious, outside-the-box features, like his ode to Bob Dylan I'm Not There, in which a variety of actors, male and female, played the singer during different stages of his life, or the colorful rock biopic Velvet Goldmine. He's produced some incredible films, like Meek's Cutoff and Certain Women. Now, perhaps he himself can venture into some darker cinematic waters and see what he can discover in the deep murk. I'd much rather be wowed by a flawed-but-ambitious project than be lulled to sleep again by a glossy award magnet.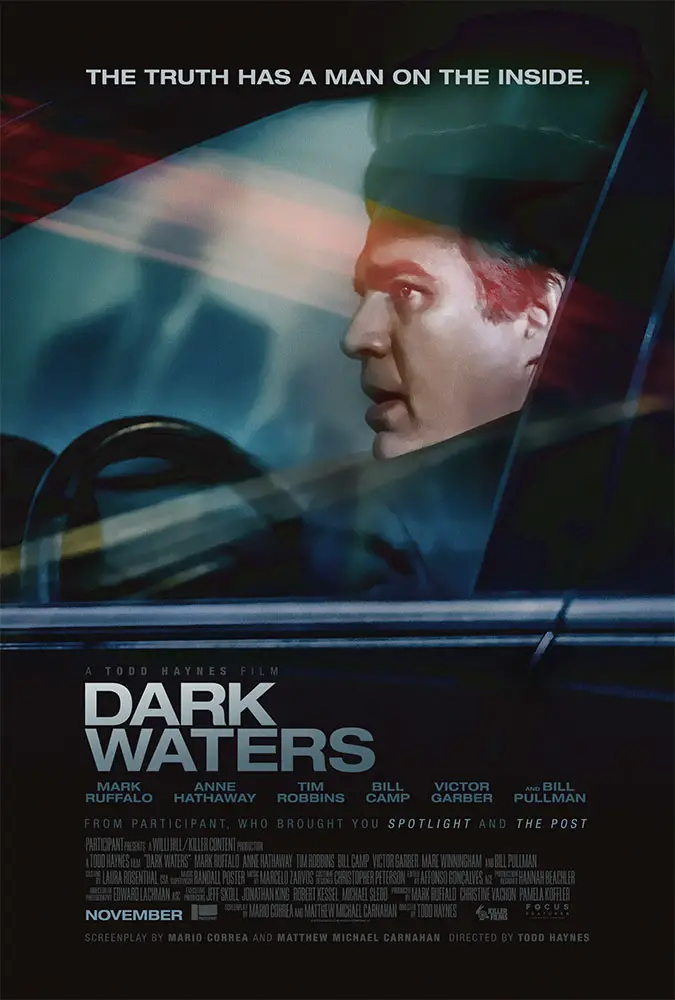 "…memorable moments involving cows – a POV of a rabid cow; 190 cow graveyards..."