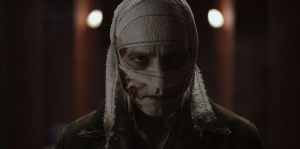 Dark Stories is a French horror anthology by Guillaume Lubrano and Francois Descraques, put together from their web series. Being a disciple of classic Jean Rollin and a big fan of Alexander Aja and Pascal Laugher, I had high hopes for something a little avant-garde that I would find to be tres magnifique. Instead, I got a face full of merde (crap), and it just kept coming. However, I soon realized this was actually some pretty good merde, that despite the dumb story segments, the scary parts were monstro terrifying. The film knows how to scare you, even if it doesn't seem to know much else. It's an idiot savant of horror.
There are six stories presented, the first being the wraparound. It begins with mad scientists draining all the blood out of a street person and pumping it into a ventriloquist doll. This dummy is a deliberate reference to the classic anthology horror movie Dead of Night from 1946, one of the first killer dolls in cinematic history. It is boxed up and sent to a single mother, Christine (Kristanna Loken), caring for her young son, who's under the weather. The blood-filled puppet comes alive once the mother opens the box and ties her up, screaming for more blood. When Christine sees how excited the doll is about running upstairs and bleeding her son to death, she distracts it by telling the killer doll several scary stories.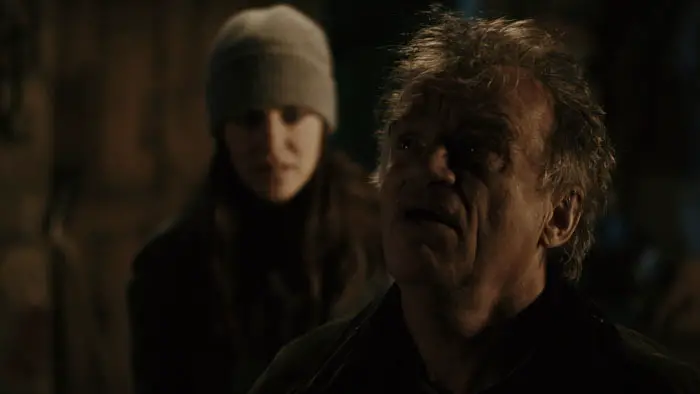 "…distracts it by telling the killer doll several scary stories."
If that doesn't sound very impressive, that is because it isn't. It is a dumb story, and most of the writing for the other segments is just as bad, with inane dialogue, thin characterizations, and no twists, just long curves that many will see coming a mile away. It doesn't help that the first narrative, set in a museum where ghouls jump out of paintings and grab people, has a godawful "comic relief" security guard (Julien Pestel) that makes the whole endeavor seem indigestible.
I have heard that peyote tastes like s**t and may make you vomit before the hallucinations kick in. And just like that drug, something amazing happens in Dark Stories once we get to see the ghouls from the paintings. They are fantastic, a combination of old and new animation, that look really creepy. Despite the brain-dead plotting, the scary scenes are among the best I have ever seen in horror.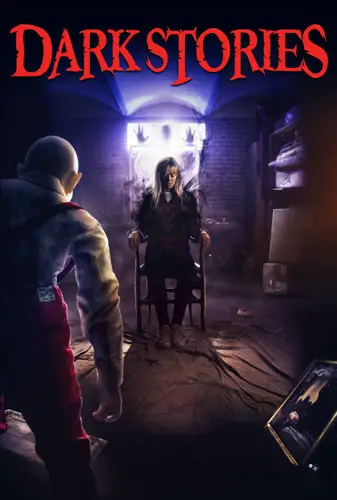 "…similar to the adult movies shown in theaters during the 70s, with stories that were unbelievably awful but had great bits throughout..."