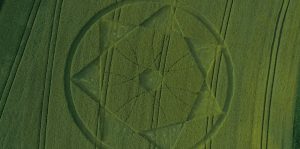 Crop Circle Realities investigates the international phenomenon and mystery of crop circles —those massive patterns appearing in fields all over the world, from England to Brazil. Experts Gary King, Stephen Bassett, and Jaime Maussan weigh-in on these extraordinary circles, seeking to explain the unexplainable. Focusing on crop circles within the English countryside, director Darcy Weir delivers an informative look at these potential signs from beyond the stars.
The film is a fusion of older home videos of crop circles and gorgeous drone footage of modern circles. It launches into information quickly, and like many scientific documentaries, the movie follows its team of experts through all the possible explanations to these colossal works of art. Committed to debunking hoaxers and providing eye witness statements, Crop Circle Realities creates an aura of mystery in every circle on display.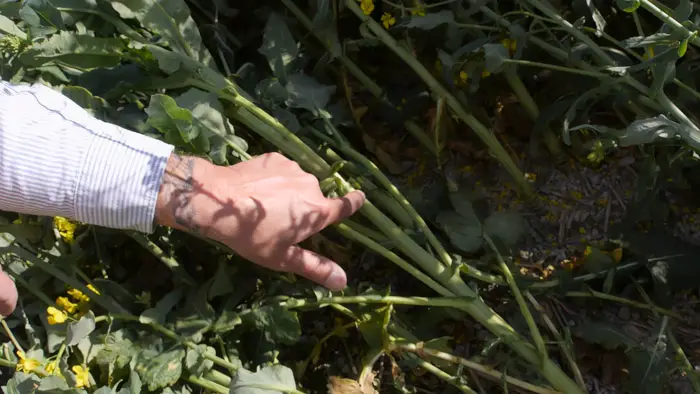 "…investigates the international phenomenon and mystery of crop circles…"
From beginning to end, the film is incredibly informative. It presents the mysteries of crop circles in a format that breaks away from certain stereotypes associated with productions covering similar topics. What is most impressive throughout is Weir's ability to capture the magnitude of these massive patterns sprawled across fields. No matter what amount of skepticism you bring into this movie, the circles themselves are remarkable and instantly capture your curiosity. In a production revolving around crop circles, it does an excellent job at conveying their essence.
Watching Crop Circle Realities, I felt inescapably conflicted. The subject is fascinating and the air of mystery is enticing. However, it feels less like a documentary and more of a series of college-level discussions on crop circles, complete with slide shows and videos for examples. I realize documentaries by design incorporate talking heads and interviews, but the majority of the film is lecturing about the possibility of interplanetary communication. I felt like there would be a quiz at the end. Faulting a documentary for attempting to be too academic seems hypocritical. But when the primary goal is persuasion, I should at least see some attempts to get me to join one side or the other.
I will completely admit there is an audience for Crop Circle Realities. If you find yourself wishing to be more informed on the subject, the movie will give you a million talking points. However, the lecture format became inconsistent. Imagine being in school and having someone just talking at you for an hour over some drone footage. Even when the subject is fascinating and the visuals on display are marvelous, it's tough to keep up with the information and even harder to be persuaded. The documentary has a captivating subject but does more to inform its audience than engage with them.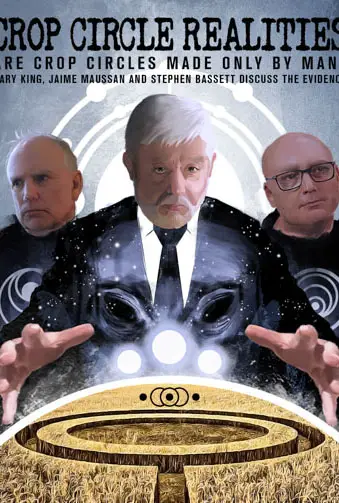 "…incredibly informative."