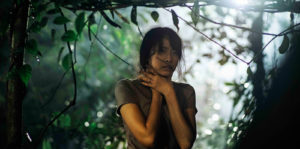 Co-written and directed by Surapong Ploensang, Cracked follows Ruja (Chayanit Chansangavej) and her daughter, Rachel (Nutthatcha Padovan), returning to Thailand after Ruja's artist dad passes away. The estate includes two striking yet creepy paintings with a dark history all their own. Since the art is worth a lot of money, Ruja hires a restoration expert, Tim (Nichkhun), to repair them so she can make top dollar.
However, it is not long before Rachel wanders through the woods, seemingly missing. Nightmares and hallucinations beleaguer Ruja. Are the paintings causing all this misery, or are the reasons Ruja has been gone from home so long resurfacing now that she's back? Either way, it'll take a miracle for everyone to survive.
The script by Ploensang, Ornusa Donsawai, Pun Homchuen, and Eakasit Thairaat jumps back and forth between the eerie phenomena of the modern day and the tragic story of the past. In this way, Cracked is a thoughtful character study centering on Ruja's life then and now and her desperation to do anything to help Rachel. It is a good thing, too, as the film is never all that scary. Creepy? At times. Suspenseful? Once or twice. But genuinely unnerving enough to make audiences' blood pump faster and faster? Not really. Maybe it is the generic gothic mansion-esque setting or the reliance on shadows. A seasoned filmmaker can barely use these cliches effectively anymore, and this is Ploensang's feature debut.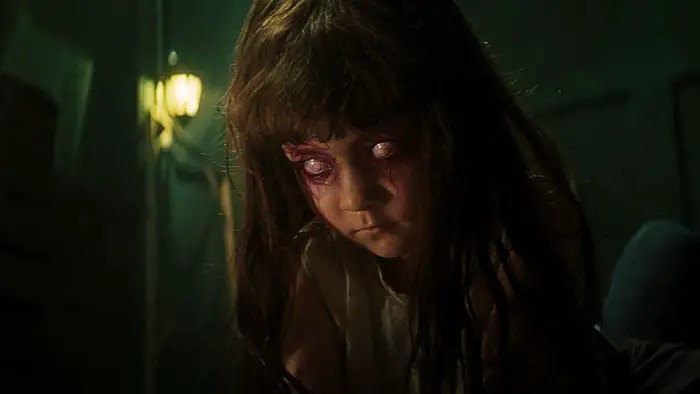 "Are the paintings causing all this misery…"
Still, because the film spends so much time developing its characters, there is still plenty to like. Ruja is easy to root for, and Chansangavej is charismatic and intense in all the right ways. Nichkhun is a lot of fun, adding a sense of levity to the proceedings. The young Padovan is excellent, reacting believably and selling the paranormal moments as realistically as possible.
Plus, the score is dynamite. IMDb does not list a composer, but whoever it was did an excellent job. Each melody fits the emotional beats of that moment but never overpowers what is happening. It's moody, atmospheric, and the scariest thing in the entire production at times.
For those hoping to find a frightening flick right up there with modern-day classics such as Us, Raw, or Train To Busan will be left wanting. But for folks who like their character studies to have a supernatural flavor a la The Others, Ploensang's debut hits the sweet spot. And seriously, the score is flawless, so go listen to it outside of the context of the film itself.
For more information, visit the Cracked Film Movement page.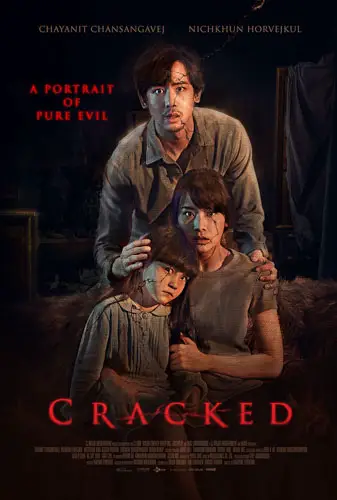 "…the score is flawless..."