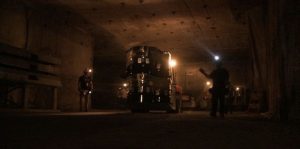 Neil Mcenery-West's Containment starts off with a somber tone and eerie atmosphere that perfectly encapsulates the rest of the movie. It's a cold and mysterious journey into the depths of how far somebody is willing to go to escape captivity, made all the more intense considering the confines they want to leave is their own home.
Mark (Lee Ross), an artist, lives in council block (public housing) in the United Kingdom. After getting home from work, one day he goes off to bed like usual. But when he wakes up the next morning, Mark discovers that he cannot escape his room. All of the windows are boarded up, and whenever he tries to turn his doorknobs, none of them open.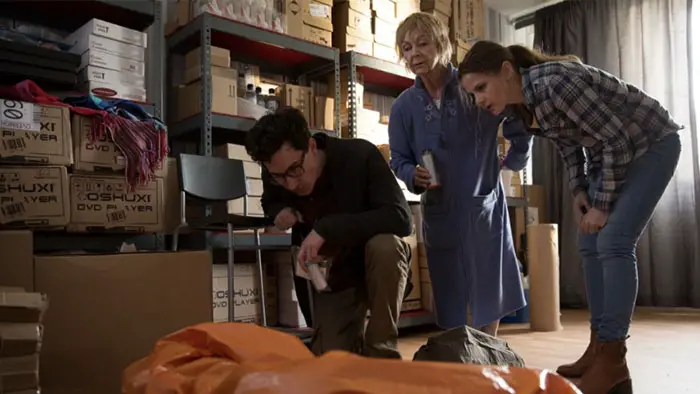 "…when he wakes up the next morning, Mark discovers that he cannot escape his room."
Keep in mind, all of this is only the first ten minutes of the sci-fi thriller. This effective set up gives Containment a sense of immediacy and intensity that lasts most of the film's brief 77-minute runtime. What makes the movie as a whole all the more enjoyable are the performances. Ross portrays Mark as a worried man who will do whatever it takes to escape captivity. At first, he isn't too keen on working with others in order to find a solution on how to break free but quickly learns that he will need to adapt to the dire circumstances.
That's not to say that the entirety of Containment is terrific, though. There are some instances, especially in the second act, where the pacing does start to slow down slightly. There are a couple of scenes where we see our lead characters talking amongst one another, sometimes not even about the events around them. It felt like a departure from the movie's otherwise serious and brooding tone. In addition to that, some of the lines of dialogue were somewhat dull and cringe-worthy.
Gratefully though, most of it works perfectly fine and doesn't have a lasting negative effect on the film as a complete package. It's not without its faults, but Containment is a tight and compact claustrophobic thriller with enough tricks up its sleeves to keep viewers entertained.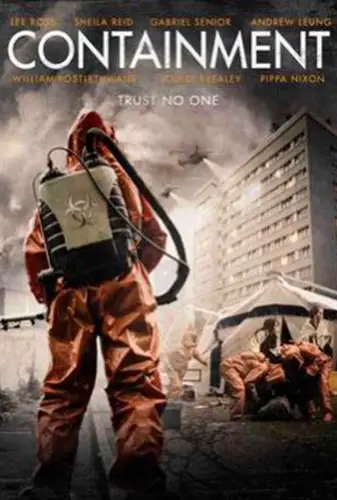 "…a tight and compact claustrophobic thriller..."