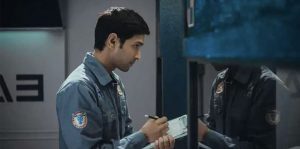 SXSW 2020 Film Festival Review! Don't think about Cargo's world-building whatsoever. Never apply logic to the sci-fi-fantasy movie's setting. And especially do not over-analyze the hows and whys of the main characters' careers. That way lies only madness.
If you can get past the plotholes inherent in the setup and world, then you will be treated to an original, captivating story that is equal parts comedy and drama. Cargo begins as a spaceship nears Earth. Its pilot Prahastha (Vikrant Massey), prepares to greet the cargo he is picking up. This cargo is not a package or a piece of mail. What Prahastha is picking up is the soul of a recently deceased person. Day in, day out, he manages the ship, fixes this or that, and picks up these souls. With these people, who don't always accept that they are dead, Prahastha prepares them for their next life by taking their belongings and wiping their memories.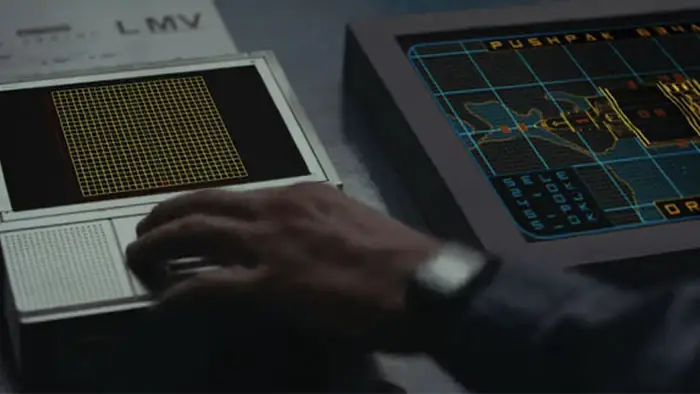 "…Prahastha prepares them for their next life by taking their belongings and wiping their memories."
See, Prahastha is a rakshasa (ancient demon) working for the Post Transition Death Services to "make the afterlife better." He learns that he's been assigned a new partner, Yuvishika (Shweta Tripathi) and that she'll be arriving any day now. At first, Prahastha is against this, but as the two get to know each other better, his tune changes. She helps him update his techniques, as he has been on the job for 75 years, and he helps her understand the ins and outs of the ship and job.
Written and directed by Arati Kadav, Cargo is highly imaginative. Springboarding off traditional Hindu mythology about the afterlife, Kadav's supplanting to a technologically advanced society fits the ferryman narrative shockingly well. Plus, the way she discusses one's purpose, reincarnation, and a deceased's unfinished business with sincerity and heart means there's more on Cargo's mind than most big-budget movies released in a year.
Now, the plot deals with a lot of heavy themes, and ultimately, I would describe Cargo as a drama. However, that isn't to say the movie lacks any lighter moments. While it doesn't do this for every person, fairly often, there will be these cutaway stories following the last moments of life before this soul was picked up by Prahastha and Yuvishika. These little scenarios are usually pretty amusing, with the standout being a bachelor party on a bus.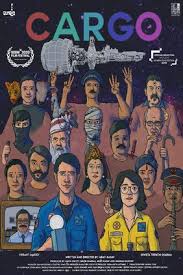 "…a different sort of sci-fi drama with a lot on its mind."