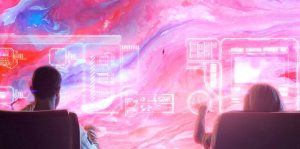 In space, the heart beats on in order to tell its tale. The sci-fi short-film Orbit, directed by Nicholas Camp & Don Thiel, as an addition to the prolific Dust YouTube channel, uses that idea as launching pad to explore its themes. This dramatic retelling of the phenomenal poem by Edgar Allan Poe, The Telltale Heart, is not set in the Victorian past of its conception; but in the distant future. In orbit around a distant star, the narrator (Chris Cleveland) and an elderly man (Jacob Witkin) with a maddening eye drift through the incomprehensible vastness of space as they are on a star-faring vehicle. It's enough to lose your mind in it.
Although the setting is a massive shift from the source material, the dialogue is the same as in the original text. With a few minor alterations to account for the new environment. This, of course, is for the best as no one could hope to improve upon the great work of Poe. And any attempt to do otherwise would be akin to literary blasphemy. As it is, Orbit is a love letter to the classic work that chills the reader and gets one's heart racing.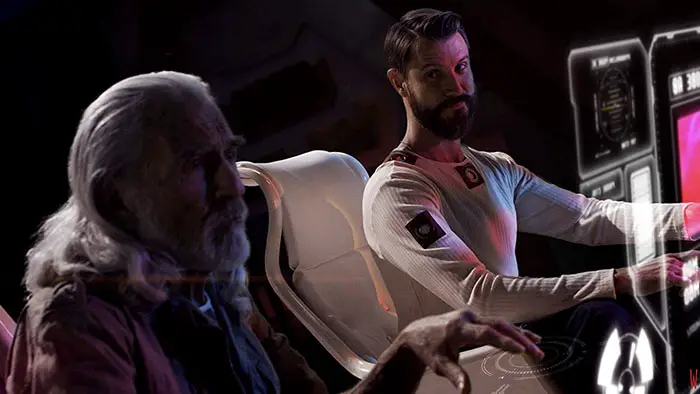 "…The Telltale Heart…not set in the Victorian past…but in the distant future."
By its very nature, the poem is only as good as the narrator performing it, and I am pleased to say the casting was perfect in that regard. Cleveland embodies his role completely, balancing the crazed intensity perfectly with the incomprehensible charm required as he illustrates his descent into utter madness. His demeanor on-screen is quite subtle at times, yet he still triggers intuition deep inside, telling you all is not well. And his voice, so melodic, yet so concerning. The cast could not have been better chosen.
The special effects are limited, as one might expect from such a production. But whereas some productions become tacky or cheesy in their limitations, this one strangely triumphs. The decision to bathe the film in the ambient light of the gas giant they orbit is appropriately poetic. The swirling atmosphere below radiating every scene with violet and crimson, while giving all a sense of calming dread. In short, it all just looks beautiful.
True, it most certainly is not the most original production. Or the most creative juxtaposition of the concept. But Orbit works remarkably well in spite of its conceptual shortcomings and succeeds where it matters most. It is beautifully written and masterfully performed. Another medium through which younger generations can be introduced to the majesty of Poe is always a welcome addition and culturally enriching. Given its short run time, there is literally no excuse not to watch. It was an absolute treat to have one of my favorite poems brought to life in this manner.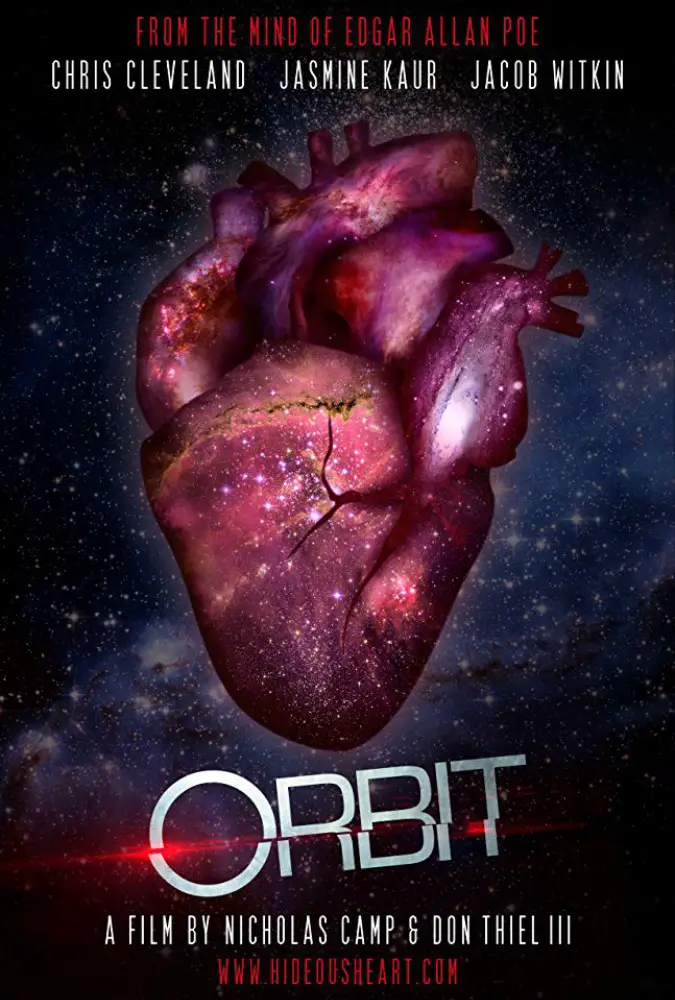 "…radiating every scene with violet and crimson, giving all a sense of calming dread."