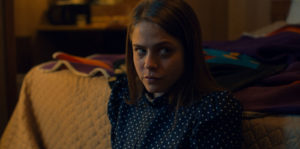 NOW ON VOD! Sometimes, on very rare occasions, you suddenly realize it's the film that is watching you, not the other way around. You can feel its hungry eyes staring at you from the darkness, getting ready to feast. It sees you because it has seen what you have seen and knows you don't know how it plans to get you. Because the movie is going to get you, you've watched too much of it, and it has found you. Such a motion picture is the bloody lot lizard masterpiece Candy Land, written and directed by freshly minted auteur John Swab.
Sadie (Sam Quartin), Liv (Virginia Rand), Riley (Eden Brolin), and Levi (Owen Campbell) are sex workers at a notorious Montana truck stop nicknamed Candy Land. The underground flesh market is run by roadside madam Nora (Guinevere Turner), who sets her workers up in rooms and takes care of them as long as they keep working. This is tolerated by Sheriff Rex (William Baldwin) as long as he is allowed to rape Levi when he wants to.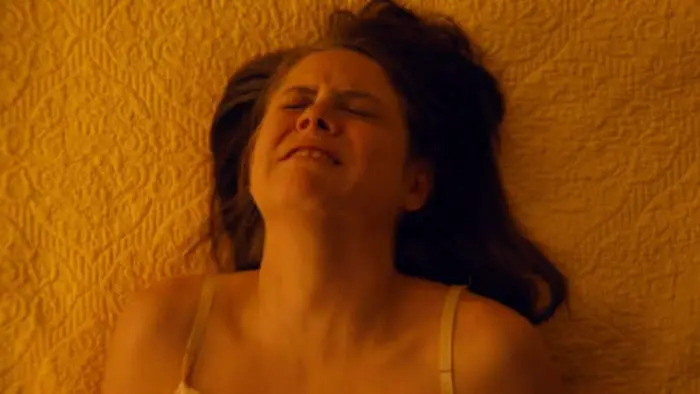 "…a religious girl who has never been kissed is being taught how to survive as a lot lizard."
Remy (Olivia Luccardi), a girl in a prairie dress, is abandoned at the truck stop after being expelled by a religious cult. She is taken in by the workers, who feed her and give her a place to sleep. However, Nora lets Remy know that if she wants to stay, she will need to start working. So a religious girl who has never been kissed is being taught how to survive as a lot lizard.
Candy Land establishes itself quickly in the "boulevard" subgenre about the lives of sex workers. They tend to be thrillers, focusing on the nightmare conditions for sex workers in the illegal prostitution landscape. Dangers range from the constant threat of rape, gross psychical abuse from pimps, and outright murder from maniacs. This kind of movie was forged in the early 1980s by Robert Vincent O'Neal in the classics Vice Squad and the Angel franchise. Rose-Marie Turko then perfected the subgenre in the indie wonder Scarred, which has been referred to as "the Citizen Kane of teenage hooker films."
In the 21st century, the gritty got grittier with Robin Bain's outstanding Girl Lost series. In conceptualizing the story, Swab crafted a genius innovation on the serial killer factor from the foundation narrative presented in the seminal Angel. This twist definitely sends everything to the deep end of the thriller pool, where the water is jet-black. Curious viewers who do not want this twist spoiled would do their best to avoid marketing materials prior to viewing, particularly the poster. Trust me, it is worth it.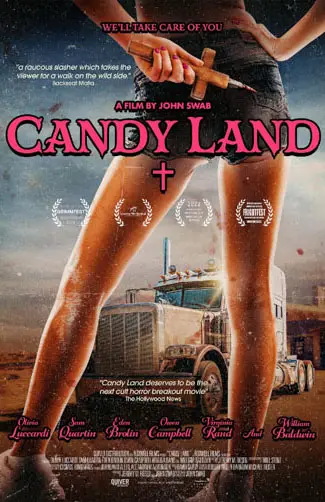 "…a historic flashpoint in the darker side of the film universe."