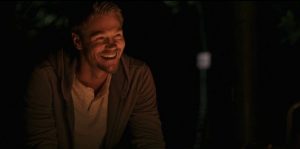 The editing, by Palmer himself, is also excellent. He effortlessly jumps from the traditional third-person narrative camera to the cameras for the fictional show seamlessly. He also builds incredible tension as the two main plot threads come to a head. Esther goes to talk to Sheriff Gorton (Doug Van Liew) about how he could let Jack back to Camp Cold Brook, as Jack is searching for a co-worker near the river. It is spellbinding as the tensions mount, and the truth comes out.
While I am disappointed in Alex Carl's ending of his script, I greatly enjoy other moments. For one, the show is described as "making the illogical logical." For those who don't recall, this is the tagline of Randall Petzler in Gremlins (Randall, played by Hoyt Axton, is the father to Zach Galligan's main character of Billy). It is a delightful nod to the Joe Dante classic, and one that may not be immediately recognized right away.
Carl has also written interesting characters, even if they aren't wholly developed. Jack's a family man, and his relationship to his wife and kids is sweet. His despair over being (potentially) canceled feels genuine. Most importantly, is that the dynamic between Jack and his co-workers is absolutely believable. In a heart-to-heart with Candice De Visser's Emma, Jack confides that she was hired because she truly believes. She wants to see something, just like he used to. It is a more dramatic moment than one might expect, and it absolutely works.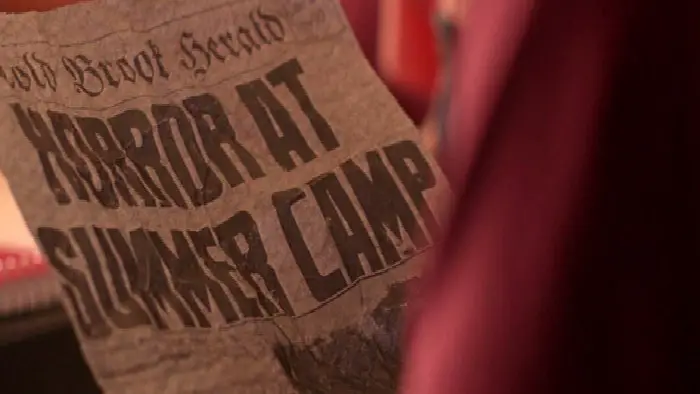 "…manages to make both slasher flicks and movies centered on paranormal investigations feel fresh…"
A large part of that is due to the cast. Chad Michael Murray imbues Jack with a world-weariness that makes his desperation palpable and tragic. Danielle Harris is also quite strong as the producer. When she feels that the crew is trying to play a prank on her, though it might be a genuinely supernatural occurrence, her annoyance is believable. Once the scares happen, her concern for her co-workers is on full display, and she makes the audience invested as well.
Mary Buss is fantastic as Esther. Head-strong yet caring, she makes her character's concern for both Jack and the truth of the mass murders entirely believable. De Visser, as the supernaturally attuned Emma, is also quite good. When she's separated from everyone and feels like she's being watched, her fear comes across as authentic, which by extension, makes the film that much scarier.
Camp Cold Brook is well-acted, intensely edited, and manages to make both slashers and found footage/ ghost hunting tales interesting again. However, it does not quite reach greatness as the ending is predictable, and the characters, while interesting, only have a trait or two. Still, horror hounds should be entirely satisfied with this entry.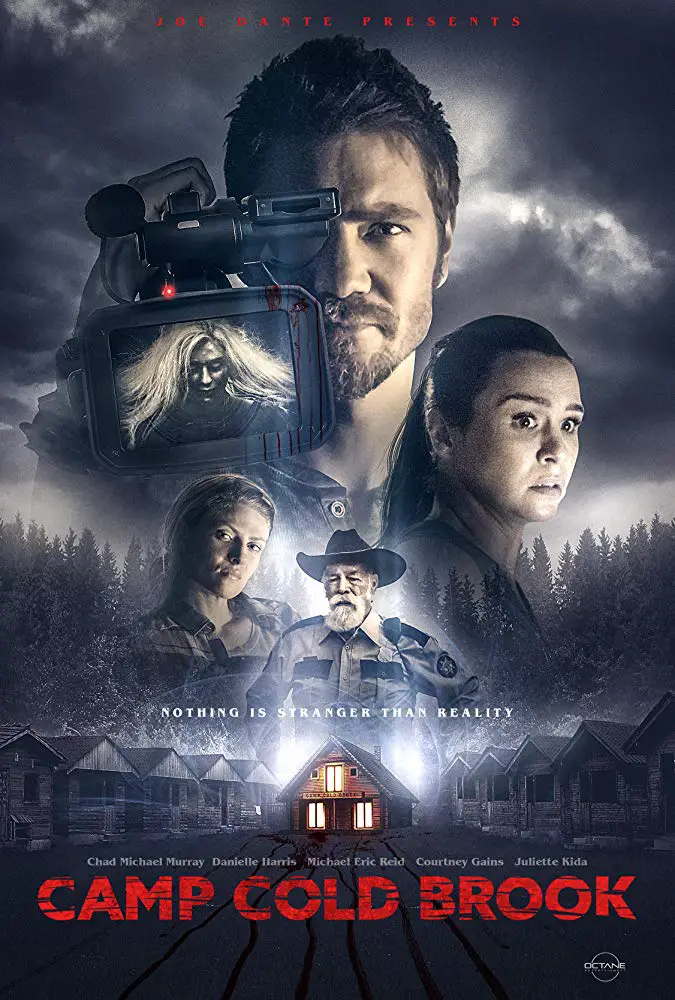 "…The quiet just beforehand is more intense because of the stillness, so the film is pretty scary."