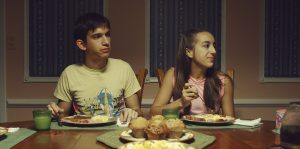 How did this movie get made?!? I used to get these religious, parental warning guides every month, and they'd have a field day with David Howe and Christina Parrish's Call Me Brother. If you have any sense of decency, you will avoid this film…fortunately, I lost that sense long ago.
Tony (Andrew Diskmukes) and Lisa (Christina Parrish) are brother and sister, separated when they were small children after the divorce of their parents. Tony stayed with his father, and Lisa went with mom. Shift to today, Tony and Lisa, both high school students, are reunited after years of being apart, when Lisa is dropped off with her father Frank (Asaf Ronen), and new wife Doris (Danu Uribe).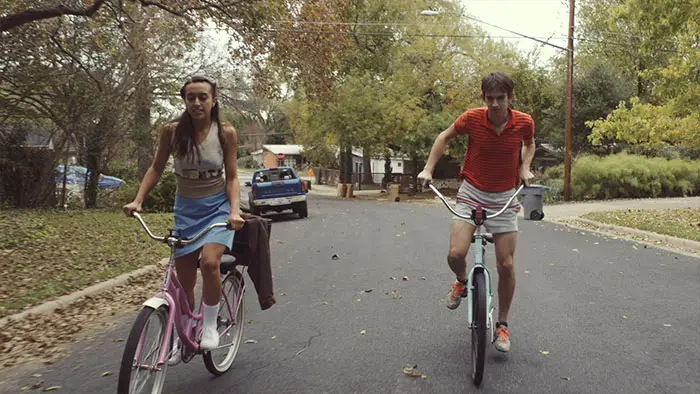 "…[siblings] Tony and Lisa, both high school students, are reunited after years of being [apart]…"
What would happen if a pair of siblings after a long separation were reunited at the point in life when hormones are raging…and your long lost sister is pretty good looking? Call Me Brother goes down this road, and as you become more and more uncomfortable with the subject matter, the comedy refuses to let you off the hook.
To father Frank, they are still kids and so Tony and Lisa sleep in the same room, and they take baths together (like when they were kids). It doesn't help that Frank is just as horned up, thanks to his constant ogling over his new wife. Nor does it help that Tony's friends are just as sexually and relationally immature as any high school student you'd meet in a coming-of-age teen sex comedy.
Call Me Brother is going to push your moral boundaries. There's no question about it. I'm picturing at least fifty people in my life who will cancel me and question my integrity and morality just for watching, reviewing, and liking this movie. If you're that person, stop reading this review now…as now I'm going to start using the "I" word.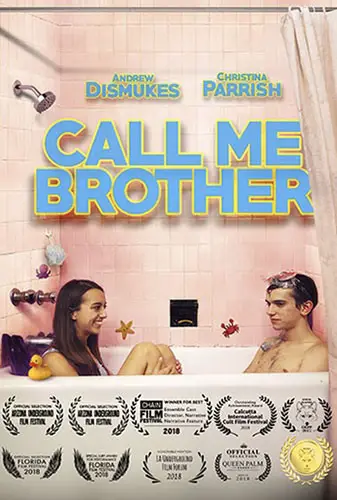 "…I'm not saying you'd root for the pair, but in some sick way, you just might."