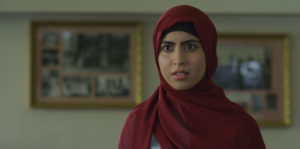 In my experience, high school dramas can be a bit of a mixed bag. There is certainly no lack of them out there, some are corny, others are funny, and several are serious in tone. Bully High, written and directed by Bill McAdams Jr., is one of the latter, tackling a serious social topic taking place in a high school setting.
A teenage girl from Pakistan, Maryam (Aneesha Madhok), comes to live in America as an exchange student. Immediately she is met with conflict from her host family when their daughter, Nicole (Caroline Stella), gives her grief for having to give up her bed and bedroom. Maryam experiences a series of uncomfortable situations as she navigates her new school and classmates. As some time passes, Maryam is met with increasingly bigoted and hateful outbursts from those in the school.
The hate Maryam receives stems from her ethnicity, country of origin, and religion, for which she wears a headscarf. There are two main opposing figures in the school that give Maryam the most grief about her hijab; her teacher and the most popular girl in school, Scarlet (Taylor Jabara). Maryam's headwear is the focus of her mockery. The teacher, Bob (Bill McAdams Jr.), is very harsh towards Maryam because of his association between her home country and the 9/11 World Trade Center attack. Maryam does, however, make some friends in the school who support her along the way to stand up for herself and find pride in who she is. In addition, we get a peek into the trials burdened by Nicole (Caroline Stella), who is both a Christian and lesbian.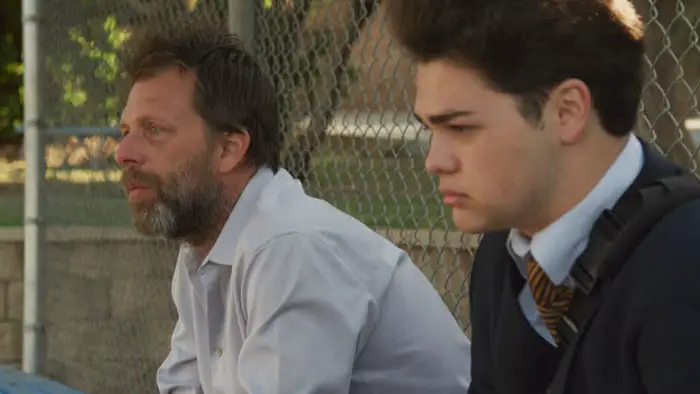 "…Maryam is met with increasingly bigoted and hateful outbursts from those in the school."
The cast of Bully High, including Arnold Schwarzenegger's son, Joseph Baena as Eddie, is very good. Jabara brings a lot of weight and emotion to her role and plays a convincing opposition to Maryam. Madhok offers heart and believability in her role in an endearing way. The film is open and honest, and the cast delivers on that tone.
My main issue is the clunky and heavy-handed dialogue. When characters speak to one another, there is not much room for nuance as they completely describe what they are thinking and feeling at that moment. Racially charged insults are often hurled, mainly referencing the hijab. When characters are speaking about their racial bias towards middle easterners, particularly Bob, the dialogue is so over-the-top racist that it is not believable and, quite frankly, comical. I attended a pretty diverse high school and live in one of the most diverse cities in the United States, but I have never heard people in real life speak so openly and blatantly racist. The dialogue is so unbelievable it took me out of the seriousness of the topic.
There is certainly a narrative very much worth telling within Bully High. Racial tension has been a remerging hot topic these last handful of years. Exploring the journey of a Middle Eastern exchange student in modern America is an important story to tell. Unfortunately, I think this left a lot of room to properly explore these themes in a more nuanced and compelling way.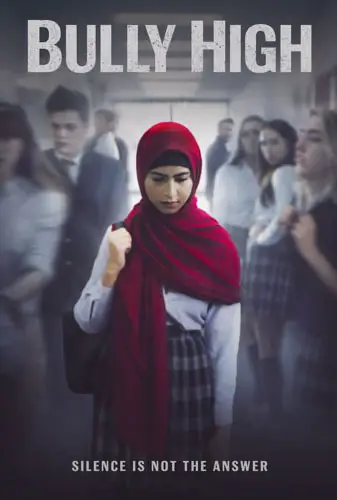 "…a narrative very much worth telling..."