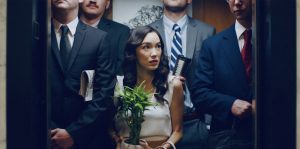 In the series Bulge Bracket, a gifted, young financial genius, who happens to be a woman, enters the male-dominated world of mergers, acquisitions, and IPOs. Can she survive this toxic workspace? Created by Christopher Au, Bulge Bracket consists of six 13-minute episodes starring Jessika Van as Cathy Lee and her journey to survive the corporate jungle.
Bulge Bracket begins as Cathy, and a room full of hopefuls complete the Series 79 exams before accepting positions at Boldwyn Brothers, a prestigious New York investment bank. Here Cathy discovers who her new bully of a boss, Bolo (Feodor Chin), really is as he destroys and humiliates the six candidates who failed the exam.
On her first day of work, Cathy finds herself in over her head, dropped in the middle of a frat house work environment. She is instantly taken advantage of when her first assignment is to create the perfect pitch for Boldwyn Brothers' to run the IPO for a big tech company. Bolo continuously sends her mounds of revision, just to f**k with her and her partner, Danny (Chris King Wong), who ditches her for a baseball game.
As a manager, Cathy is disrespected and dismissed by her male counterparts, finds herself mentoring a new employee—hired for her looks and nepotism, and is forced to report a #MeToo moment by one of the firm's clients.
Starting with the positives, Jessika Van is perfect as the lead in this corporate dramedy (not a fan of that term). She is a character forced to battle each day between self-confidence and self-doubt. She's likable and incredibly sympathetic, and you believe that Cathy is worthy of her position and responsibilities at the firm. The series lets her down by not giving her a love interest… I kid (seriously, I'm kidding).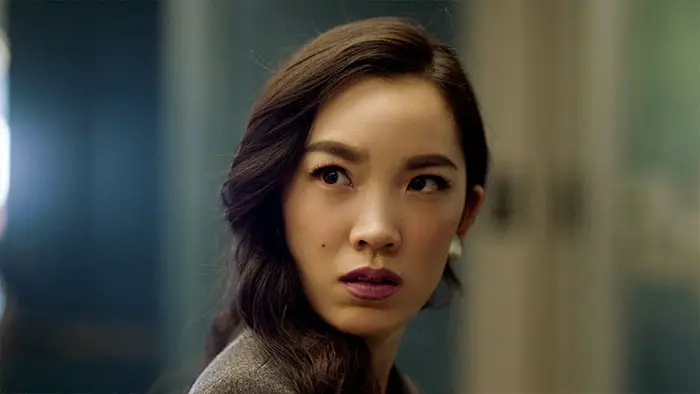 "As a manager, Cathy is disrespected and dismissed by her male counterparts…"
I'm not one to gush over diversity casting, as often it's done out of pandering, but in this series, the cast is genuinely diverse, and it feels authentic. I love that it not only feels real but never gives off the stench of pandering. I should also mention the team behind the development and production of Bulge Bracket is primarily Asian-American.
If the show lived in a vacuum, it would be a good comedy series on any premium cable channel. The cast is loaded with a variety of amusing characters. The show is not over-the-top silly, nor is it a relentless series of set-up and punch lines. The toxic environment of Boldwyn Brothers could and probably does still exist today, and this is Cathy's journey of survival without losing her essential humanity.
The problem is there's nothing particularly new or fresh about the series. It's all been done before. Consider: we have a boss that thrives on torturing his employees by making them work long hours every day just because he can. Bolo rules with an aggressive and intimidating hand. Then there's the office politics, more like bullying, really. Misogyny is on full display as Cathy is propositioned by one of the firm's clients, but the female HR director refuses to take her seriously.
With Christopher Au's Bulge Bracket, you're going to find a corporate drama with good performances by its cast—particularly from the lead Jessika Van. It tells a good, well-written story over its six-episode run. What's keeping it from being great is the lack of fresh ideas or a new perspective that makes it stand out from a very crowded pack of workplace television shows.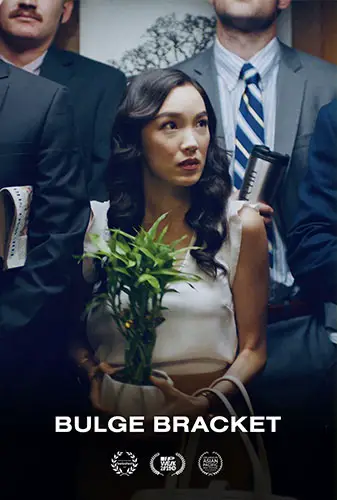 "…you're going to find a corporate drama with good performances by its cast..."