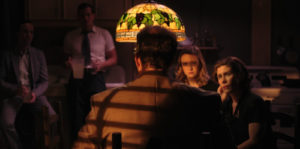 Brutal Season takes only a few words to transport its audience fully. "I swear it's getting closer. Only just a little, too; you can hardly notice it." These words are spoken with apprehension. Perhaps it is the poise of the camera upon the speaker's world-worn visage, or it could be the piercing blue of the person's eyes, possessing some faraway unknown. Maybe it is the philosophic shadow that enrobes what was said. No matter, writer-director Gavin Fields hooks viewers in then and there.
The Trouths live in Red Hook, New York, in 1948. Gayle (Colleen Madden) is the matriarch. Her husband is Louis (James Ridge). Still with them are their youngest son Charlie (Markwood Fields), and their daughter Marianne (Shelby Grady), who is the middle child. The Trouth family has run upon hard times and is struggling to get by. This summer's record heat is further intensified — literally and figuratively — when wayward eldest son Junior (Houston Settle) mysteriously reappears after a 12-year absence.
In essence, Brutal Season is a chamber play, taking place entirely within a single apartment. However, the confined space does not limit the film's imagination. As the characters come and go, they carry with them the palpable inspirations of many sweltering New York summer opuses, such as Rope, Sleepers, and Taxi Driver. Indeed, the focal apartment has a likewise tangible dimension to it. Many shots offer alternative views of the space, slight enough to not feel alien but novel enough to pull the viewer in. This materiality is enhanced by Fields' use of light and shadow, which highlights and obscures different aspects of the apartment like a canvas.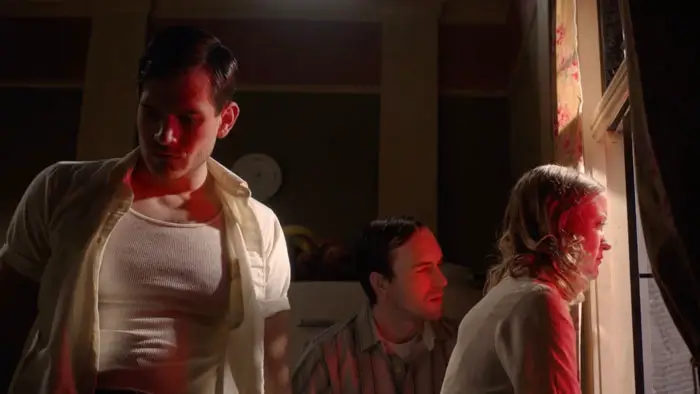 "…the seemingly idyllic family's tensions run hot…"
It is on this canvas that the filmmaker utilizes every member of the ensemble as a prominent brushstroke. The characters are richly realized, each dealing with their issues and resentments. In the context of the baking apartment, the seemingly idyllic family's tensions run hot, creating a uniquely multilayered story that deals with themes of virtue, deception, and fractured perception. Special mention must be given to the costume design. Every wardrobe piece is aesthetically excellent and expands the nuances of the personality wearing it.
All of these aspects — the cinematography, the characters, the aesthetics — build toward even greater praise: It is an altogether riveting experience. A believable world inhabited by authentic characters is created through its technical rigor and measured pacing. The film builds an economy of genuine emotion without oversentimentality. As such, every subtle twist of the plot is rightfully earned.
To this end, any criticisms lobbied at Brutal Season are so slight they are pointless to mention. It is an astonishing film when considering its minuscule budget. With it, Fields has displayed not just skill but also a vision. The drama is like a scandalously kindled fire that burns proactively till its end. All told this is a deeply considered, maturely shot, and charismatically told story.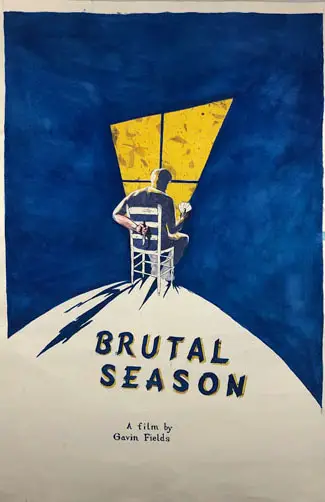 "…an altogether riveting experience."