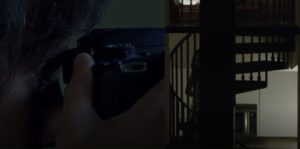 Technology is an amazingly powerful thing that propels humanity forward in most cases. Of course, we have all experienced our fair share of problems with it as well, such as power outages, computer crashes, and lots of headaches. However, most of us don't experience anything too malicious because of technology. That's a different story for Richard (Lukas Haas), the protagonist of Browse.
When we meet Richard, he seems to be a typical L.A. bachelor. He lives in a small apartment with rented furniture and spends a lot of time on dating apps after things ended with Roxy (Jocelin Donahue). Richard is a department head at work, though his insufferable boss, Daniel (Scott Bailey), wants him to fire three people from his already short-staffed area. If the headaches incurred from this weren't enough, strange incidences start to befall Richard, after he starts talking to a woman named Veronica (Chloe Bridges) on a dating site. He was supposed to meet her at his pool since they're neighbors, but she wasn't there.
Then he finds out a woman he "sees" named Rachel (Allison Dunbar) put a sex tape with him on the internet. That would usually be enough to break the camel's back, but there's more. Richard's bank account gets overdrawn, his rent hadn't been paid in three months, and his furniture gets confiscated. Then he gets fired because his boss sees the sex-tape. He gets accused of stalking both his ex-girlfriend and Veronica, though we don't see any of this happening. Someone has it out for Richard, and he has no idea who it is. They have used technology to ruin his life.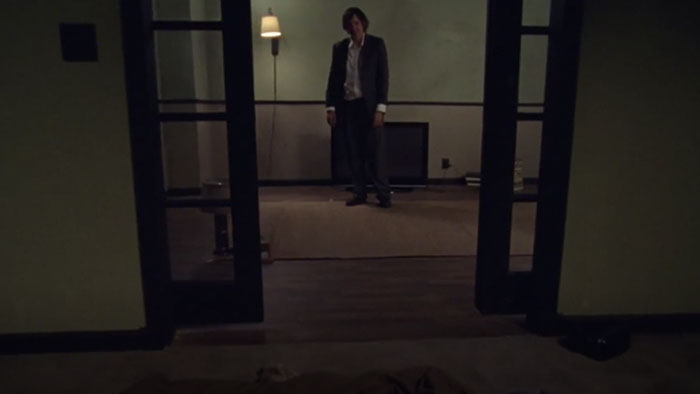 "Richard's bank account gets overdrawn, his rent hadn't been paid in three months, and…he gets fired."
A tense and sometimes confusing film, Browse is an excellent independent thriller that leaves you wondering until well past the last possible moment. The fact that it leaves the viewer hanging is a little bit of the appeal. One might find themselves hoping for a resolution to the dissolution of Richard's life, but they don't ever get it. If you want things to be wrapped up with a pretty bow by the end of the 90-minute runtime, this is not the film for you. Mario Carvalhal delivers an excellent script that is executed with precision by Mike Testin.
Lukas Haas turns in a charming and understated performance. Bodhi Elfman adds a lot of energy to what's a little bit of a sleeper atmosphere. The women in the film don't get as much screentime, but I can say that Jocelin Donahue and Sarah Rafferty (who plays Richard's co-worker, Claire) build some sympathetic characters with the little time they do have. Chloe Bridges is underutilized, and I wish we got to know Veronica a little bit more beyond photos and a couple of brief glimpses of her singing.
For the most part, I really enjoyed the complexities of Browse. It makes me want to get the most secure settings on every single account I possess, and it'll probably do the same to you. Again, skip the film if you need an ending that answers the questions raised throughout. But check it out if you enjoy seeing a psychological thriller that makes you come to your own conclusions.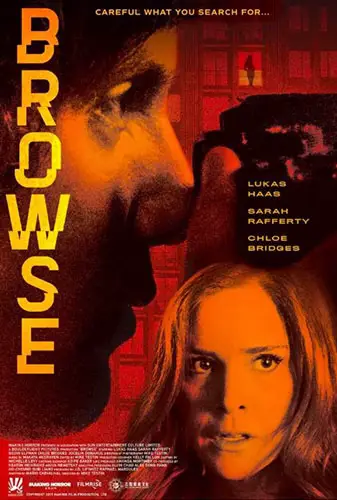 "…it leaves the viewer hanging..."