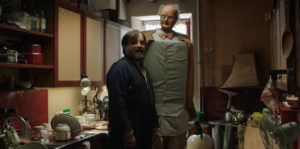 NOW IN THEATERS! Directed by Jim Archer, Brian and Charles is an endearing film about a lonely, Welsh inventor whose idea to build a robot is not only a success but a life-changer. When we meet Brian (co-writer David Earl), his wry and self-deprecating humor immediately presents itself. Brian's existence as a quirky but lovable inventor and all-around fix-it man in his small, Welsh village showcases a sweet and somewhat innocent life. He often speaks directly to the camera or what appears to be a mockumentary crew about his goings-on and life. However, this aspect eventually lessens as the plot unfolds.
Brian is a bit of a mess, but he likes to discover things and dance while listening to disco. He even has a disco light in his truck. He is awkward but brilliant. On one of his daily rounds, Brian, an ever-dedicated dumpster diver, finds a mannequin head and decides to build a robot releasing his inner Mary Shelley. While he's creating, we meet his romantic interest Hazel (Louise Brealey), an awkward relationship, of course. We're also introduced to Brian and the town's archnemesis, Eddie (Jamie Michie), and his cruel, redneck family.
"…finds a mannequin head and decides to build a robot…"
Brian names the robot he builds Charles (co-writer Chris Hayward). As an artificially intelligent life, the robot begins to learn and become educated. He is very British and often a snarky companion whose teenage antics get him into trouble and keep him curious. Charles is especially interested in traveling; specifically, he has a desire to go to Hawaii. But Brian must keep the robot under the radar as Eddie and his family become more and more interested in his goings-on. Eventually, they steal Charles and enslave him. Teaming up with Hazel, Brian launches a counterattack for Charles where his inventions are the mother of necessity for his war plan.
With Brian and Charles, Archer delivers a heartwarming and timeless film. The witty and clever screenplay efficiently sets up Brian's quirky behavior in a touching and funny way. Earl brings a goofy charm to the eccentric inventor role. As the voice of Charles, Hayward mines unexpected humor and combines it with a bit of pathos.
Brian and Charles is a film that takes you out of your present-day existence and delivers a story that you most likely don't know. If you sit down and take it all in, you'll be glad you did. The humorous and inventive narrative sticks because it is so original yet familiar. It doesn't need high-profile actors, names, and places to strike a chord because it is a high-five to the unsung, unappreciated underdog.
Brian and Charles screened at the 2022 Sundance Film Festival.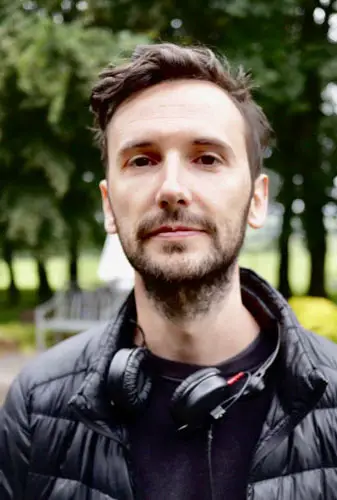 "…humorous and inventive..."