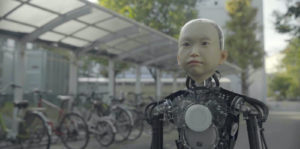 I'm one of those guys who thought 2001: A Space Odyssey, Westworld, and Data, the sentient android from Star Trek: The Next Generation, were the dreams and nightmares of science-fiction. But, we're closer than ever to crossing that point in reality. After watching, writer/director Ann Shin's documentary, A.rtificial I.mmortality, I am starting to rethink my skepticism. Shin takes a personal reflective approach to the subject of artificial intelligence (A.I.) as her father is in the early stages of dementia, and she wonders about his story and legacy.
We are first introduced to the Transhumanist Movement — an almost religious movement that hopes one day death is optional. Transhumanists believe that when broken down to its base elements, our soul is simply data of our memories and experiences. This collection of data is called a mind file, and everyone already has a mind file which is currently being stored on the servers of Facebook, Instagram, Twitter, etc.
Rather than give up your data to social media corporations, why not maintain control of your personal and private data? The filmmaker introduces us to companies that input everything in our lives that can be digitized — photos, videos, recordings, even writings — and create a digital avatar of us. Incredibly, Shin has a life consultation with an avatar of Deepak Chopra. The two engage in a conversation about life, which is creepy when you realize that's not the real Chopra. She is then given an opportunity to create an avatar of herself. Her children then interact with it, and the results are fascinating.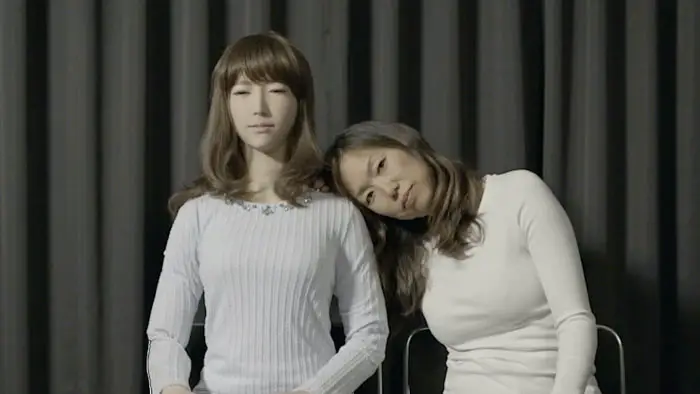 "…everyone already has a mind file which is currently being stored on the servers of Facebook, Instagram, Twitter…"
A.rtificial I.mmortality then transitions from digital avatars to robotic heads and full-bodied humanoids to a robot built to look like a child wandering the streets. As it walks, the robot takes in and processes all of the data of what it observes. Lastly, we have brain organoids, which are lab-grown brain cells that power the movements of a small four-legged robot.
I was a little troubled by the religious discussion. Not because I disagree with the film's definition of one's soul (which I do), but due to its presentation. I'm just not sure about Pastor Billy Crone's assertion that the Bible warns of the technological end times in the book of Daniel. It's a feeble argument.
It's been a while since I've been as engrossed in a documentary as much as I was with A.rtificial I.mmortality. Shin approaches the subject by intertwining science with her personal interest in life, death, and immortality. It is most refreshing compared to the standard stoic science-guy voice. The documentary is philosophical as it is technical, which means I'm thinking much more deeply about that subject than the traditional information-based doc. Now I find myself taking the issue of A.I. much more seriously. So, what's Cyberdyne been up to lately?
For more information, visit the official site.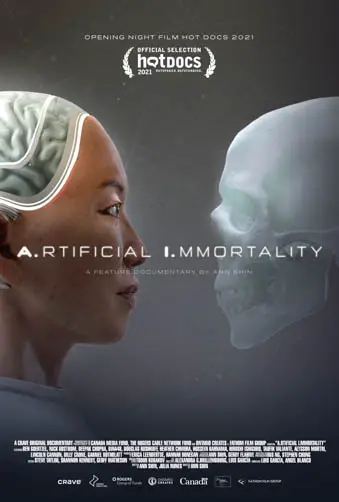 "…been a while since I've been as engrossed..."