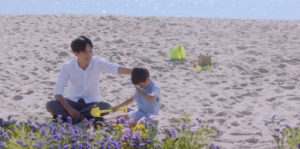 Stories of love and romance have been told thousands of times. Yet, we keep coming back to them because of that basic need we have as humans to love and be loved. Fulfilling this vital need is explored in writer-director Xuan Liu's feature Bloom.
Bloom tells the self-reflective story of Mu Ke (Ding Xihe), a writer who is coming to terms with the losses he experienced throughout his life. The film plays out like a literary romance novel, opening with Mu Ke on the beach having a conversation with himself as a young boy (Jiang Xu). Here the story splits into two separate narratives.
As a boy, young Ke was sent to boarding school. As his mother found success in her career, Ke's father just didn't have the time for his career and to be both mother and father. As a result, Ke witnessed not only the emasculation of his father but the eventual separation of his parents. At boarding school, Ke was bullied but found an ally in his school crush, Xi Xi. The two form a tween infatuation with one another and conspire to keep their favorite teacher from being transferred to another school.
Older Ke is an aspiring writer with great promise. He is in a relationship with Songyu (Liting Jin), a developer of a medical assistant droid — think Baymax, but smaller. The two are very much in love, but unfortunately, their career paths are pulling them in different directions geographically. Ke decides to be the bigger man and let Songyu go and pursue her dreams.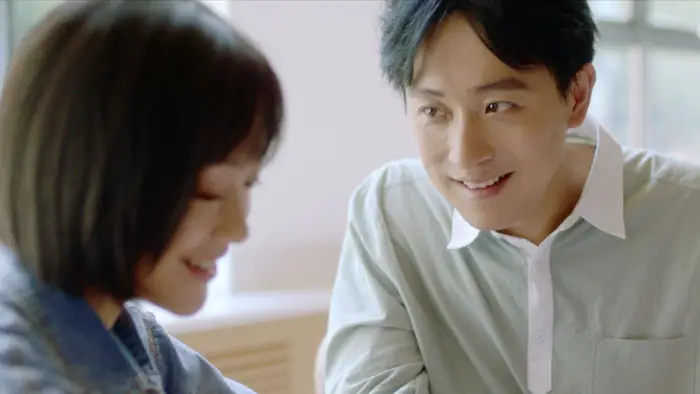 "…their career paths are pulling them in different directions geographically…"
Bloom is an intriguing take on falling in love, especially when fate and destiny are on the line. But, what's even more compelling is looking into how we envision the loves of our lives when they're gone and how our fantasies rarely match reality. I mentioned that the plot is like a novel in that the two stories of young and older Mu Ke interweave with one another in a lyrical way as themes run parallel. Ke's story is divided into themes of this distance we create in our lives surrounding our romantic partners. Liu's writing style allows him to tell a grounded romance… almost too grounded, while using the device of young and old Ke to bring the melodrama in a way that rarely feels sappy but heartfelt.
Not to spoil the film, but the romance doesn't play out like your typical rose-colored Hallmark story. Liu takes a much more pragmatic approach to love. Ke falls in love with Xi Xi as a child and Songyu as an adult. His stories of love and loss become a more intellectual pursuit. The lead is forced to explain the emotions he feels when given a chance to confront both his true loves. I'll say this: if the film came from the States, the ending would be very different (I've said too much).
Bloom also works because of the actors. As young Ke, Juang Xu may not be a Dakota Fanning or Haley Joel Osment, but what I appreciate is that he acts his age, which is probably around ten years old. Acting in romances can be very overdone, and, I'll use the word again, melodramatic Ding Xihe flawlessly plays the older Ke, keeping his performance grounded and relatable, which is precisely what you need in this genre. We need to be able to put ourselves in the shoes of the protagonist.
Bloom is not your typical love story, but I believe you'll appreciate Xuan Liu's twist on romance. If you're a hopeless romantic and a fan of falling in love, you'll be able to relate.
Bloom is available to watch on: Apple TV, Amazon Prime Video, VUDU, Google Play, YouTube, Vimeo, and Microsoft.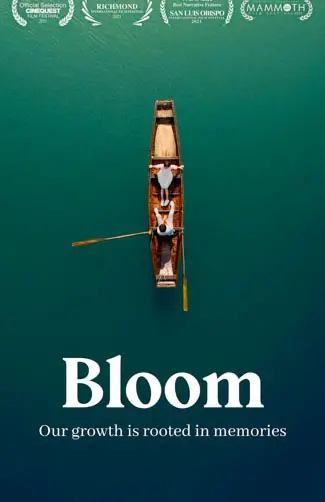 "…works because of the actors."