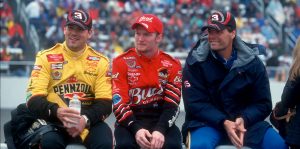 Early on, Waltrip showed natural talent as a driver as he made his way up the ranks of auto racing. He ultimately caught the eye of Kyle Petty, who immediately put him in the Cup Series, the highest circuit of NASCAR. Blink of an Eye shows Waltrip's quick rise in racing and his teaming with legendary driver Dale Earnhardt and his son Dale Earnhardt, Jr. as they prepare for Waltrip's first major, yet tragic, victory at the 2001 Daytona 500. 
Sure, "inspiration" is an overused word when it comes to sports documentaries. With first-hand interviews from Darrell Waltrip, Kyle Petty, Dale Earnhardt, Jr., and Michael himself, Blink of an Eye adds "faith," "family," and "persistence" to that list. Faith, in the sense that Waltrip had talent and record aside, that talent was worth the investment in Waltrip. Family refers to the firm yet tenuous bond of his real family with the reliable support from his racing family—especially after the tragic events at Daytona. Persistence comes in the form of not giving up, especially when chasing that elusive win.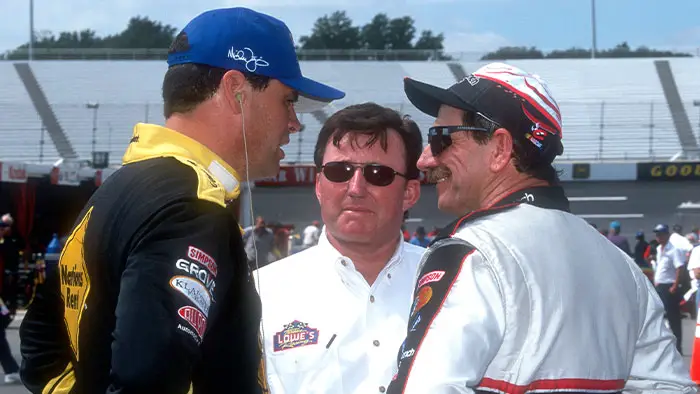 "…a fantastic documentary and human story, even if you know nothing of racing."
Blink of an Eye is a fantastic documentary and human story, even if you know nothing of racing. Yes, getting source testimony helps out a lot and all around Taublieb's subject pass on knowledge and excitement of the sport to the casual viewer. Just like the recent documentary Rapid Response, every moment of every race Waltrip competed in was captured on video. We're talking everything…practice, pitstops, crashes. It's all there.
Taublieb excels in telling a compelling story, seamlessly blending talking-head testimonials with actual footage. He also adds a prologue and epilogue featuring Michael Waltrip, that gives a dramatic and cinematic feel to the almost 90-minute documentary. You don't need to be a fan of NASCAR to be inspired by Blink of an Eye.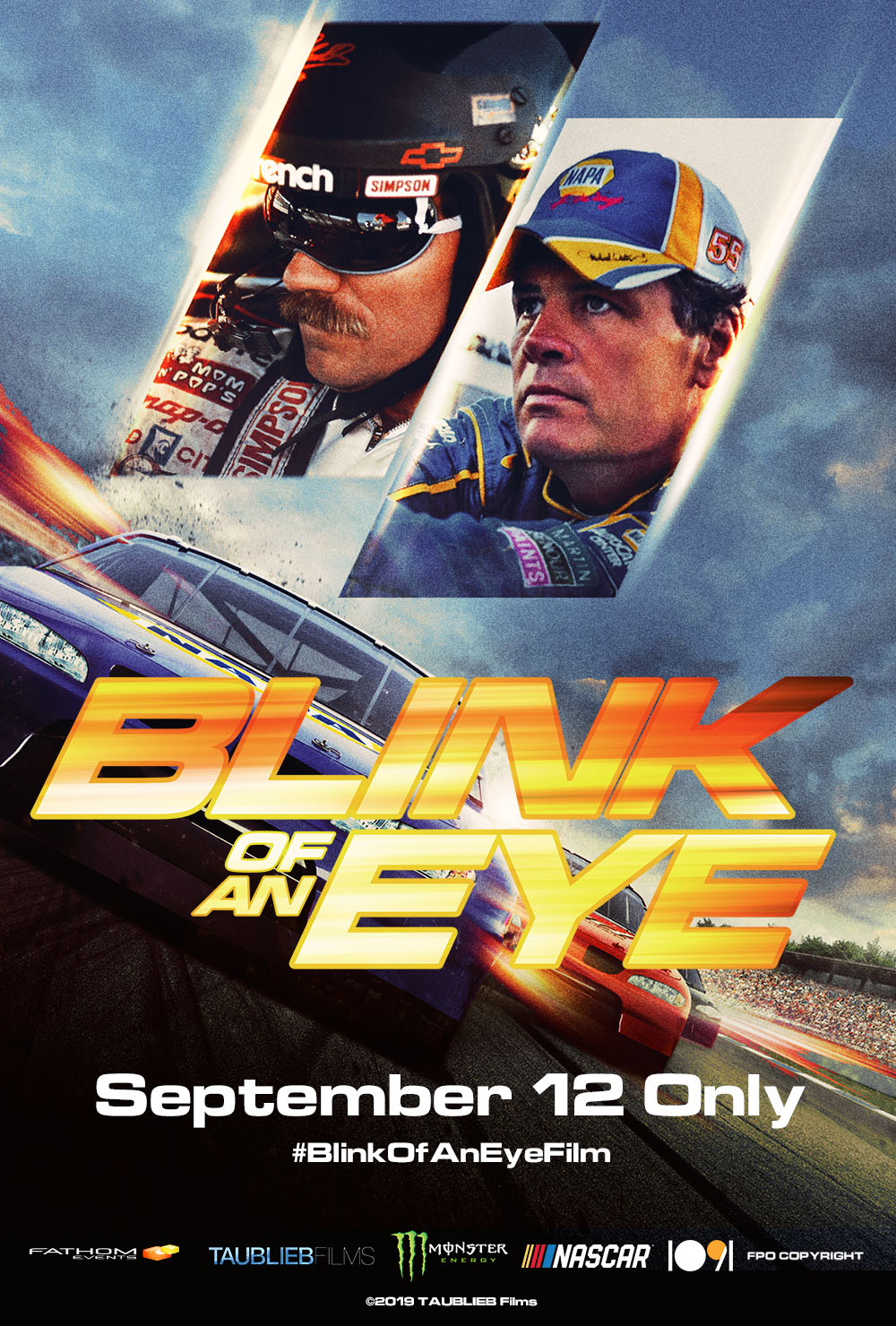 "…Waltrip's record was 0-462. You read that right no wins in 462 races."