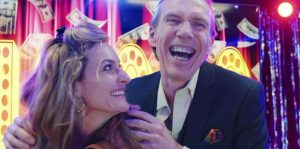 There is a school of critical thought that measures the visual achievements of color schemes in these movies on an abstract level, divorced from their plots. They are treated like experimental art with rubber bats. The real treat here is Guerrero's summoning of slime in a way similar to Lamberto Bava's Demons. The movie is oozing with sheets of slime dripping from the sets, actors, and even the opening credits. Doesn't the gooey lubrication shine so pretty in the atmospheric lighting?
Bingo Hell could coast by on style alone, but it has substance as well, even if the structure follows similar horror titles such as Craven's Invitation to Hell. The reflections on gentrification, as well as the characters' complex reactions to it, are worth exploring, as a lot of us have been assaulted by gentrification (yuppie scum) for decades. First, I saw New York's Lower East Side and later the entirety of Austin, Texas, destroyed by it, where artists and fun were driven away by high rents and boring development.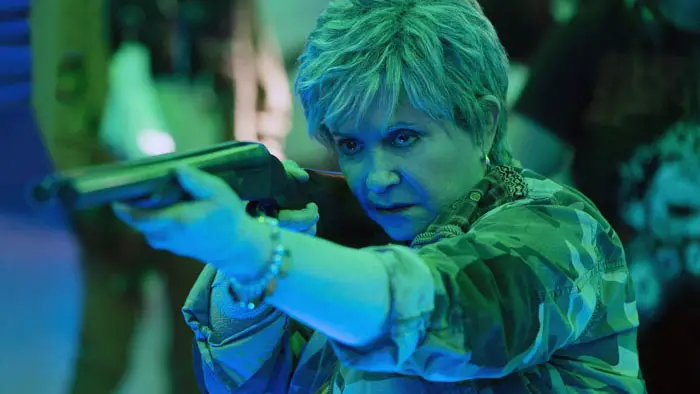 "…could coast by on style alone, but it has substance as well…"
New levels of inclusivity are attained with the casting of an elderly Hispanic woman as the protagonist. People like Lupita and her friends are usually not leads and typically would only be so in a drama showcasing the marginalized. It's remarkable how easy the casting fits, as horror pictures can be about anyone, anywhere. We can thank executive producer Jason Blum's low-budget production strategies that allow smaller titles to make major strides in representation. Barraza is the perfect actress for the job, as she makes her Nana with a shotgun a fully developed emotional person who is also tough as nails.
Caldwell does a great job as well and makes you wonder why we do not see more casting like this. Doesn't everyone have a mother they want to see run around in a horror feature like Bingo Hell? Brake is outstanding as the evil Mr. Big. I really enjoyed the actor as the LSD chemist in Mandy, so seeing him here playing a devil was a kick.
Gigi Saul Guerrero is a Mexican director who works in Vancouver's thriving female production-driven indie horror scene, as documented in Vancouver Video Vixens. After honing her talent with many shorts, television episodes, and anthology segments, she has arrived as a fully formed auteur with Bingo Hell. Her direction and visual style spellbind, while her screenplay, co-written with Shane McKenzie and Perry Blackshear, digs deeper into heavier social perspectives of the modern world. She will be a filmmaking force for years to come, both within the horror field and the greater women's film movement as well.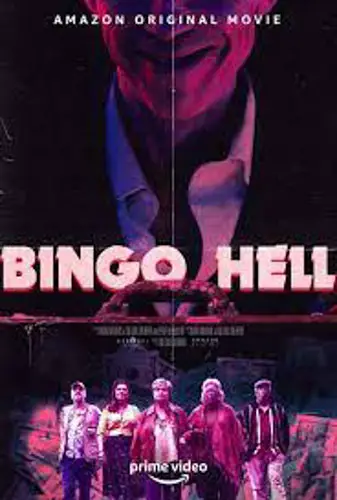 "…a filmmaking force for years to come..."