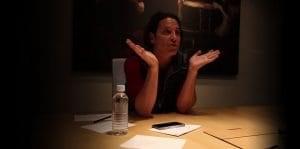 NOW ON FANDOR! Neal Thibedeau's Becoming Iconic really could be called Directing Big Studio Films for Dummies. That sounds bad, but it's actually a fascinating treatise on big-budget directing. Half of the film is a series of interviews with some of the top directors in Hollywood, including Jodie Foster (Little Man Tate), Taylor Hackford (Ray, Dolores Claiborne), Adrian Lyne (Fatal Attraction, Flashdance), and John Badham (Wargames, Saturday Night Fever). Thess incredible directors discuss the process of directing studio films while giving advice to the subject at the center of the documentary, Jonathan Baker.
Baker is prepping to make his cinematic debut as a director. The second half follows his journey helming Inconceivable, starring Nicolas Cage, Gina Gershon, and Faye Dunaway. He is an insightful person. The title, Becoming Iconic, is clearly Baker's dream as a director with winning an Oscar as the pinnacle. The beginning of the film sees Baker in various New York locations talking and talking and talking about his neglected upbringing, his love of films, how he got into filmmaking, and the mentorship he received from Warren Beatty.
If there is a flaw here, it comes right at the beginning. Although Baker is highly introspective, he is also quite verbose. His opening monologue at the start goes on for a long time and feels like a never-ending stream of consciousness. At first, I thought this guy was a class-one narcissist. You can tell by the title alone. About a third of the way through, he transforms into a passionate student of the craft of directing and a cheerleader for the art of film. You get to see how he incorporates the wisdom of the directors into his time on set.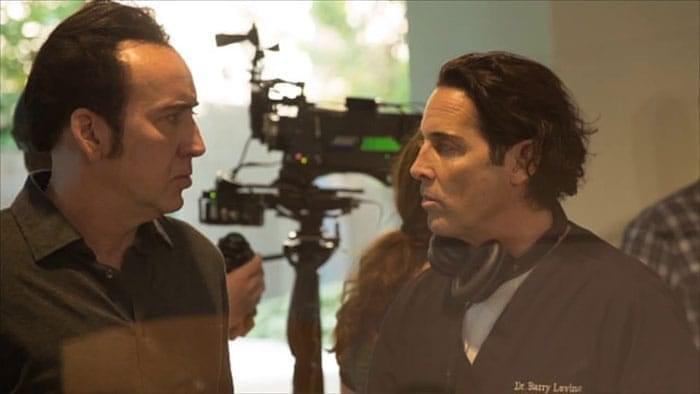 "…directors discuss the process of directing studio films while giving advice to…Jonathan Baker."
Every single director talks about their first day on set and how it was a "s**t-show." Let's face it; inexperience means you don't know what you're doing, and for all of them, that first day was a waste. On the other hand, Baker had his eyes wide open and prepared for that first day, which ultimately saved his project.
Becoming Iconic discusses, at length, the battle between the filmmaker, production company, and studio. When a studio invests millions of dollars into a first-time director, there is no trust in the filmmaker's ability. Baker's first day on set, he had representatives from the production company, bond company, and studio watching over him and waiting for him to fail. The studio, Lionsgate, even brought a replacement director along to take over, if needed. That pressure didn't help the fact that the studio forced him to shoot 13 pages a day over the first half of production.
There's a lot of wisdom to be mined here: financing, preproduction, working with actors, looking confident on set, holding true to your vision, and most importantly, how collaboration can kill your film are all discussed in great detail. Becoming Iconic is a Master Class on directing. Film School teaches you the technical aspects of filmmaking. It tells you how to be a leader on set and manage everyone around you from crew to studio without killing yourself of sheer exhaustion. But those classes will cost you a small fortune. You're going to pay a few bucks to see this documentary, and its lessons are priceless.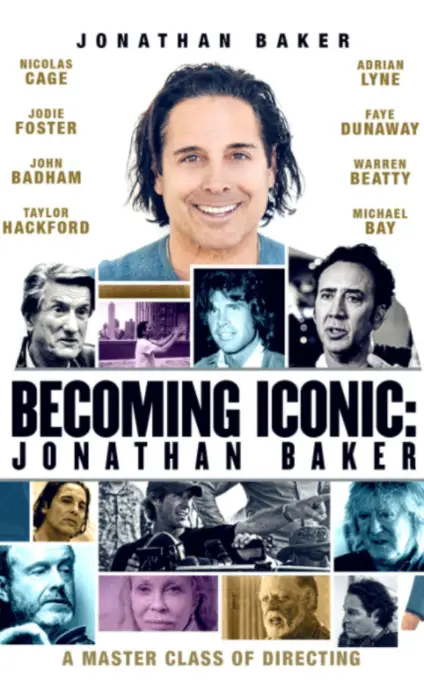 "…a Master Class on directing."