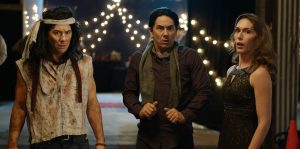 Beast Mode is a weird, hilarious movie that is definitely a product of its influences. It couldn't exist without Troma Entertainment or the horror films and comedies from the 1980s and 90s. I see a dash of Weekend At Bernie's, a sprinkle of Death Becomes Her, and a little bit of Toxic Avenger. Though I am not 100% certain that the writers were thinking of these movies while making Beast Mode, I felt a connection to them while watching it. I know for sure that one writer on the film, Drew Fortune, is an avid horror fan, and his and his co-writers' love for the genre is part of what makes Beast Mode work.
C. Thomas Howell, one of the most iconic actors of the 80s, stars as Breen Nash, a director of movies that haven't done that well at the box office lately. He's hoping for a hit with his new film, Beast Moon. This proves to be a lot harder than anticipated, just like in real life. He's especially having trouble with this leading man, Huckle Saxton (one of my absolute favorite actors and 90s indie icon, James Duval). Huckle is, to be perfectly frank, a total a**hole with little to no regard for anyone but himself.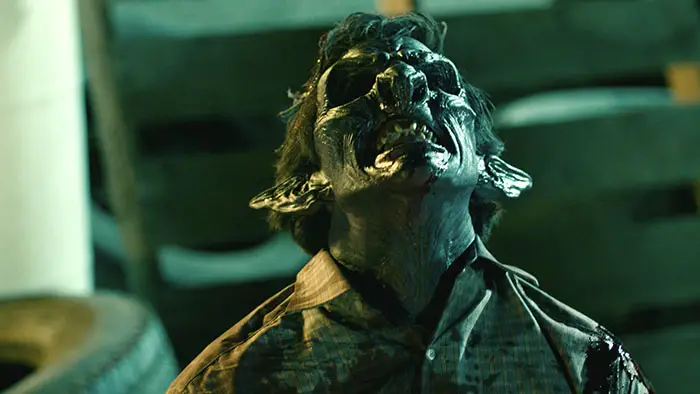 "…about a face cream that has the ability to turn you into a monster…"
Breen has to put up with all sorts of antics from Huckle, including watching him do a Lady and the Tramp–esque thing with spaghetti with his (Breen's) girlfriend right in front of his face. He's also dealing with a not-so-pleasant studio executive named Scram Puttoff (Daz Crawford) breathing down his neck. Basically, everywhere Breen looks, there is trouble, and at the outset, something terrible happens to Huckle, which starts an entirely new horrible chain of events.
To simplify the plot to its tiniest atom, Beast Mode is essentially about a face cream that has the ability to turn you into a monster at "the witching hour," i.e., midnight. Although, that's really not what the movie's about at all. It's about how difficult it is to work in the film industry, whether you're a director, producer, or actor. There's a lot of attention on paparazzi and how terrible they are, which is personified in the character of Finnegan Mutto (Teddy Margas), who works for a fictional news agency ZMT. Sound familiar? The film essentially leads us to believe that Hollywood is full of opportunistic scumbags, and as the kids say, "where is the lie?"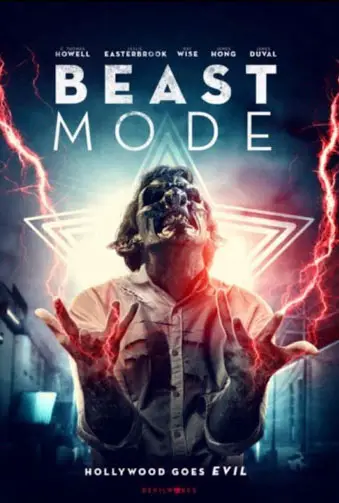 "…couldn't exist without Troma Entertainment..."