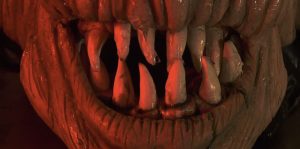 I am acquainted with writer/director Rocko Zevenbergen through the world of Troma Entertainment. He was a grip on Lloyd Kaufman's latest film, #ShakespearesSh**storm, and I briefly spoke to him about his production company, Bad Taste Video. I had a feeling that since I had met the director of I Need You Dead ! on the set of a Troma movie, that this would be a similar sort of affair. At first, it totally is. It starts off as a silly Troma-meets-Savage-Steve-Holland punk rock kool-aid. Lloyd Kaufman even has a ridiculous cameo.
Initially, the crazy horror-comedy follows a punk named Dood (Estevan Munoz), who manifests a gnarly creature that berates him constantly. Then, I Need You Dead !, almost at the snap of a finger, becomes something else. It turns in on itself in a Charlie Kaufman-meets-Hearts Of Darkness: A Filmmaker's Apocalypse fashion. It gets so bizarre it's hard to even say for sure what it becomes. It's essentially the inner workings of every filmmaker and would-be filmmaker's worst nightmare.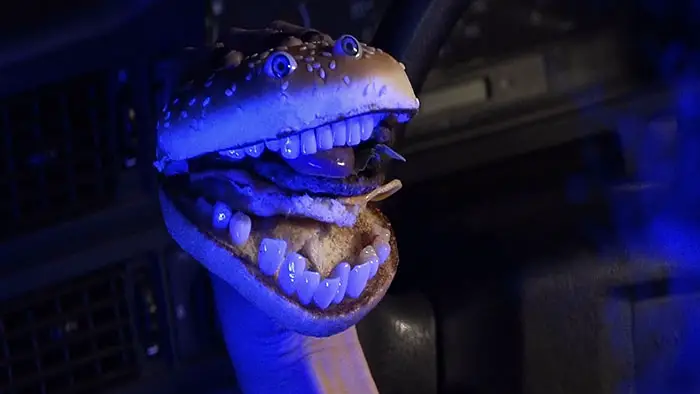 "…the crazy horror comedy about a punk named Dood…"
Rocko Zevenbergen impresses as this microbudget masterpiece's writer, director, editor, producer, and more. He manages to subvert the expectations of the viewer with the way that I Need You Dead ! is presented at first blush. It seems as though it's going to be a weird punk rock-horror-romantic-comedy right off the bat. It still remains weird, to be sure, but the true horror of this movie lies within its ability to capture the intrinsic doubts that come along with being a creative person, as well as the blood, sweat, tears, and other bodily fluids that accompany the artistic work.
Great performances by Estevan Munoz, Ada Hurtado, Micheal Morrison, and more round out the edges of the story and lend more humanity to Zevenbergen's descent into mental hell. The music by a whole slew of people, including Zevenbergen, is great and fits well with the film's tone.
I'm really excited for people to see I Need You Dead! It's one of the rare movies that is actually unique while also managing to be good without having cost a bajillion dollars to make. If you love yourself a good weird multi-genre mindf***, please hunt down I Need You Dead! As I say a lot, and this time I really, truly mean it, I can't wait to see what Zevenbergen has up his sleeve in the future. If this is any indication, I think he will have a great career.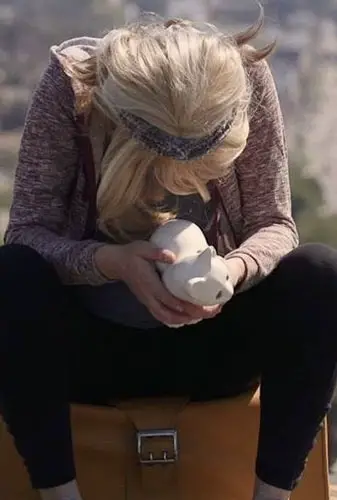 "…a silly Troma-meets-Savage-Steve-Holland punk rock kool-aid."